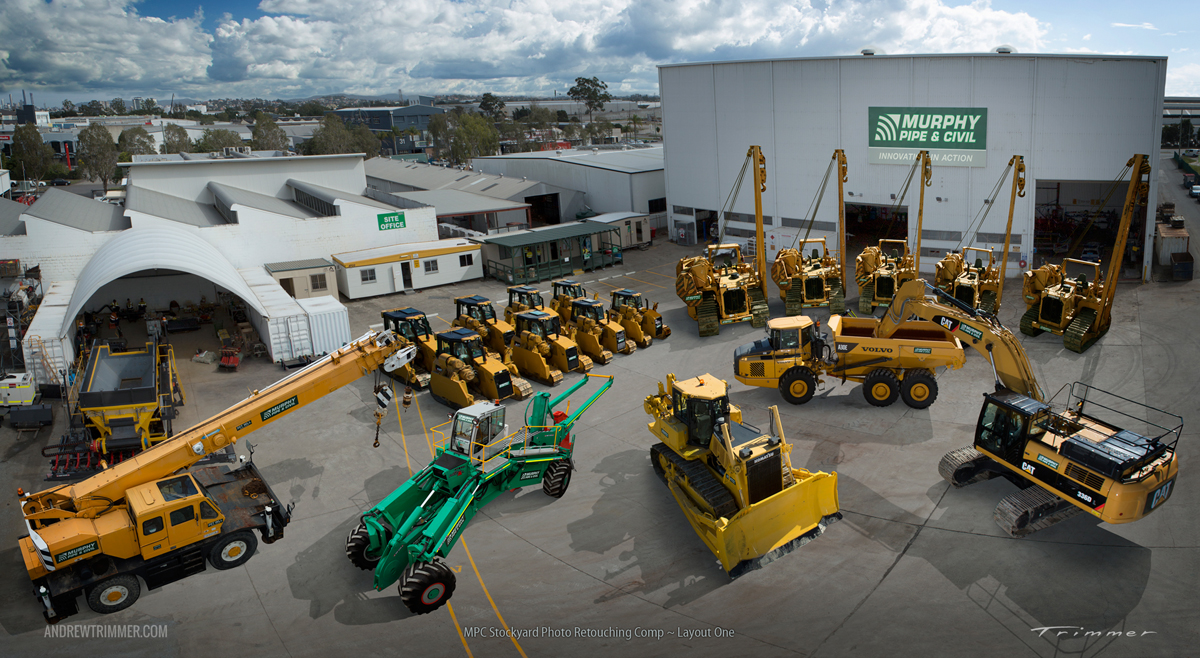 INDUSTRIAL EQUIPMENT STOCKYARD PHOTO COMPOSITES
Multiple Image Compositing & Retouching
CLIENT: Murphy Pipe & Civil
Date: June, 2013
---
MPC Kinetic (formally Murphy Pipe & Civil) provides construction and maintenance services to large-scale energy and resource developments, with expertise across the Oil, Gas, Mining, Renewable and Water sectors.
These images were commissioned by MPC Head Office in Brisbane to showcase the range of industrial grading and pipe laying equipment used on various projects for inter-departmental promotional print posters.
However, all the equipment shown is parked at a separate outdoor holding yard in Eagle Farm, or in service at sites around outback Queensland, whilst the maintenance warehouse pictured is at another location. Photographer Mike Curtain had previously photographed this warehouse, pipe laying cranes in the Eagle Farm yard, plus other grading equipment on site out at Roma; all from a cherry picker at different times of the day and years apart.
Progression sequence of the photo-comping process
The prospect of moving all this gear to one location for a shoot was untenable, so the concept was to Photoshop all of the separate photographed elements together in the one location. Each piece of equipment was chosen for its angle and lighting, cut out roughly then deep-etched to remove any background areas. Any cables, railings, and antennae too fine to mask were re-drawn and added over the vehicle. The shadows cast onto the sandy ground were traced and remade as fill areas to overlay over the concrete tarmac. Extraneous vehicles and people were removed from the background plate, then the whole image was colour adjusted and graded.
Additional Layouts with Different Equipment Sets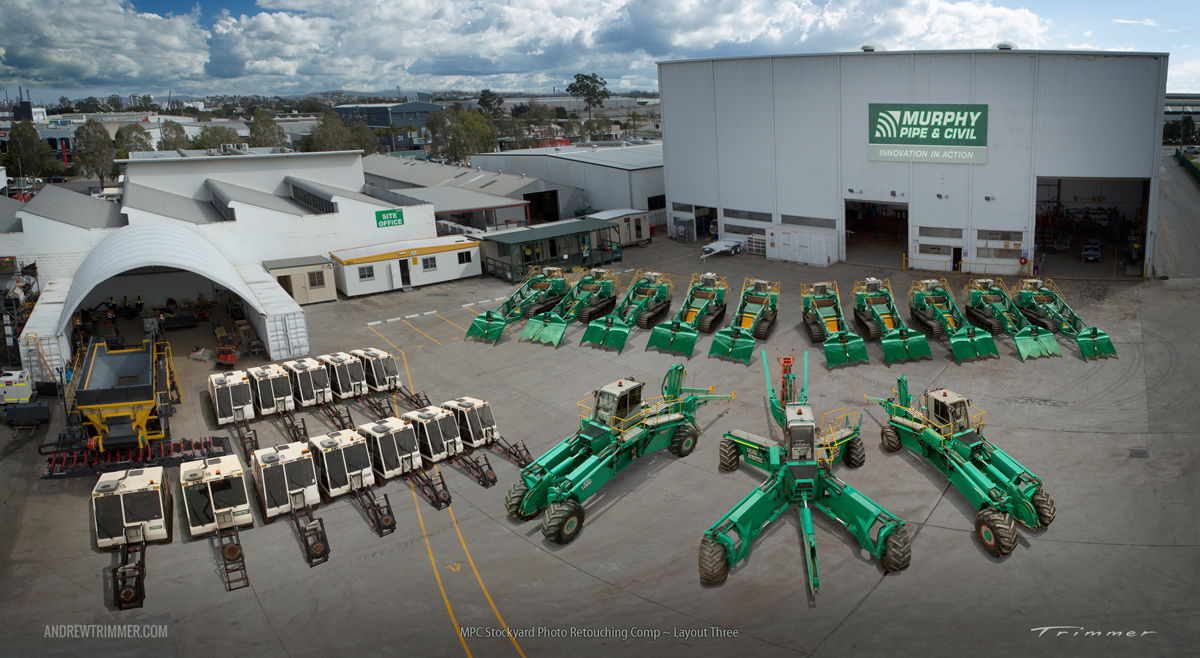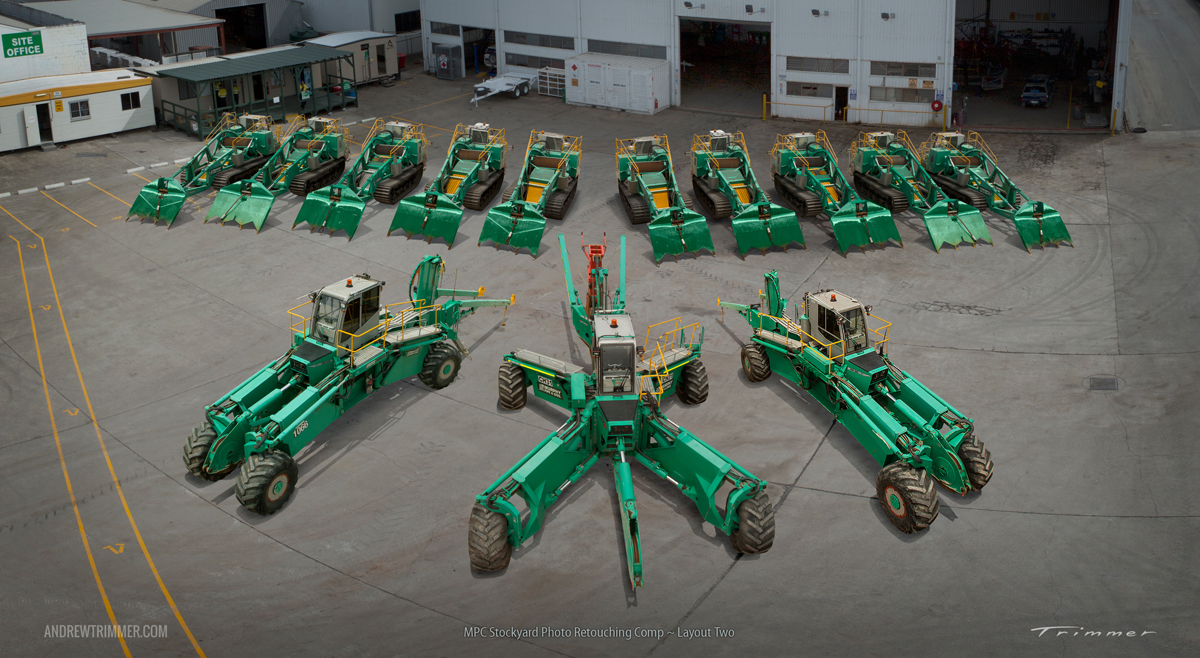 Related Works