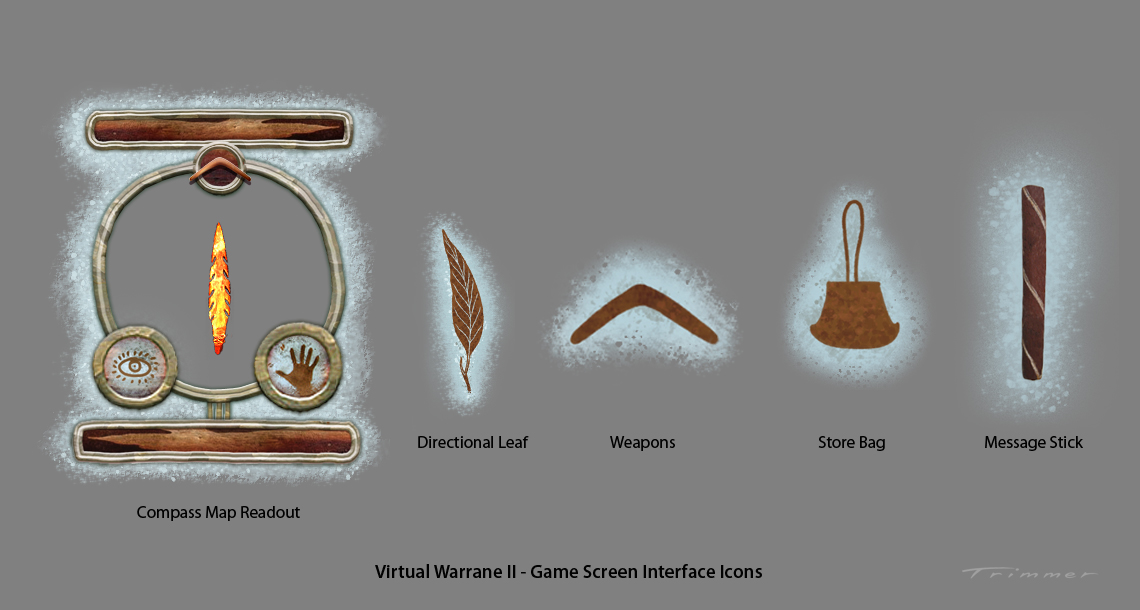 VIRTUAL WARRANE 2 – GAME INTERFACE ICONS
CLIENT: Immersive Heritage
Digital Illustration for Print & Online Gaming
June 2012
---
Brett Leavy's 'Virtual Warrane' is an interactive computer generated visualisation of Sydney Harbour providing a fascinating and intriguing insight into how the Gadigal people lived harmoniously in Sydney harbour for thousands of years before the arrival of the First Fleet in 1788.
The 3D computer animated simulation provides an immersive heritage experience with the traditional owners. Brett tells the story of where local people once paddled their canoes in azure blue waters of Sydney Harbour, fished the abundant sea life and walked tracks through the pristine environment.
In August 2012 Customs House in Circular Quay, Sydney was transformed into an immersive physical environment with video, simulations, panoramic images, sound scapes and native landscapes that enhanced the overall experience.
Craig Litchfield at Grafix Garage worked extensively in a tight time frame to create a huge suite of promotional materials and display items ranging from small display cards up to vast back-lit wall displays, internal and outdoor banners, way finding signage, translucent glass frosting, catalogues, postcards, DVD's and cases, and logos.
Concurrently, I worked with Brett to finalise the design and look of the interface screen menus and navigation icons present in the simulation.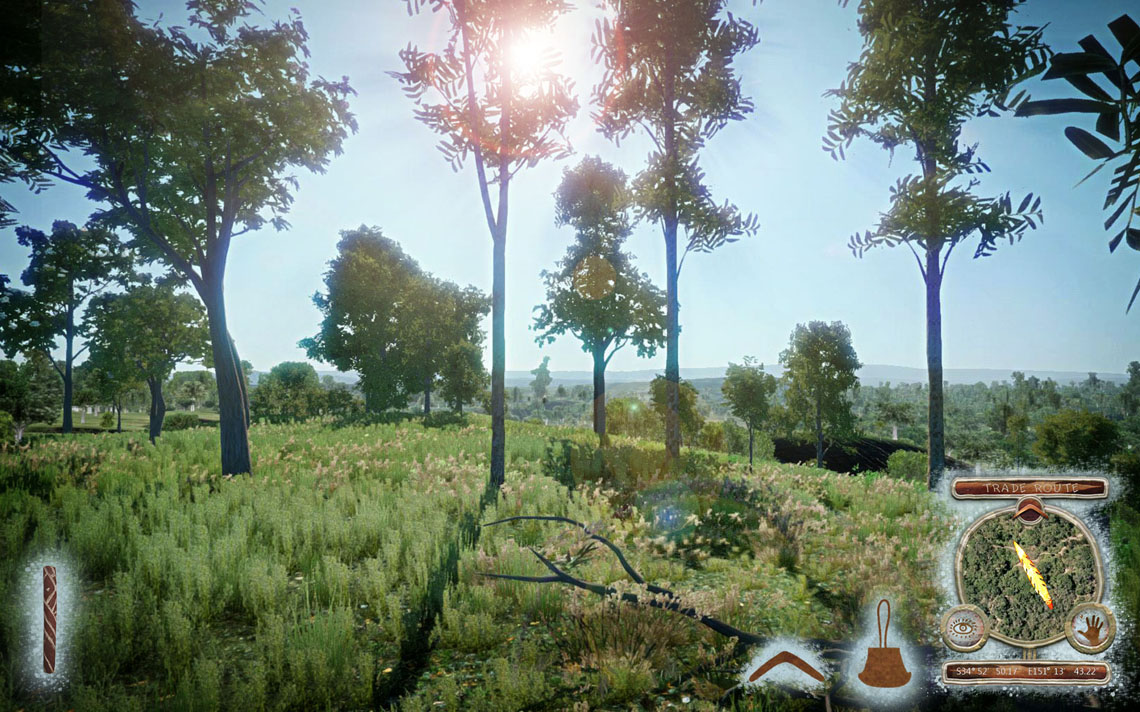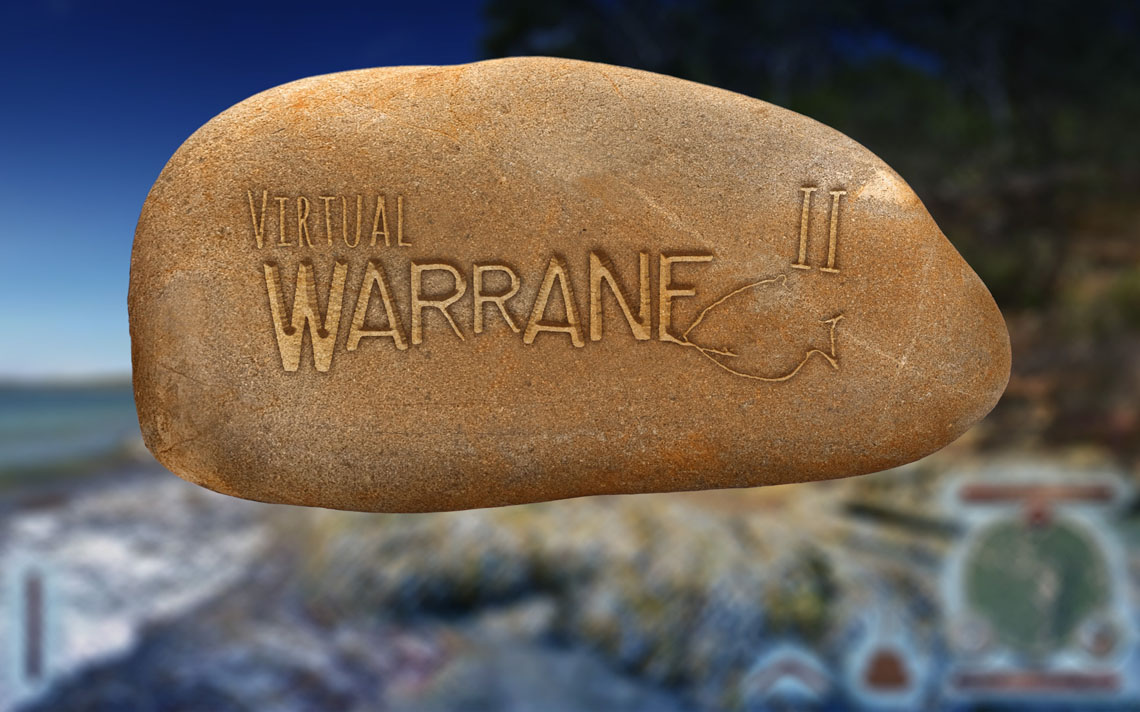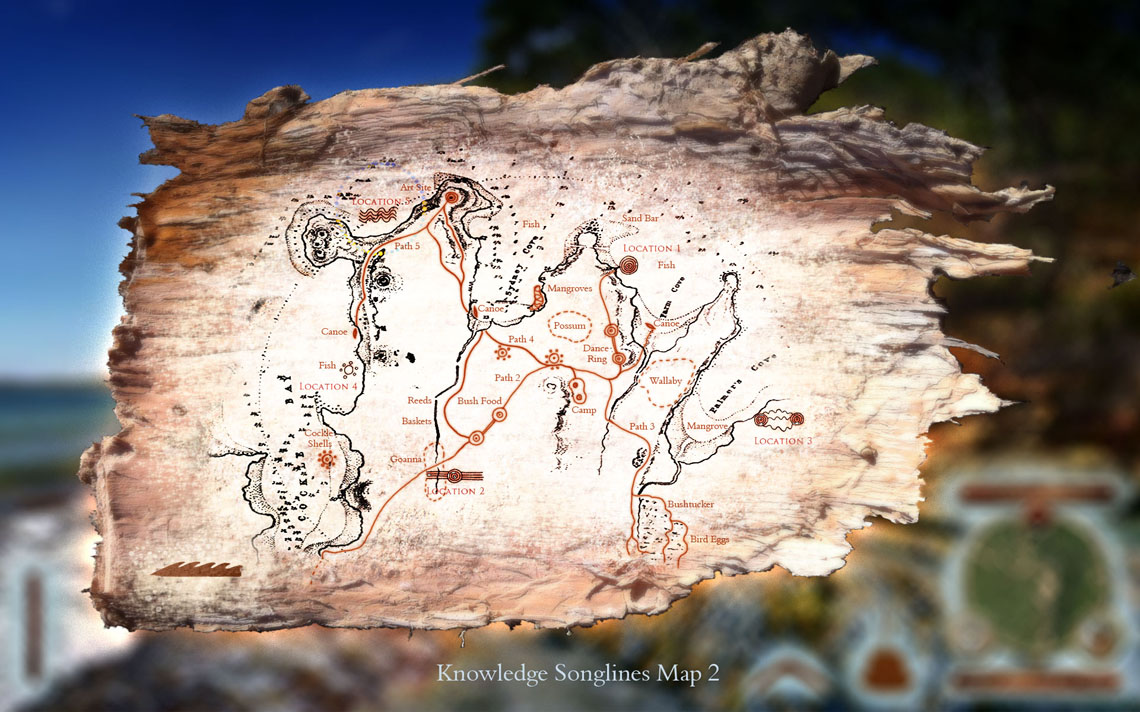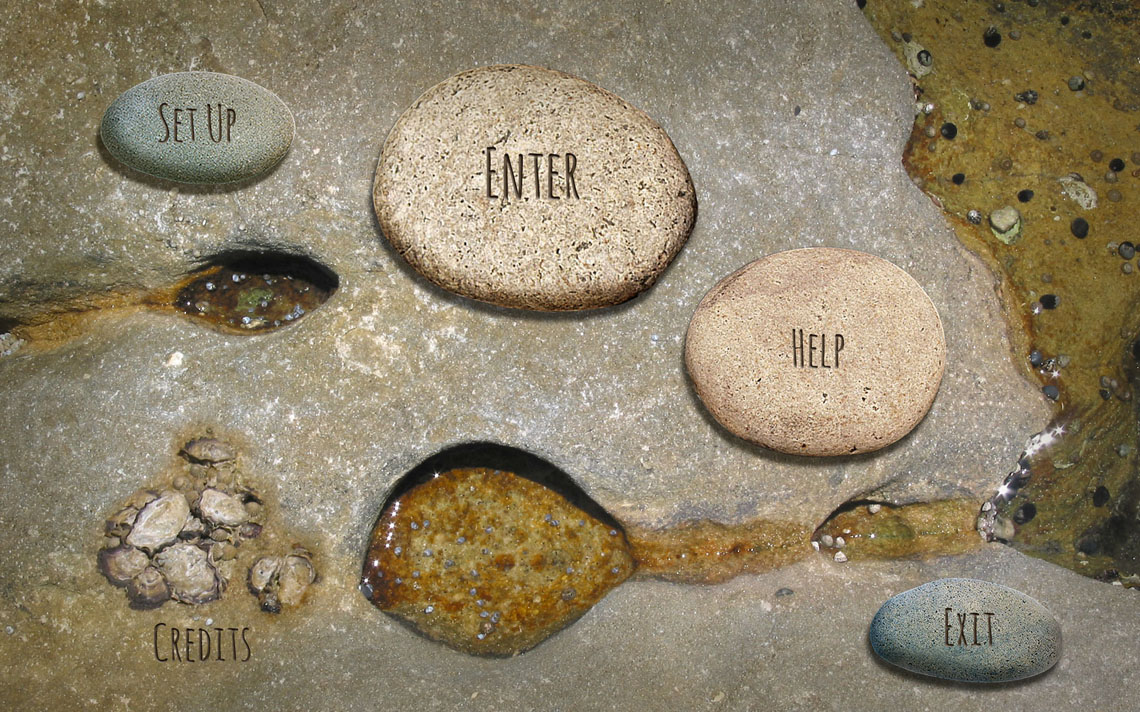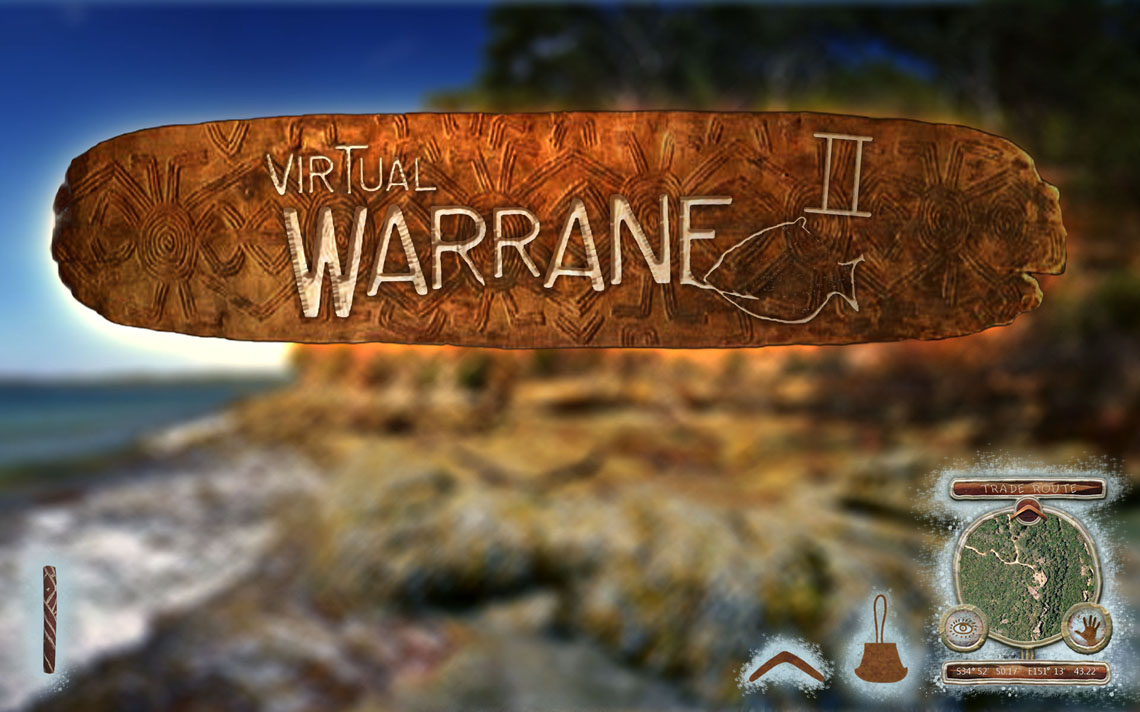 Within the Customs House Exhibition space was a 16 meter long transparent line drawing vinyl decal of the outline of Sydney Harbour that visitors could walk over and around in the foyer. Numerous place icons were situated throughout the map that pin-pointed various places of indigenous cultural heritage which correlate to the same locations within the 3D model simulation. These icons all appear on the 'Knowledge Songlines' navigation map in the game as featured above.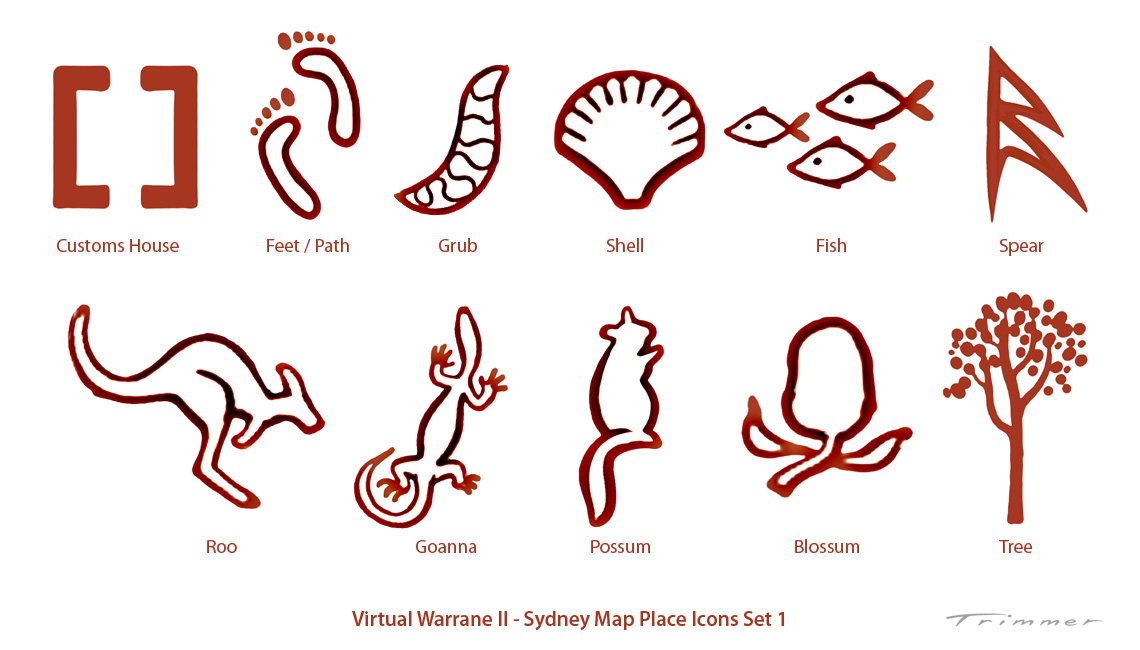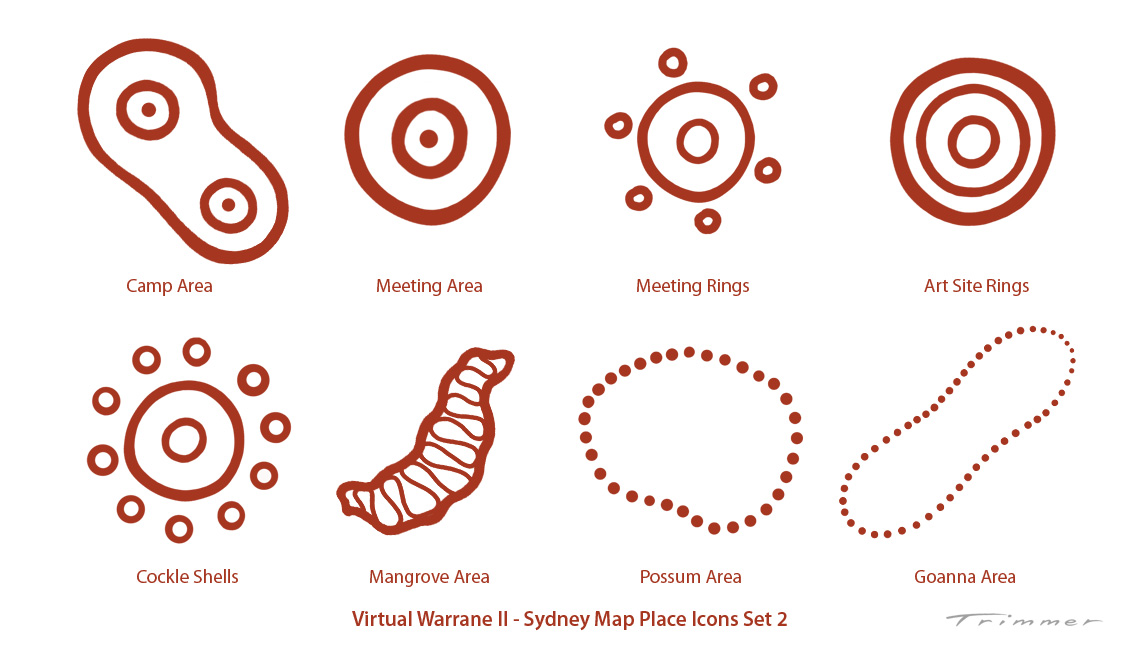 Below was an emblem I threw together of all the icons in the rough shape of the Southern Cross Constellation, but wasn't required for any functioning purpose…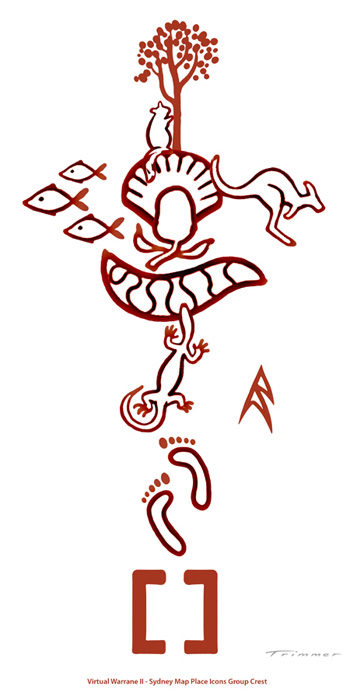 Early discussions of interesting ideas as a prelude to visualising the map interface compass steered in the direction of a hybrid steam punk device from an alternate time-travel history. Although an interesting take inspired by game design, this was obviously not in keeping with the central theme required of the indigenous custodians cultural heritage, but still fun to do.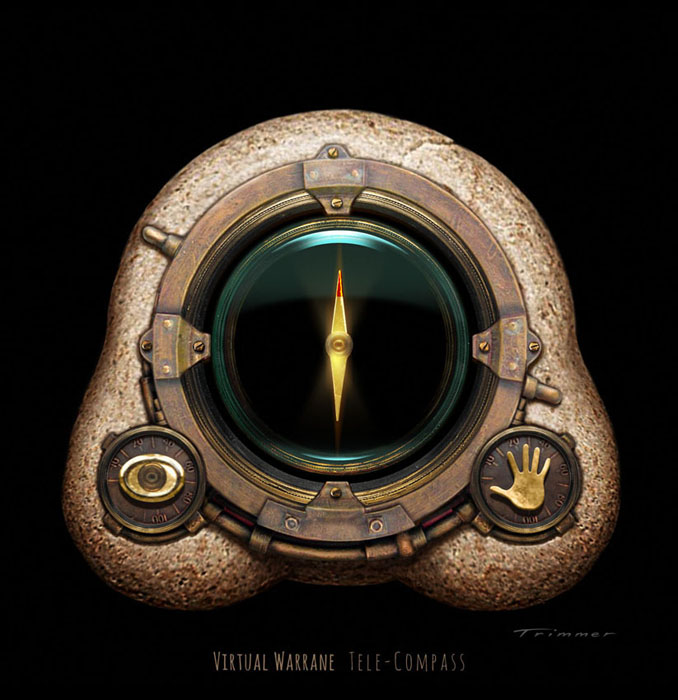 Related Works