Boutique Citrus Illustration
CLIENT: Boutique Citrus
Digital Illustration for Print Packaging
October 2013
---
Boutique Citrus is Australia's Premier Finger Lime producer.  Situated in the stunning Sunshine Coast hinterland in Queensland, the Boutique Citrus orchard is nestled against pristine rain forest and vast National Parks.  Their family owned property spans over 150 acres with over 5000 citrus trees that include; Finger Limes, Tahitian Limes, Seedless Lemons and Kaffir Limes.  Boutique Citrus has been providing Finger Limes to the best restaurants across the globe for many years.  From Europe to Canada, Asia and Africa, Boutique Citrus is renown for its beautiful fruit.
The owners of the business Greg and Amanda Childe-Freeman approached Craig Litchfield at the Garage to redesign their corporate branding logotypes, stationery, and business cards, plus provide a new product packaging solution for their delivery and export service that would protect their crop from farm to restaurant.  The sturdy hard board colour die cut fold up box augmented with the new logo design also required a custom illustration in the style of old 'scraper board' etching art.
I provided a split Finger Lime illustration with it's unique fruity innards spilling out in two halves.  The final design required only one side of the split half, and a motif of the plants' branch to go onto the box art.
Link to Boutique Citrus farm and produce here – Boutique Citrus.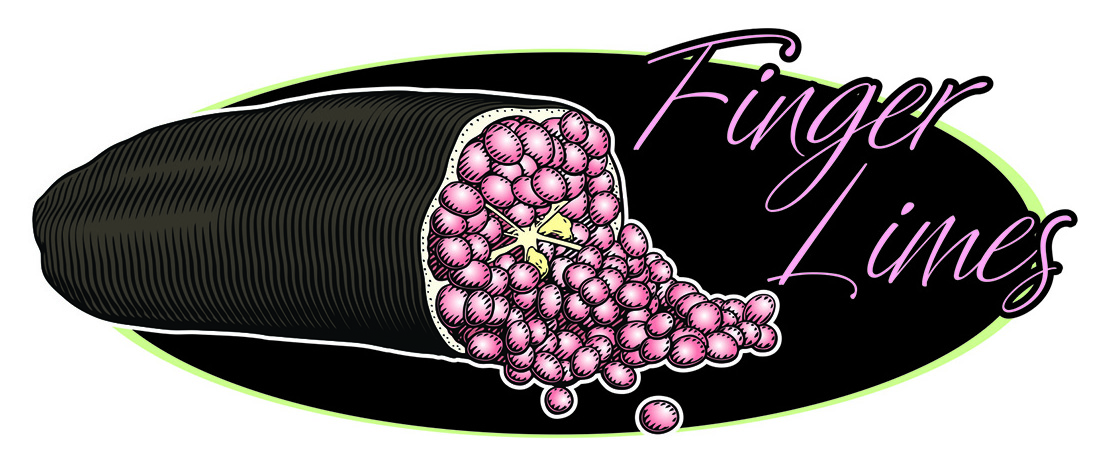 Related Works