DERMCARE WEB SITE PARALLAX SLIDES
CLIENT: Dermcare
Photography & Retouching
January 2014
---
Dermcare-Vet is a 100% Australian owned and operated company founded in 1981 by Professor Kenneth Mason, who was the first veterinarian in Australia to be registered as a specialist Veterinary Dermatologist.  They concentrate their business on a limited range of very high quality products which are developed for specific veterinary dermatological purposes.  Dermcare-Vet products can be found in Australia, Asia, Africa and the Pacific where they are supported by a growing number of distribution partners and provide informative technical support and training for all their products.
Grafix Garage was tasked with completely redesigning the whole Dermcare site with an emphasis on Product find-ability with a unique interactive and informative component that allows visiting vets to assess and diagnose existing symptoms and conditions for Dog's, Cats, and Horses that refer them to specific product treatments.
As part of a user friendly experience on the home page, full screen parallax scrolling images featuring 'star pets' would introduce vets to the ultimate 'end users' of their product range.  Craig set me to capture a series of engaging images of his dog Winston, the  Mason family's house cat 'Little', and another friends' horse 'Garfield' in their natural environments in a specific composition that could later be manipulated to showcase the full screen parallax dimensional slide.
Site Design by Craig Litchfield.  Coding by Brent Irvine.  Additional Photography by Mike Curtain.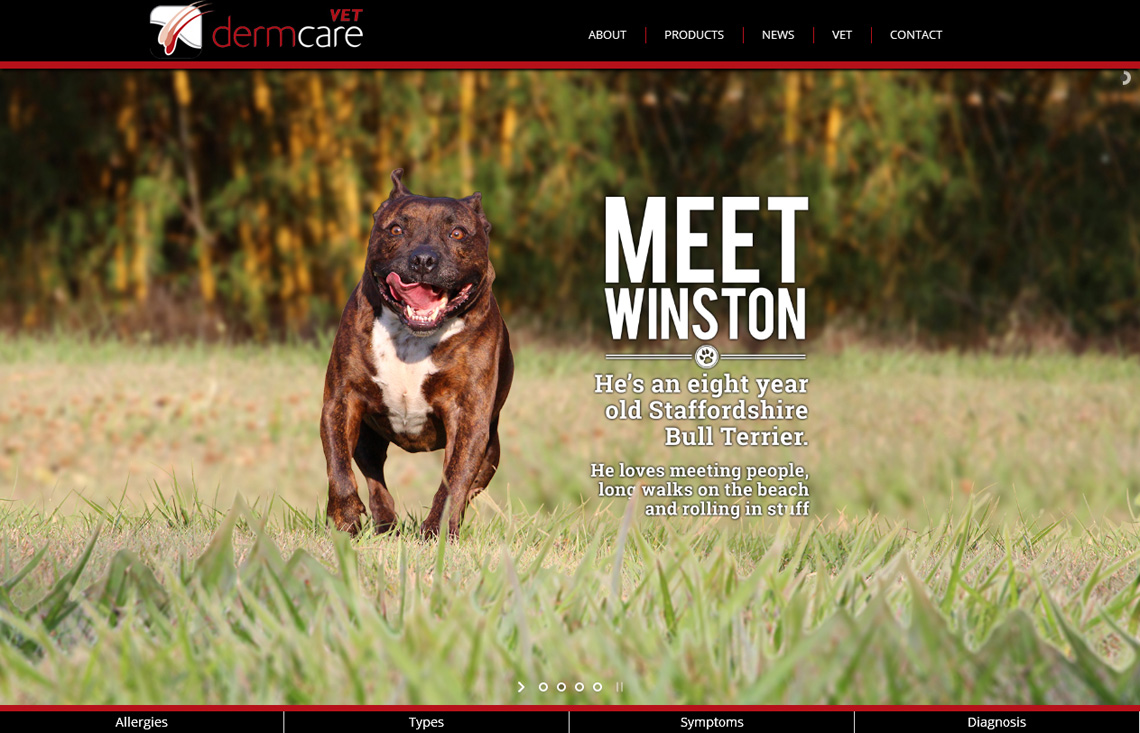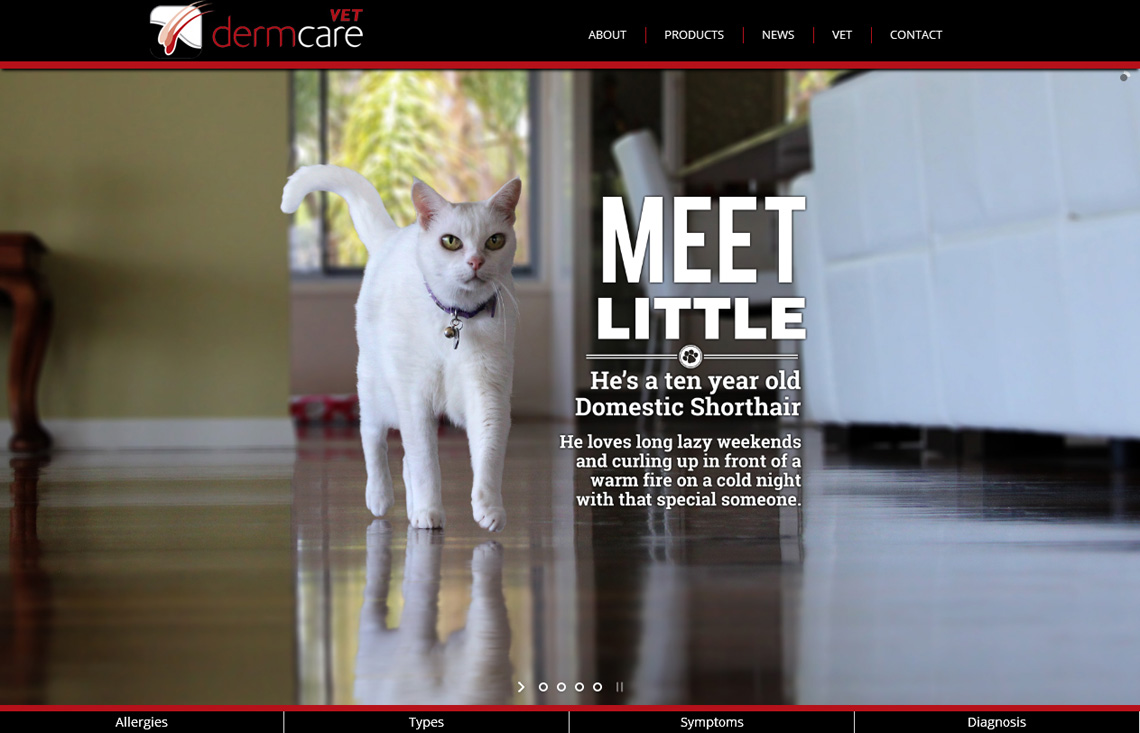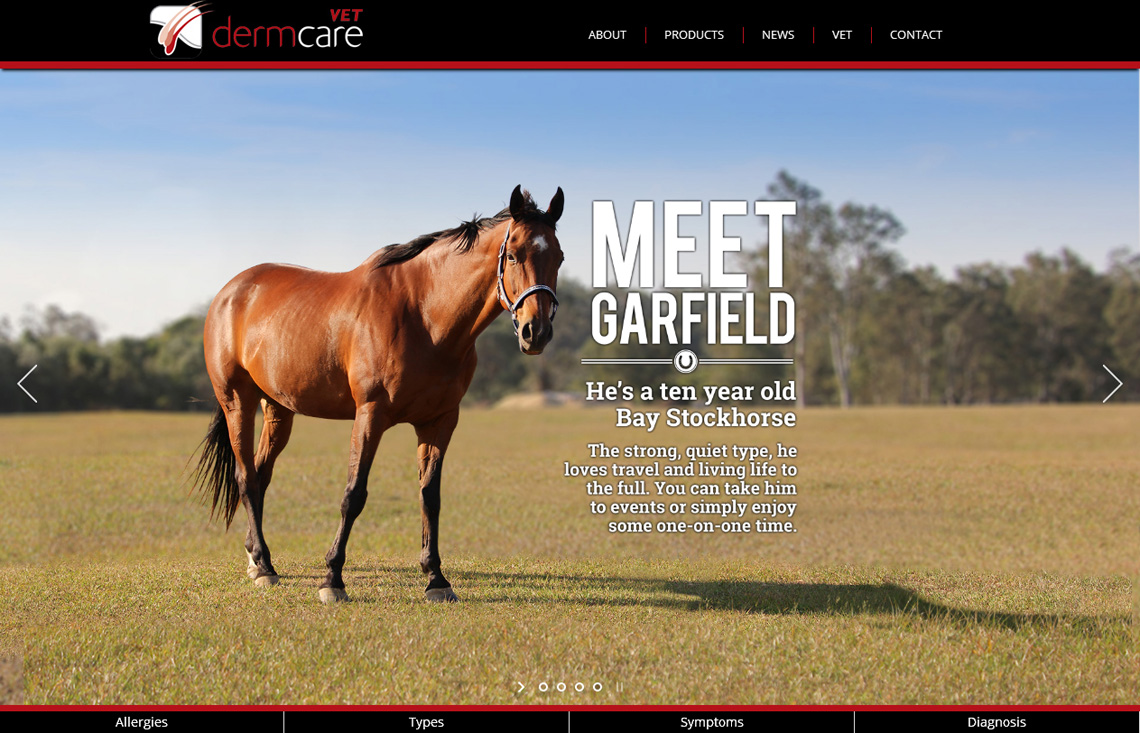 Related Works