TENNANT ROOFING WEB SITE –  ILLUSTRATED PARALLAX SLIDES
CLIENT: Tennant Roofing Services
Digital Illustration for Web
March 2014
---
Tennant Roofing Services are a family run business which has been operating throughout Brisbane, Gold and Sunshine Coasts since 1993.  They specialise in all types of roofing repairs, gutter cleaning, maintenance repairs, renovations in both Residential and Commercial sectors, including Office Fit-outs.
Grafix Garage redesigned their web site featuring a series of Home Screen slides that layer up a set of registered overlays of a house from construction drawings, timber frame, waterproof sarking and ribbing, metal colour bond cladding, and tile roofing.
I supplied the finished illustrated elements as isolated elements that slot over each other in an animated sequence.  Brent Irvine coded the animation to include a weather widget that recognises the daily forecast of Brisbane's location and automatically installs the relevant animated background to suit the conditions, i.e sunny, cloudy, rainy, or stormy.
Site layout design by Craig Litchfield.  Coding by Brent Irvine.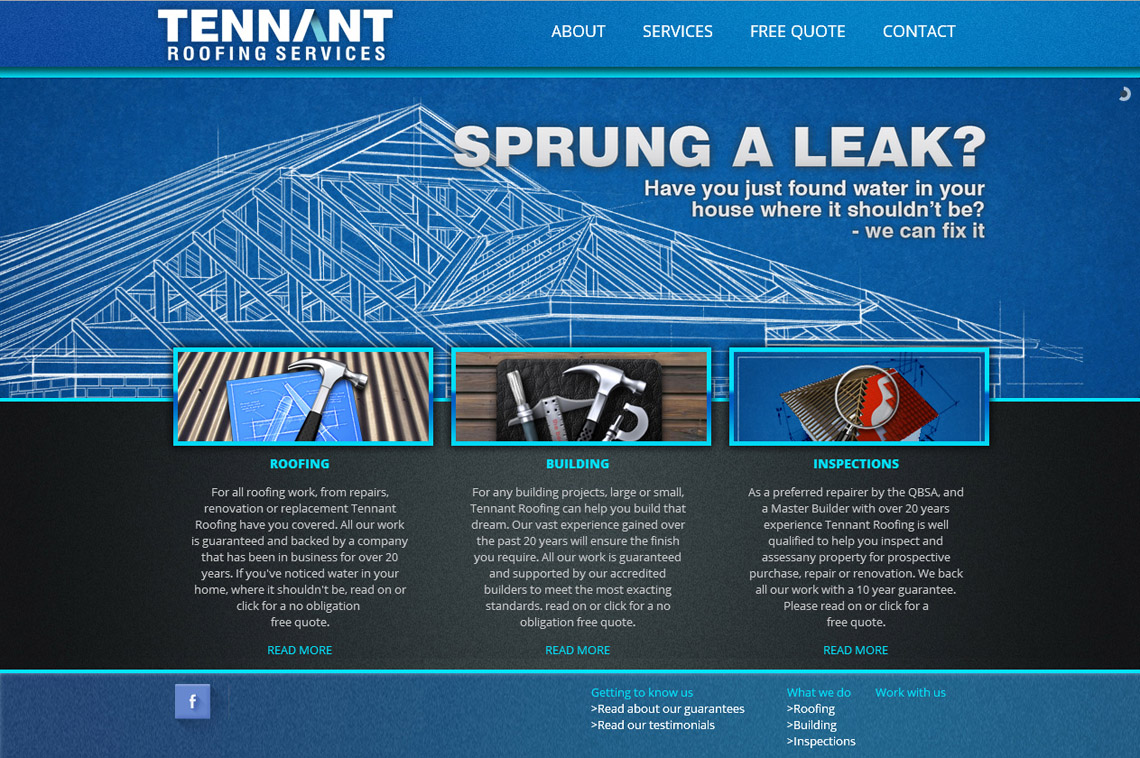 Related Works