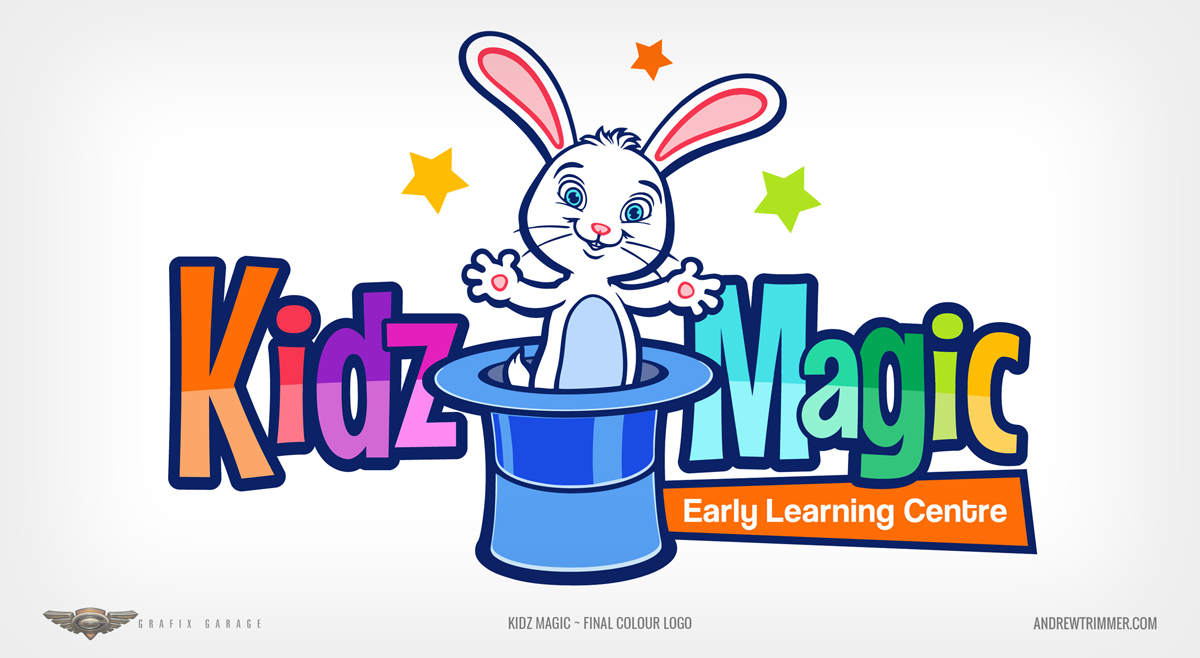 Kidz Magic Logo Redesign
Illustrated elements for child care facility branding & signage
CLIENT: Deluca Constructions + Grafix Garage
September 2018
---
Kidz Magic is a family owned child care centre group, where the principals of The Early Years Learning Framework and the Qld Kindergarten Guidelines are delivered by educators who provide quality play based programs to assist children achieve learning outcomes, and develop lifelong learning skills.
The client Deluca Constructions were completing the build of their third facility at Capestone, Mango Hill and required a re-vamp of their existing logo and external signage, and then roll out new branding elements for the other two facilities. The logo cartoon character was to be updated, and the accompanying Logo Type Title re-designed. This new design was then to become the new signage for the facility. The Bunny character was to actively feature throughout the new web site to highlight the four tenets of the Early Years Learning Framework; Learning Through Play, Active Play, Learning & Literacy, and Music. Bunny was then to feature in these activities across a new panoramic signage artwork across the front length of the building fascia. Elements from this illustration could then be printed as separate large vinyl stickers to use internally on play room walls.
Working with graphic designer Craig Litchfield at Grafix Garage, I re-styled the logo character with Craig's new type layout and colour palette, created the extra characters for the web site, and built artwork to be scaled up for signage approximately 24 meters in length.
Redesigning the Character
Process Iterations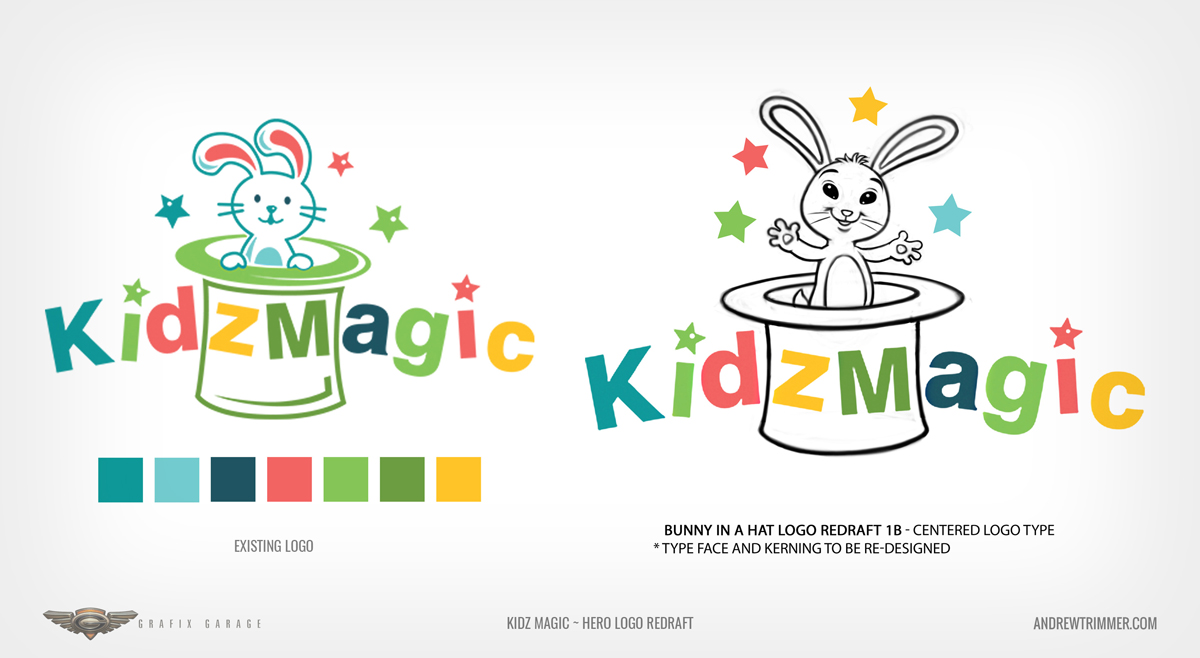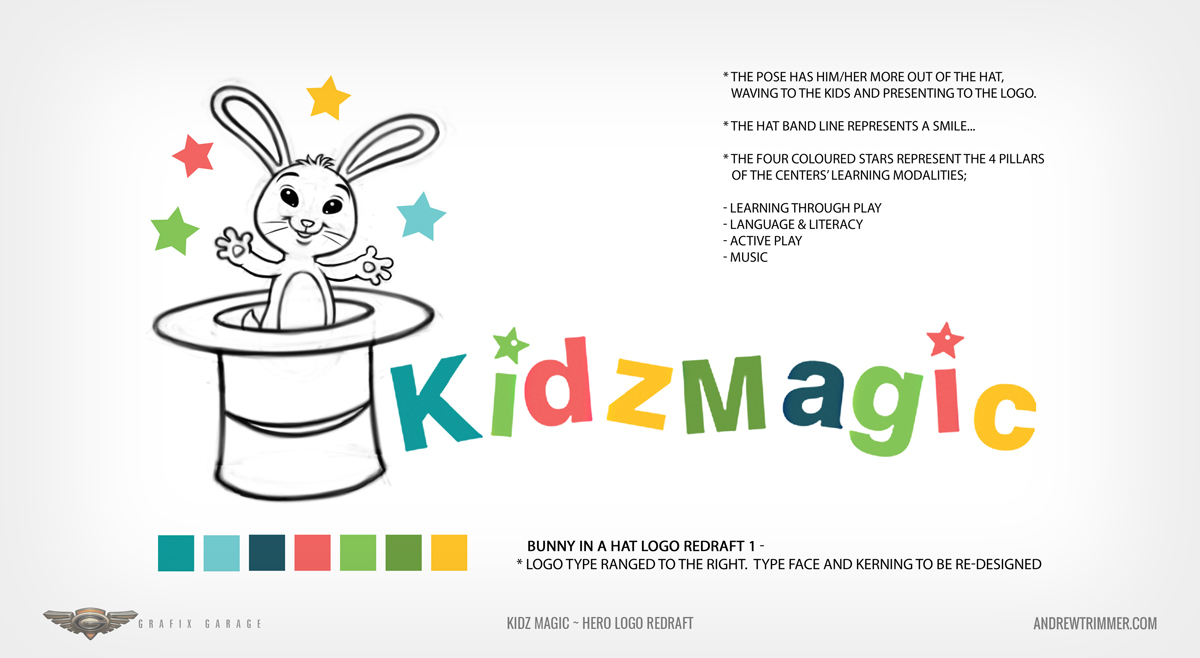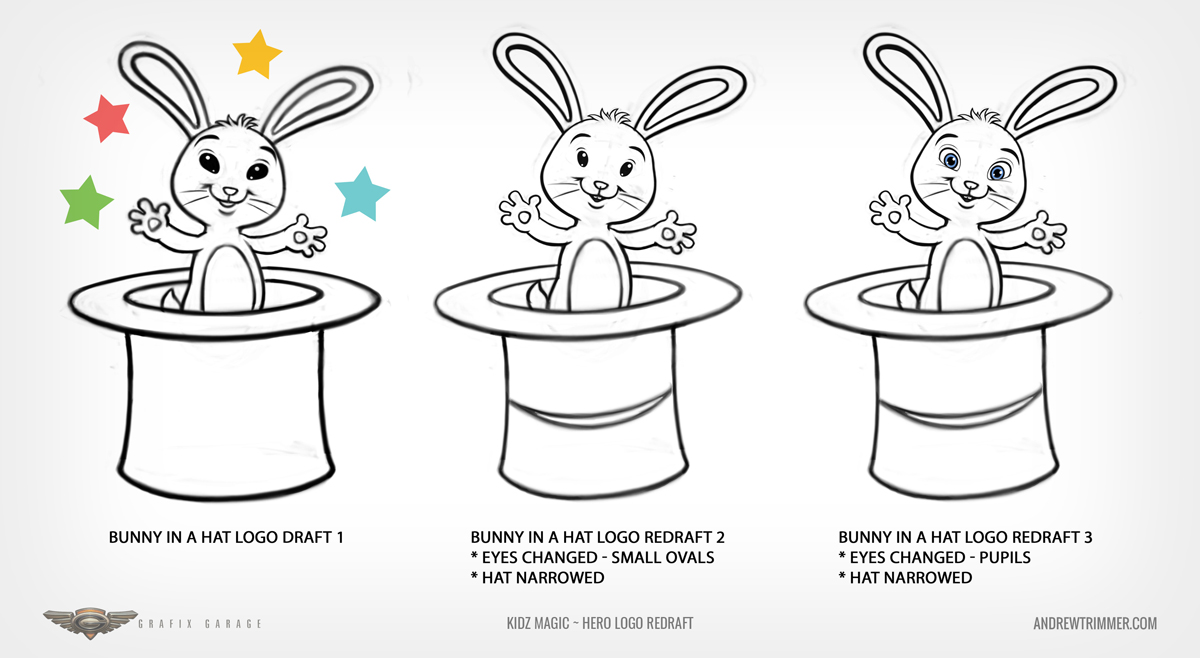 Final Line Art & Logotype
Combining the Character and the Font
Bunny Character in Action
Additional Poses for Web and Print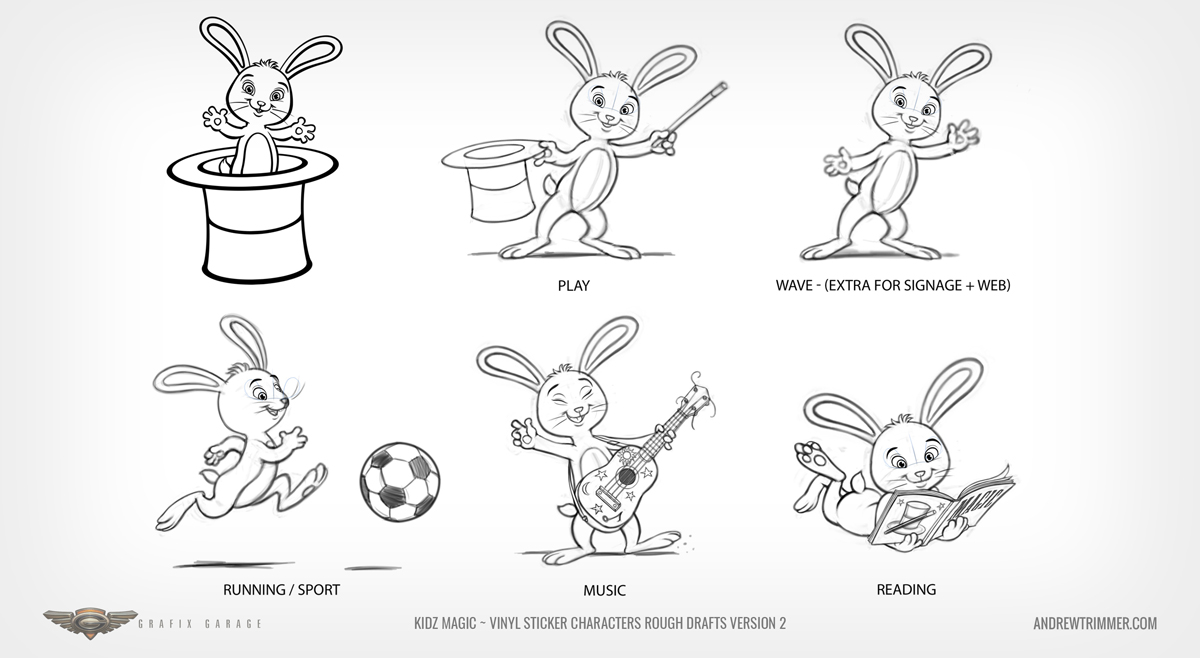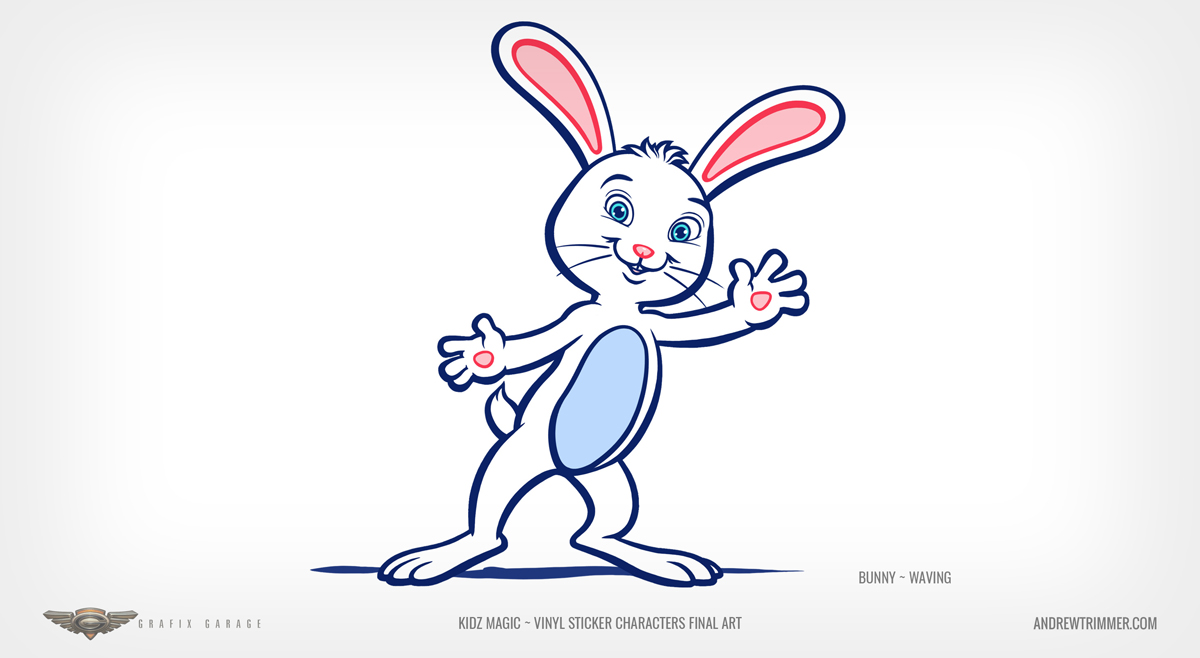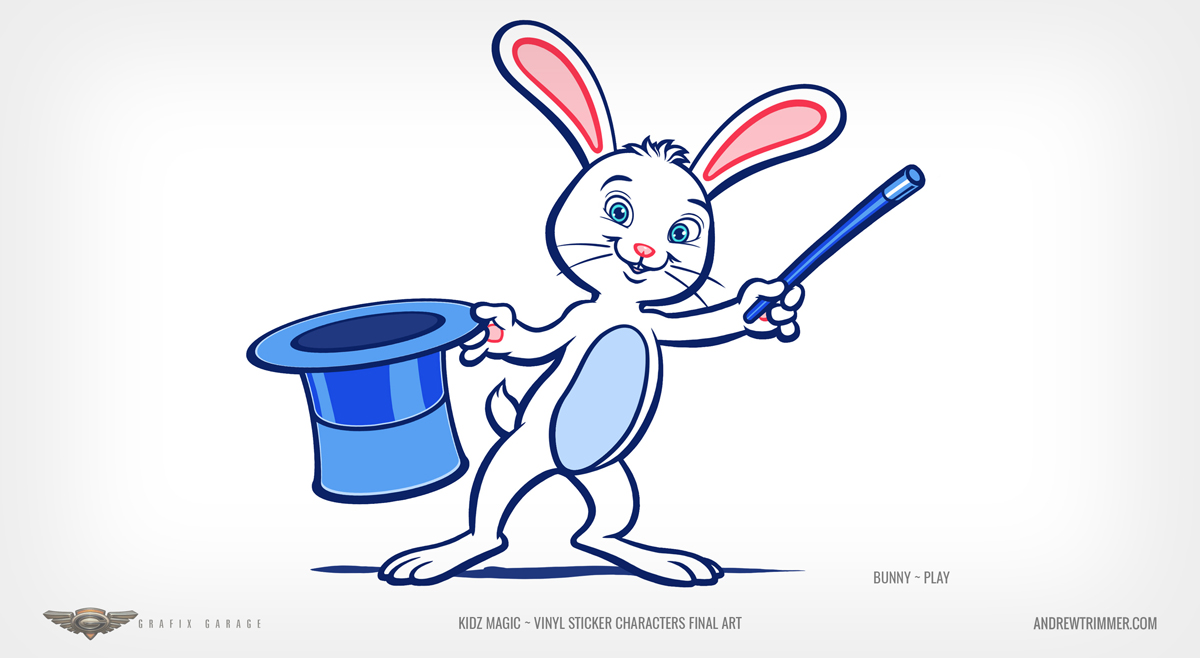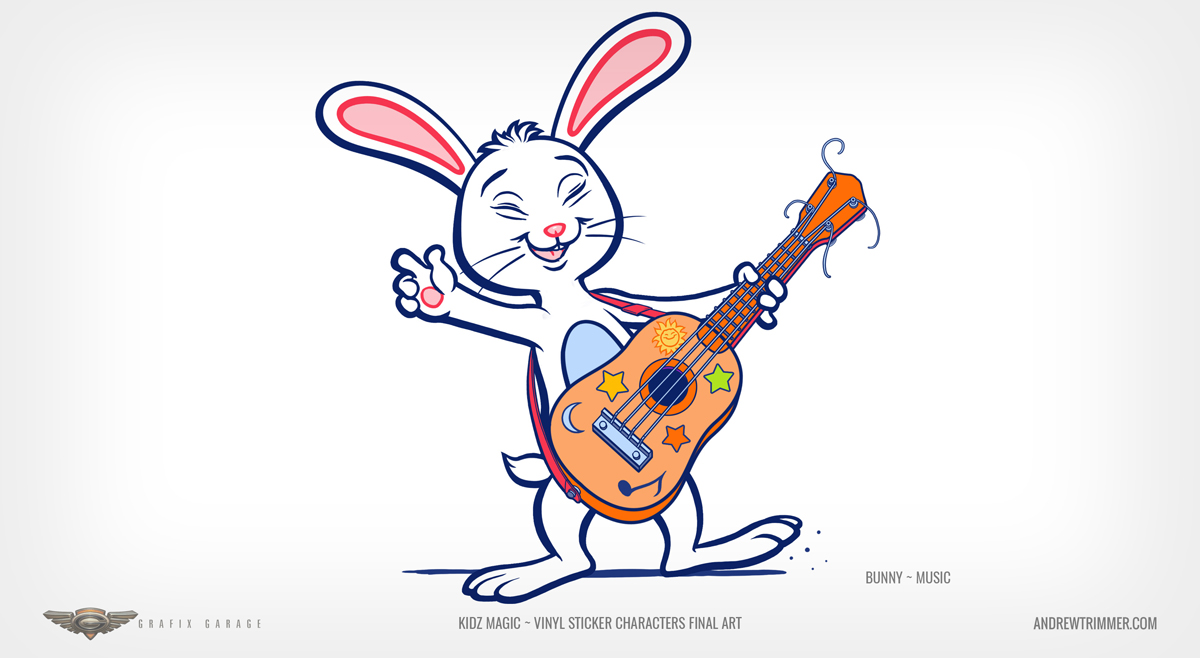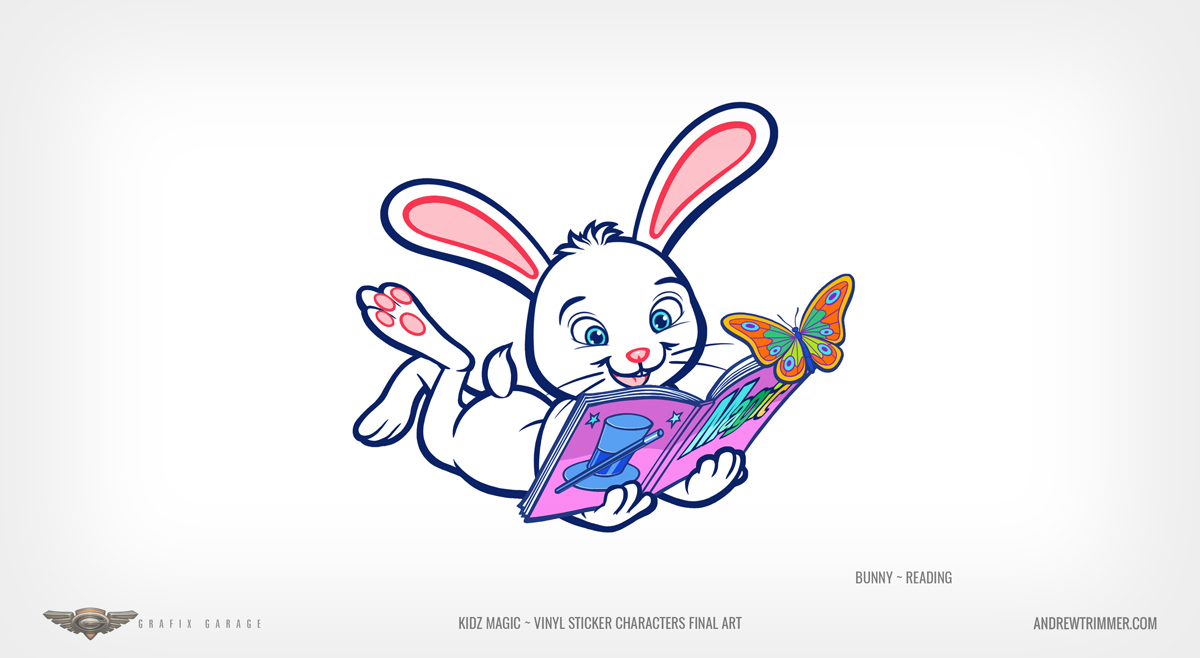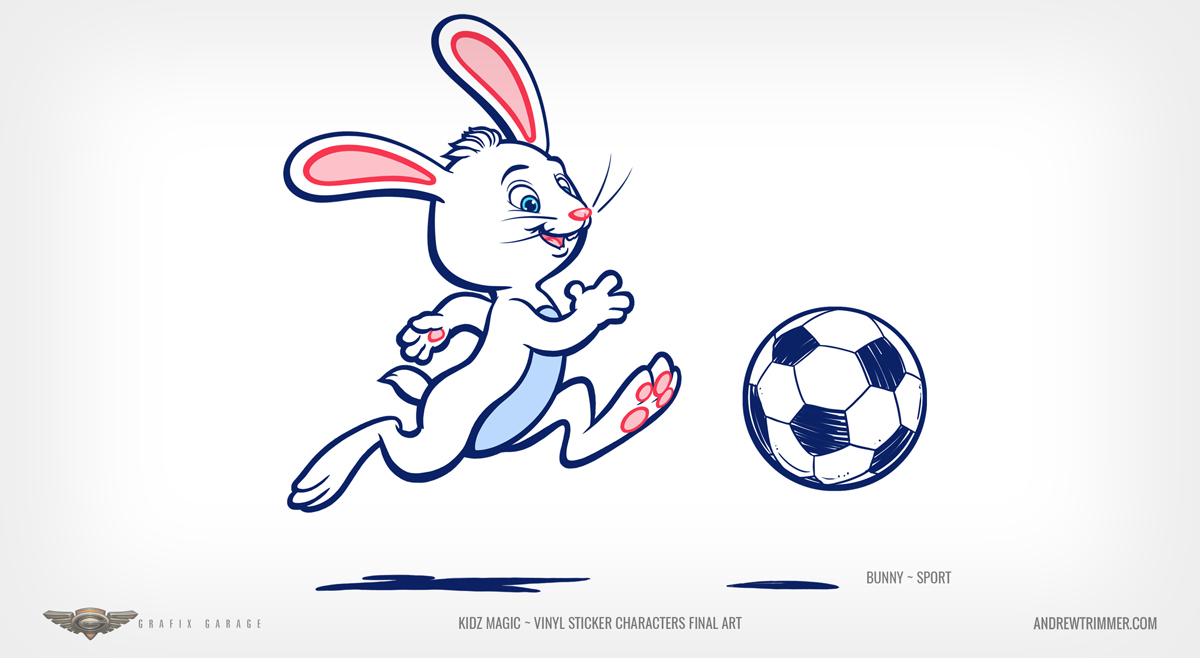 Building Character
Steps in the Design Process
Additional Icons
Signage and Play Room Vinyl Stickers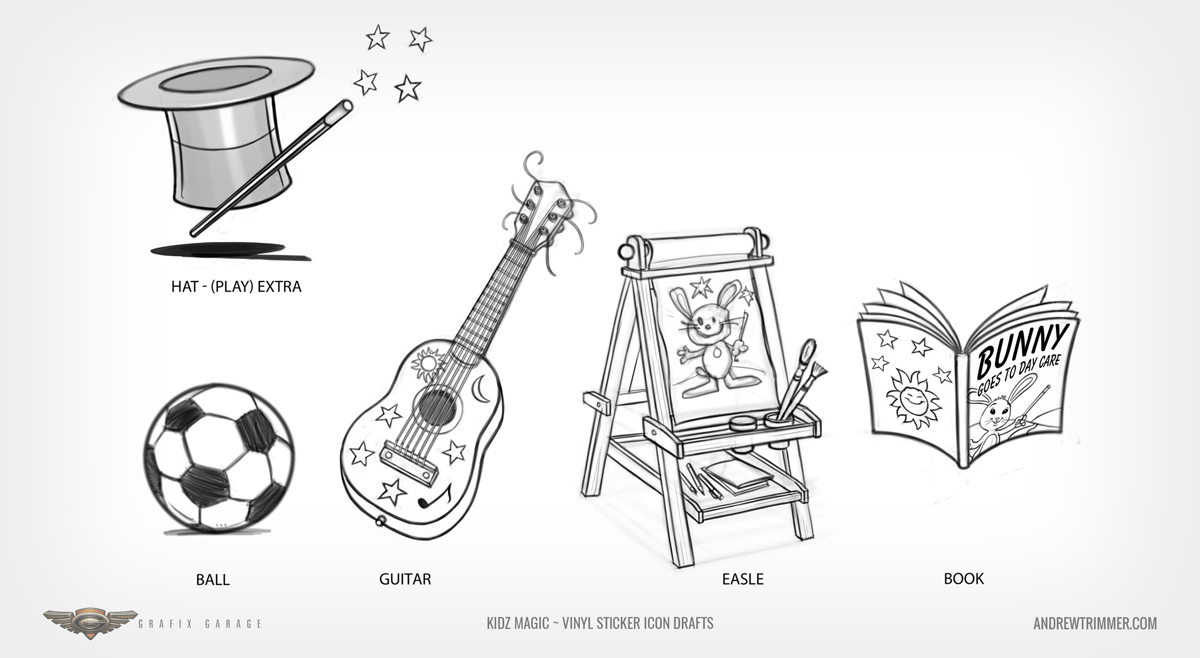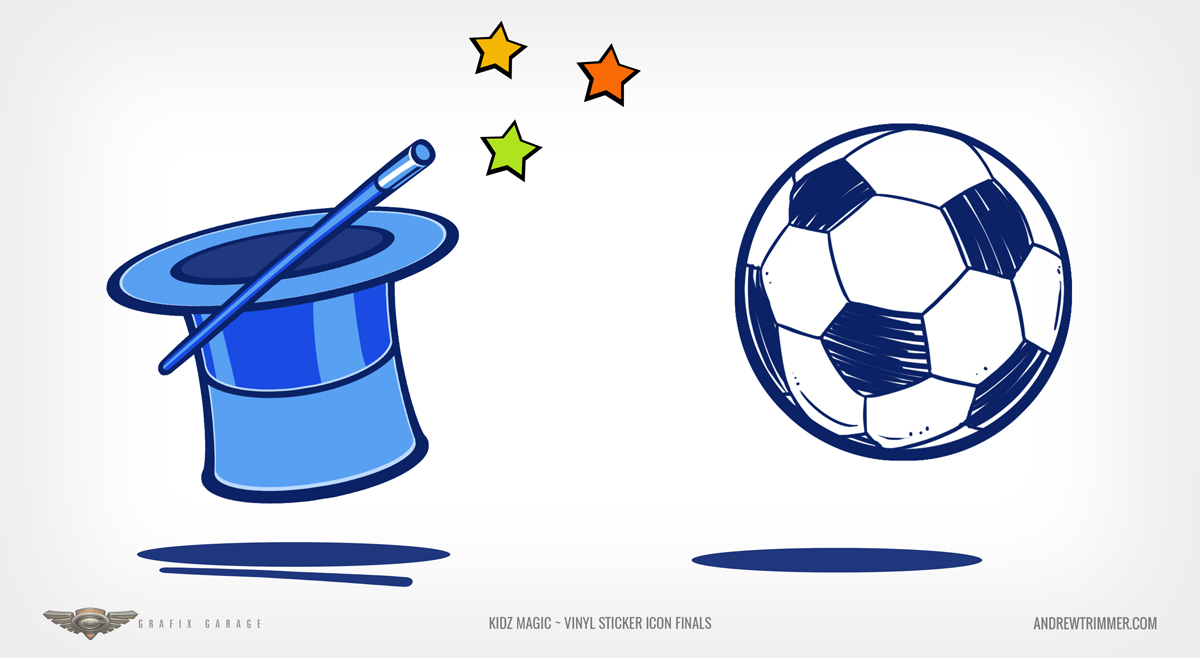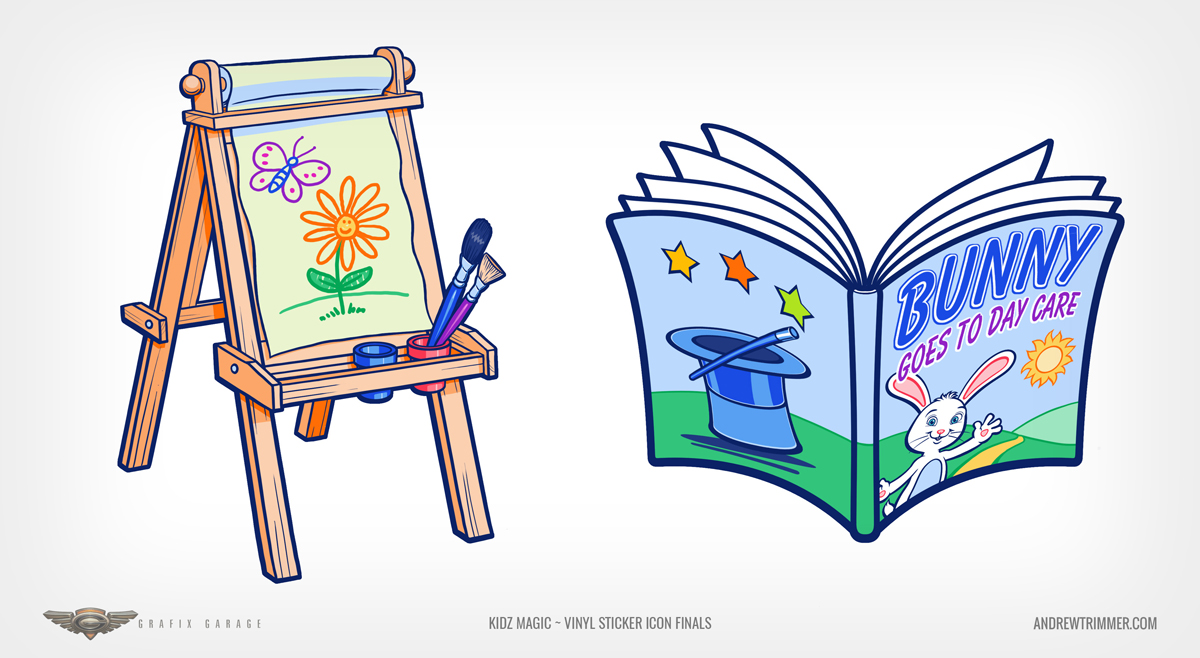 Exterior Signage
Planning and Placement of Parts for Panoramic Billboard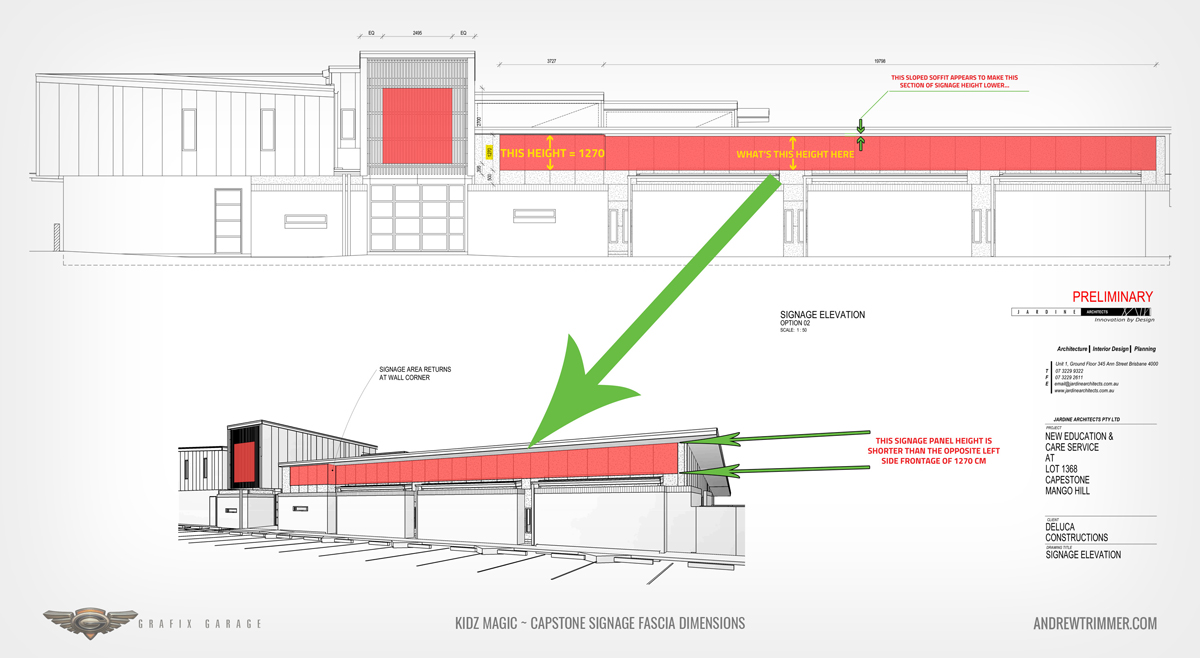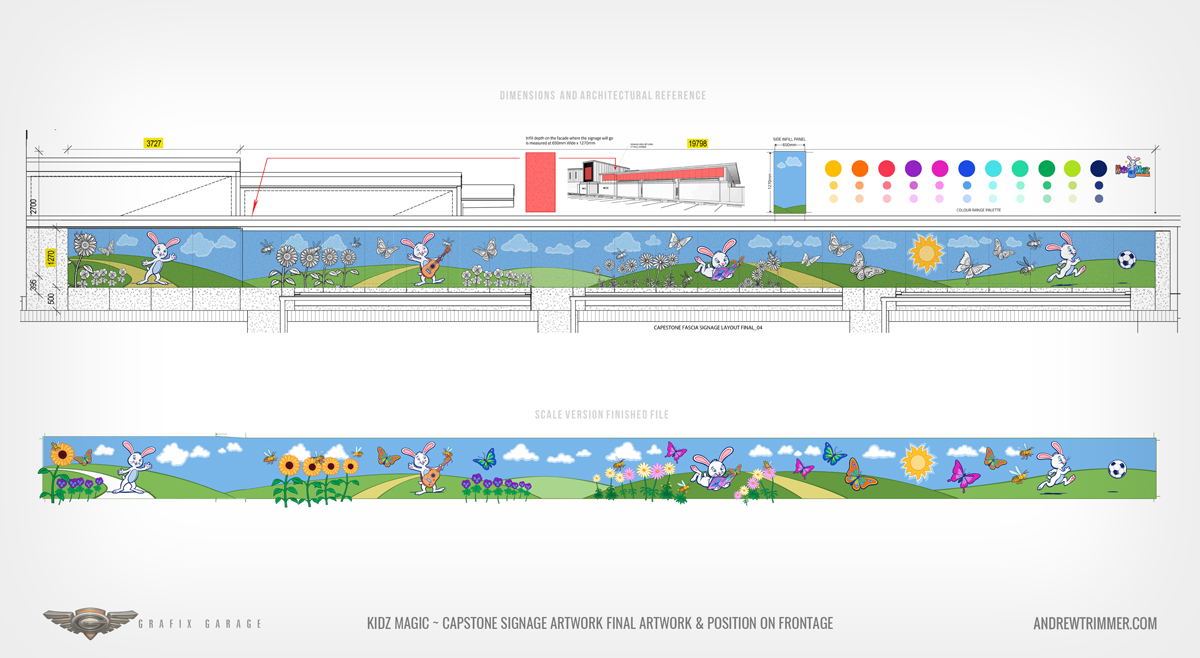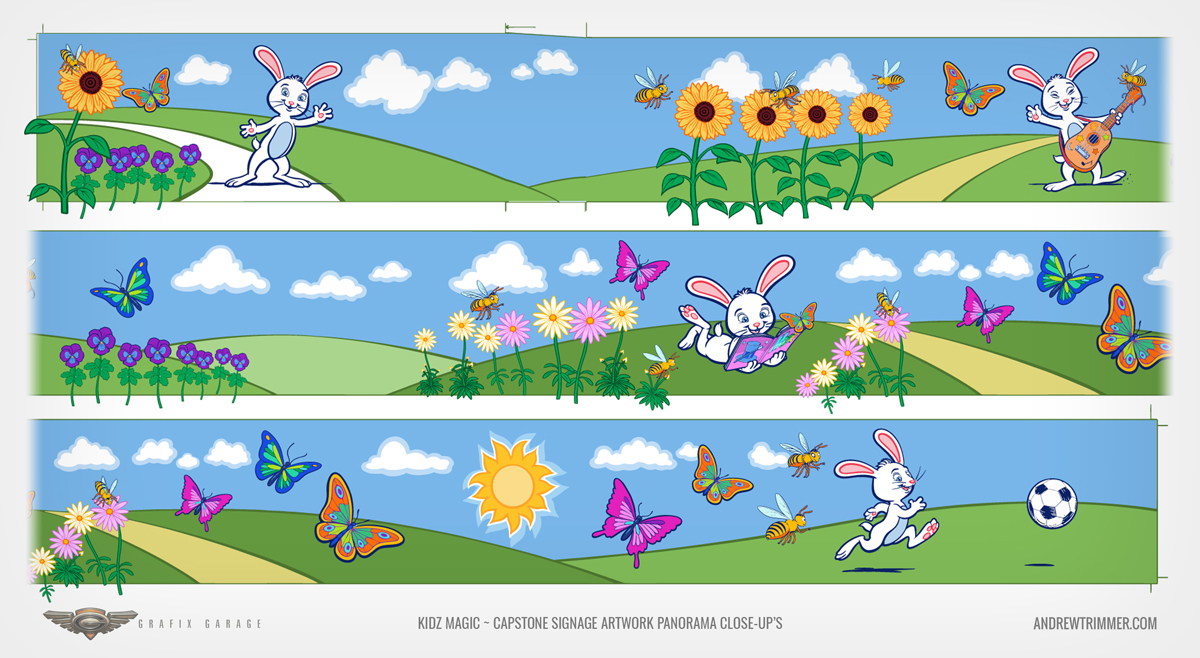 Repeatable Elements for Signage
Extra parts for Signage and Interior Stickers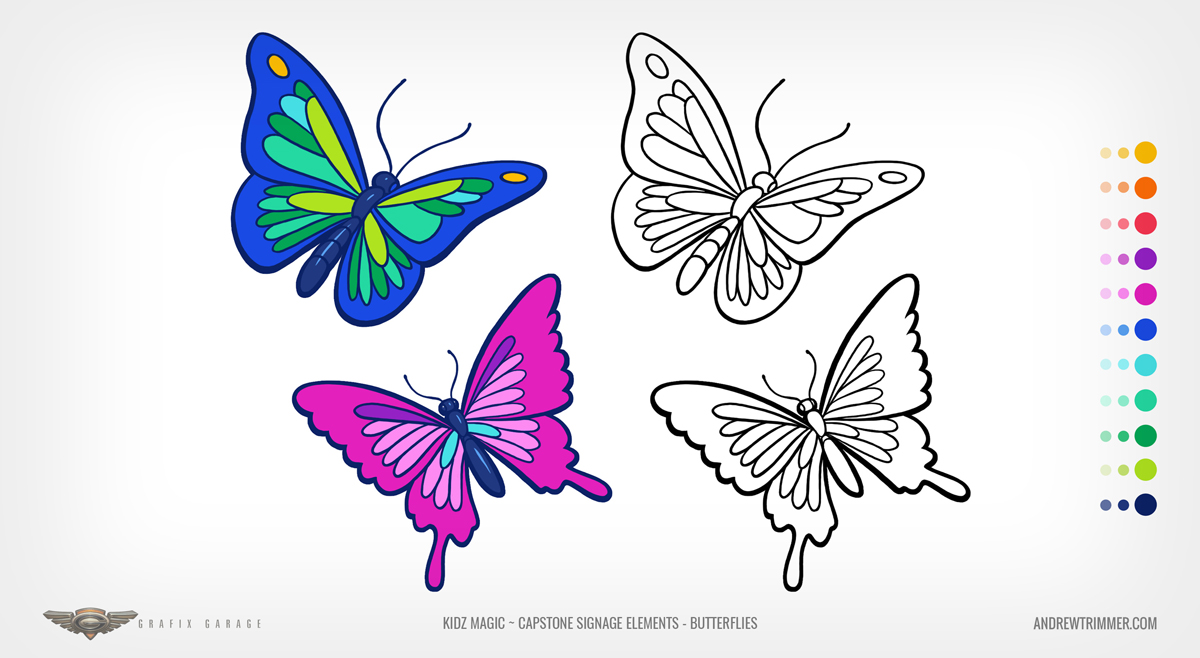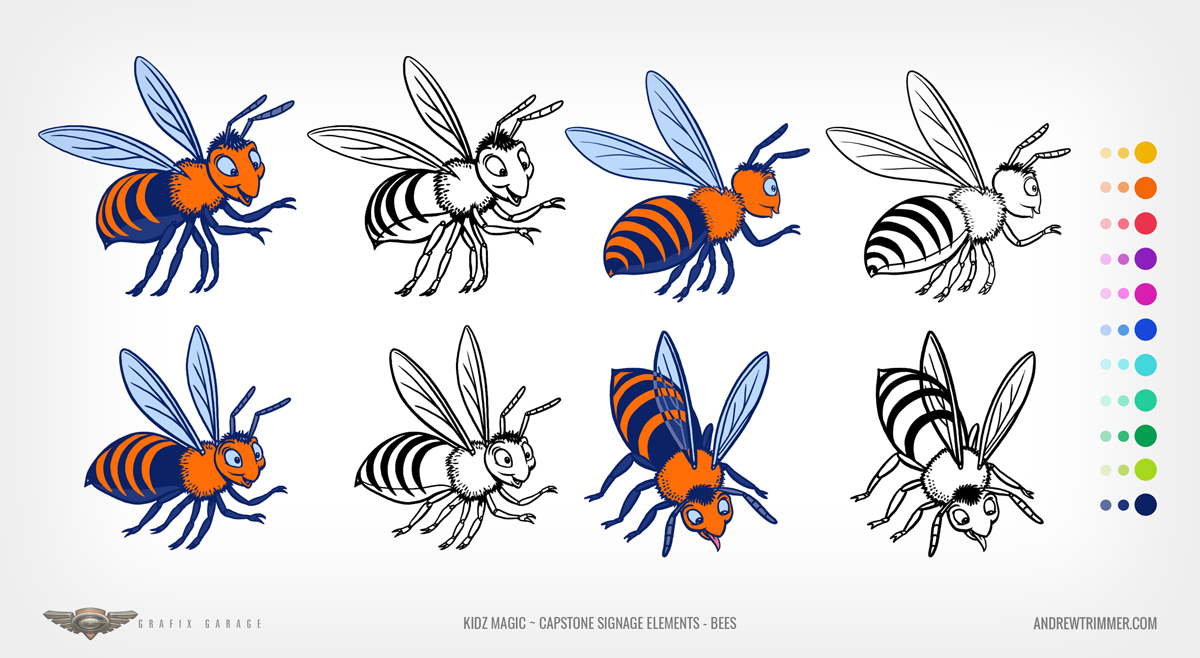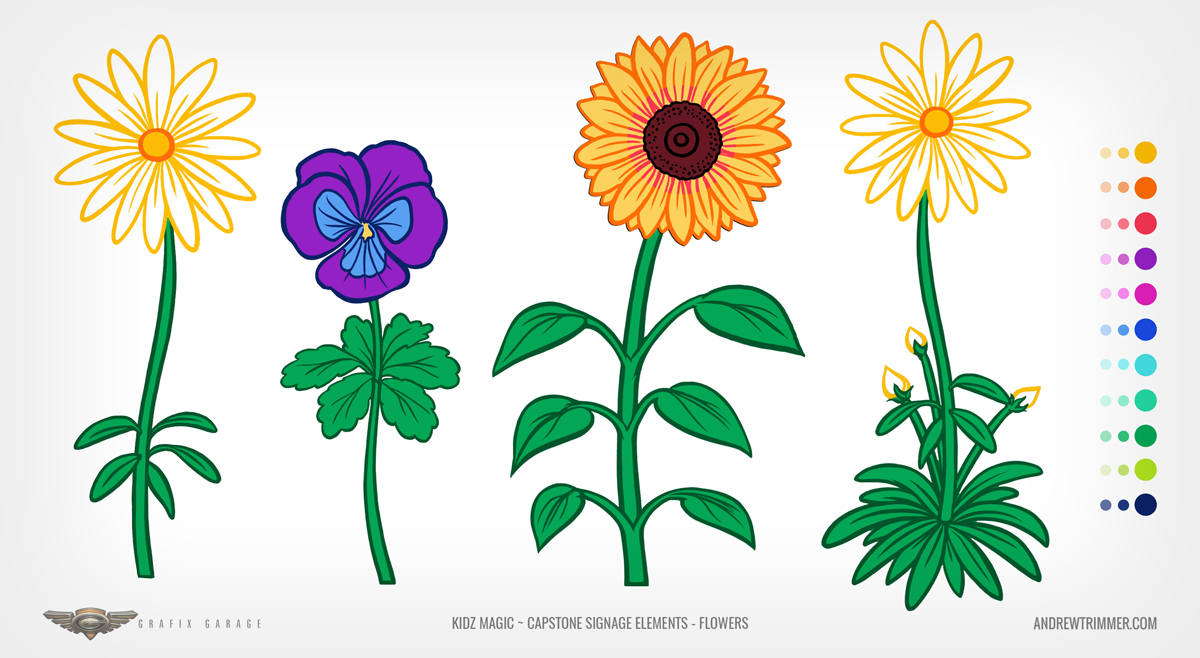 Related Works