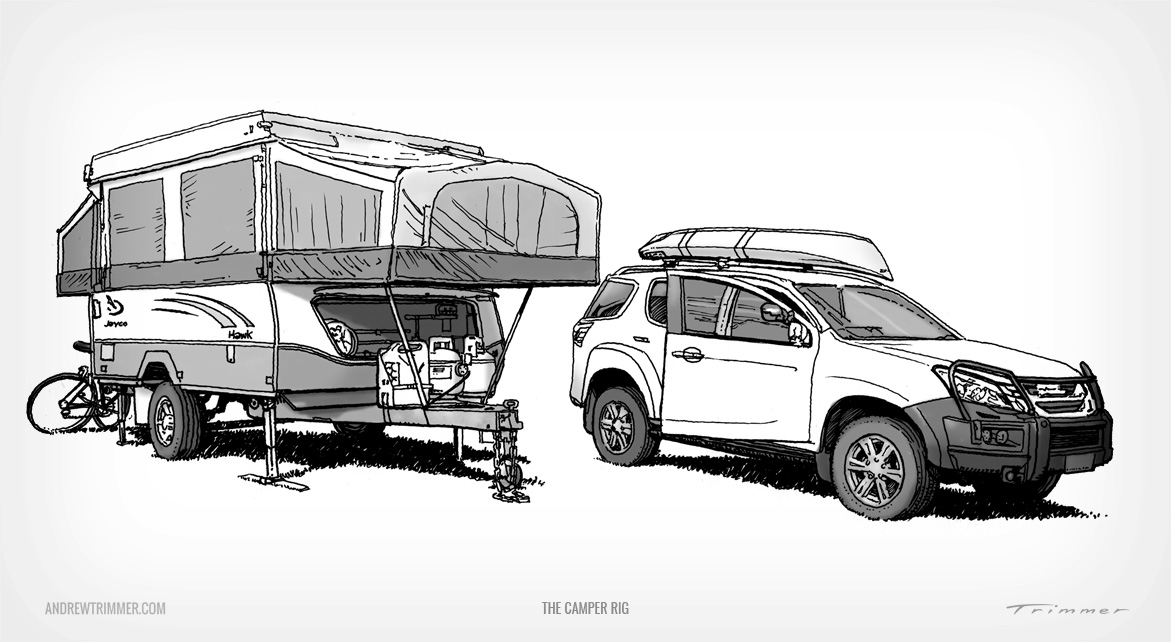 The Tourist Wave
Cartoon Plates Illustrating Academic Paper of Hand Signals while Driving
CLIENT: Richard Robinson + University of QLD
February 2017
---
Richard Robinson, Associate Professor, Researcher, and Author in the School of Business at University of Queensland approached me to conceive and illustrate a series of 'book plates' to accompany a draft paper and conference presentation. He was developing a study from a hospitality perspective on observations of traveler interactions while trailer-camping around parts of outback Australia on holiday. His paper initially identified a series of recurring driver hand wave gestures seen fleetingly while passing other motorists on the highway, and then dovetails these observations of common courtesy gestures into the sociological context of hospitality, acknowledgement, and welcoming friendliness.
" My title is a double entendre purposefully crafted to capture both the phenomenon and the conceptual inquiry herein. Mundane gestures laden with nuanced meanings, intended and untold. To conceptualize the 'pass-by', (fleeting, subliminal, even imagined moments of hospitality), but a perishable moment…"
Richard Robinson ~ Associate Professor, UQ Development Fellow, School of Business, University of Queensland.
The Hand Wave Plates
The task 'at hand' involved discussing, categorizing and illustrating the common hand gestures akin to old style instruction manual line drawing styles as seen while driving past the opposite vehicle. The hand over the steering wheel is the most visible extension and evidence of the driver…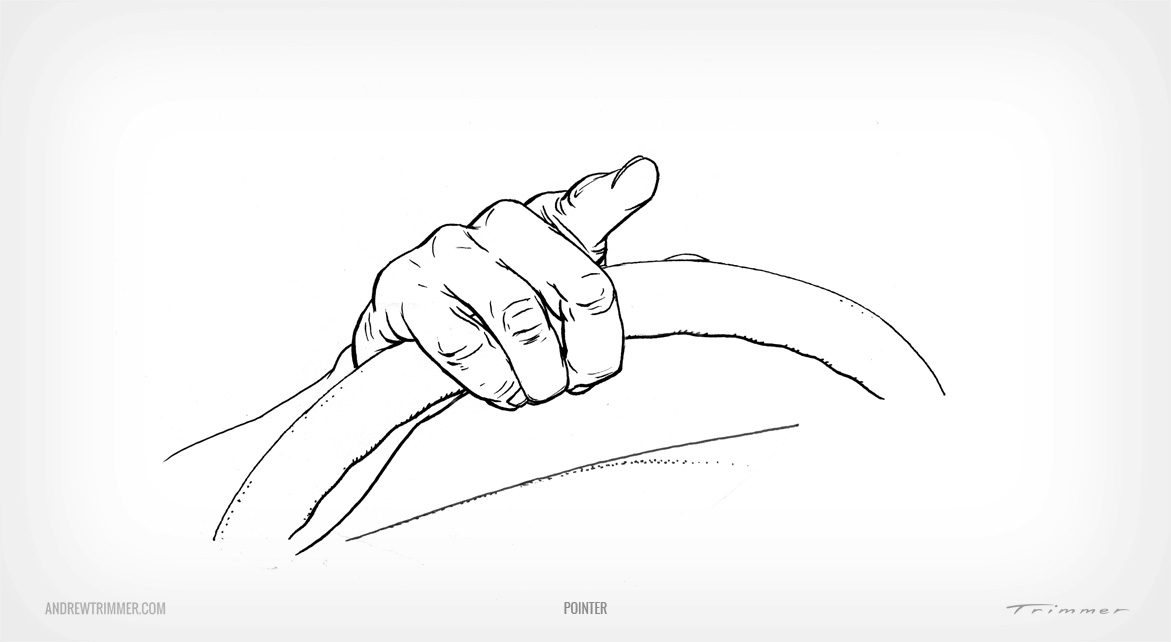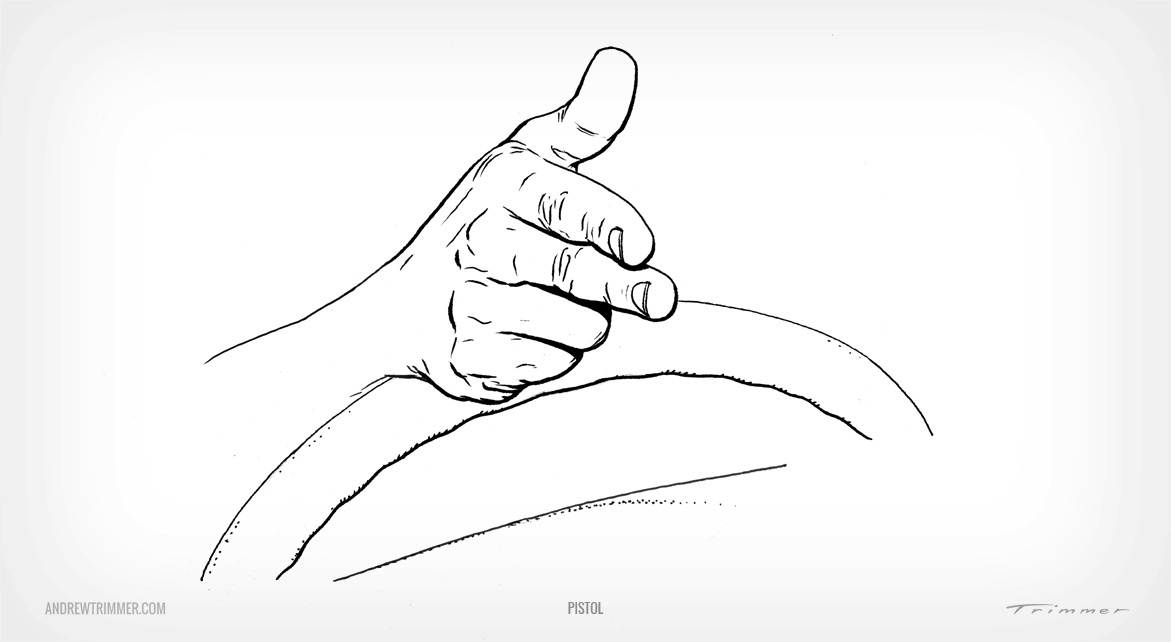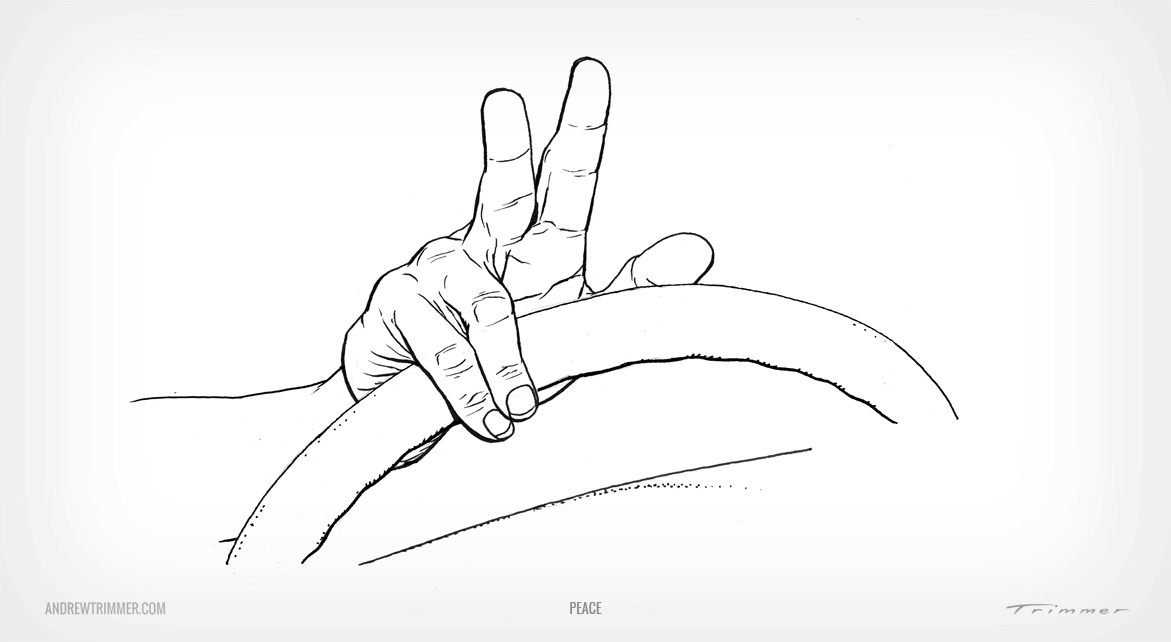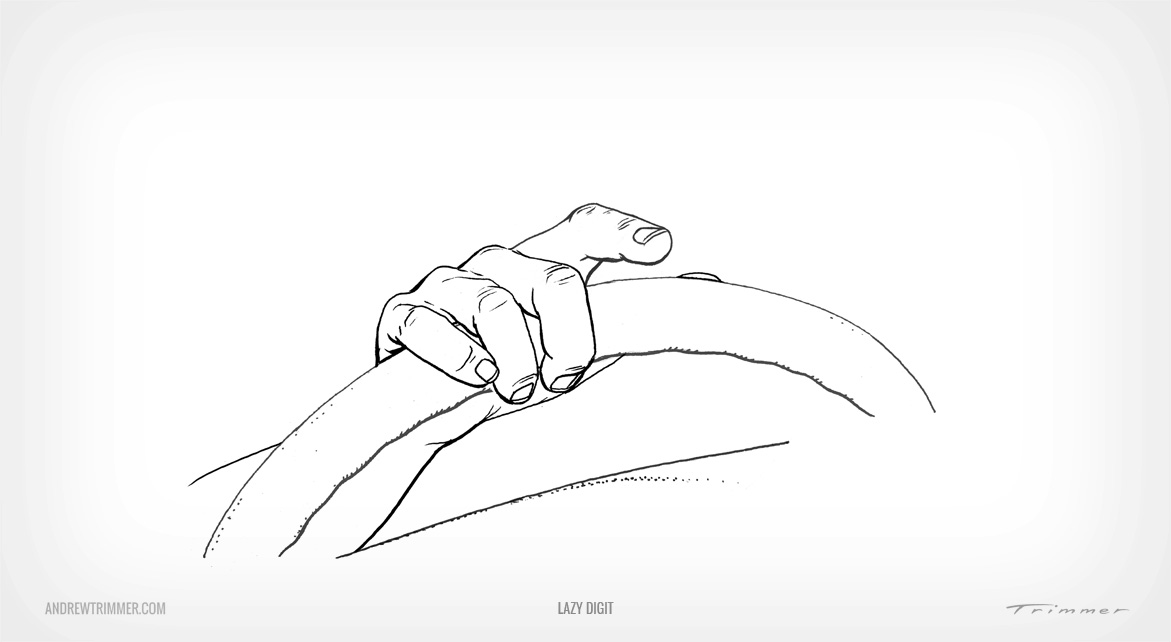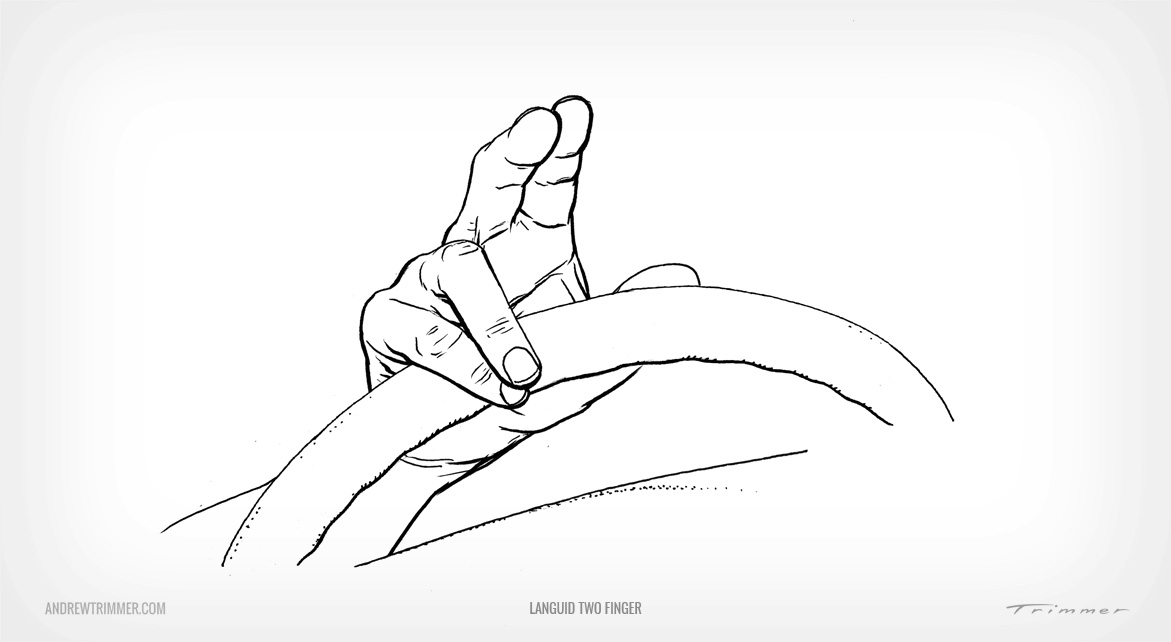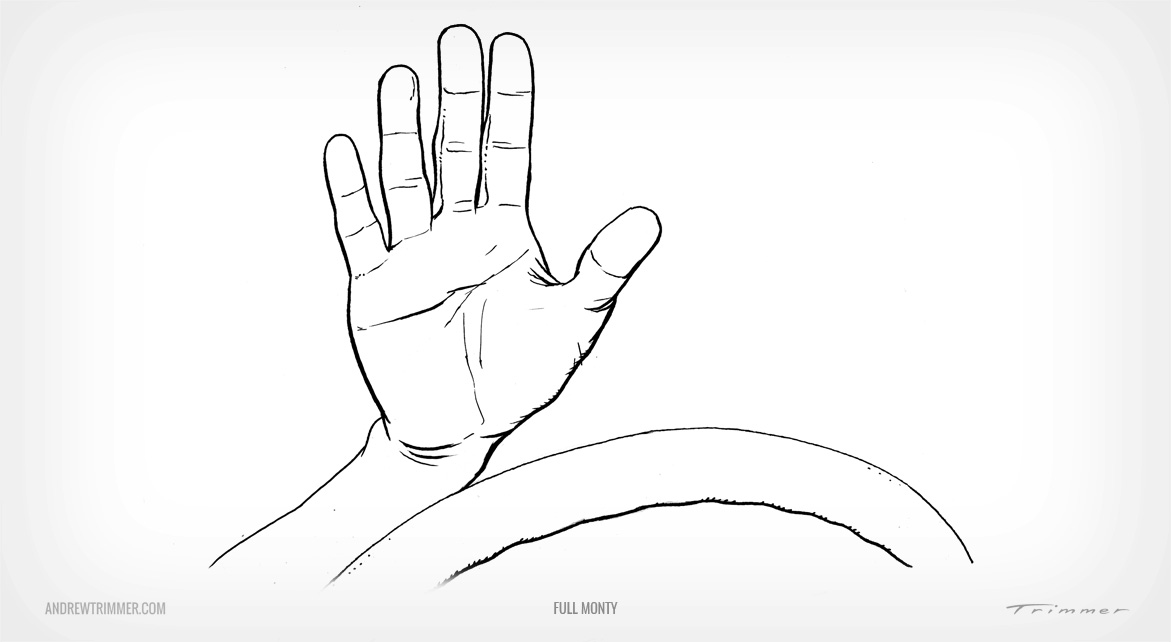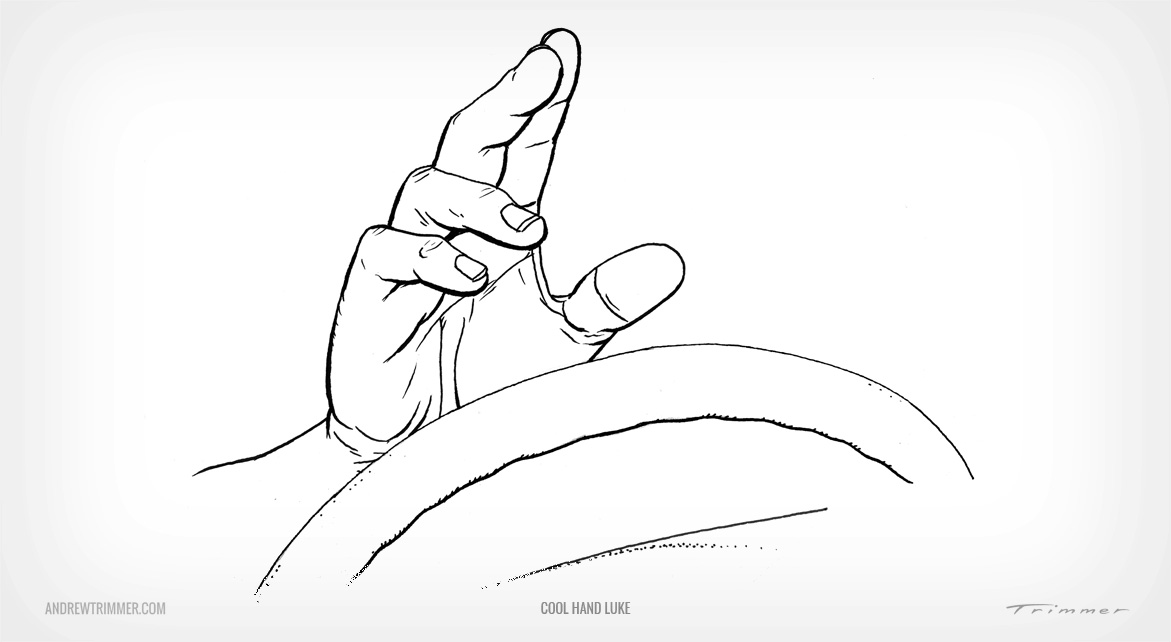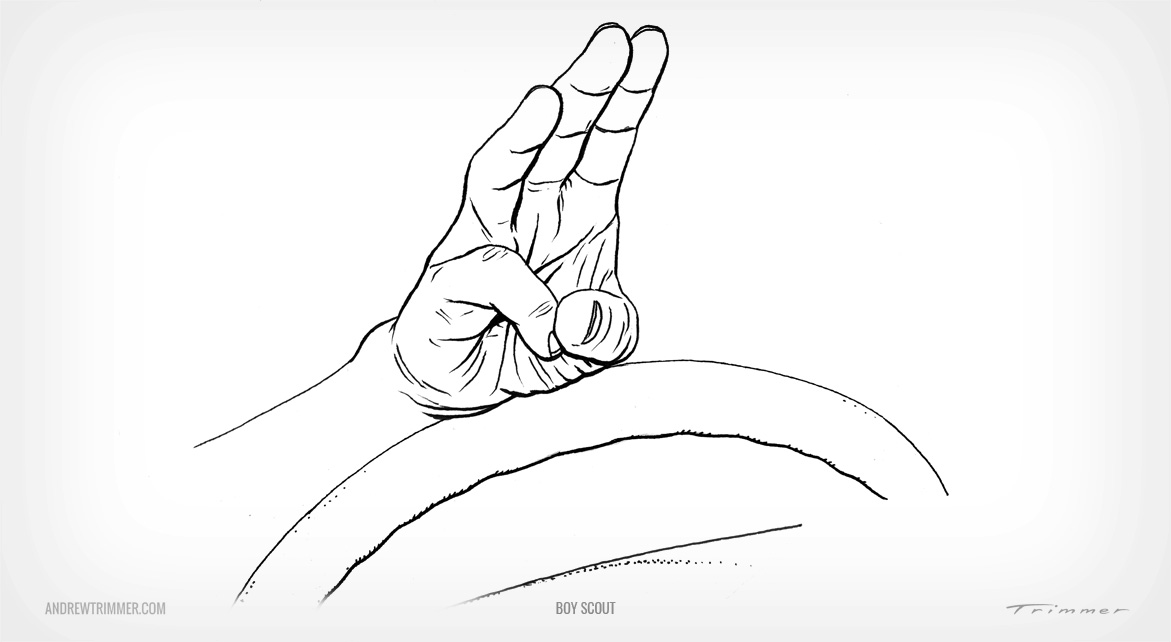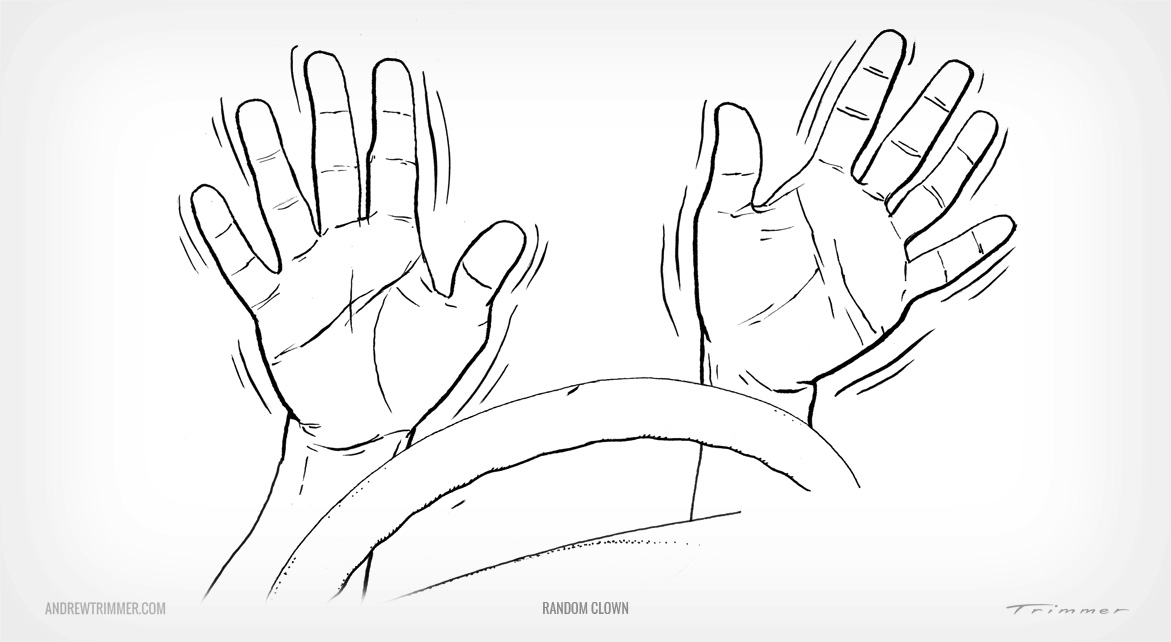 The Situation Plates
These concepts later developed into realizing 'situation' moments involving particular characters using variations of hand wave gestures on the path of adventure. The windscreen of the passing car appears as a fleeting frame as occupants lean forward and gesture to the passing driver…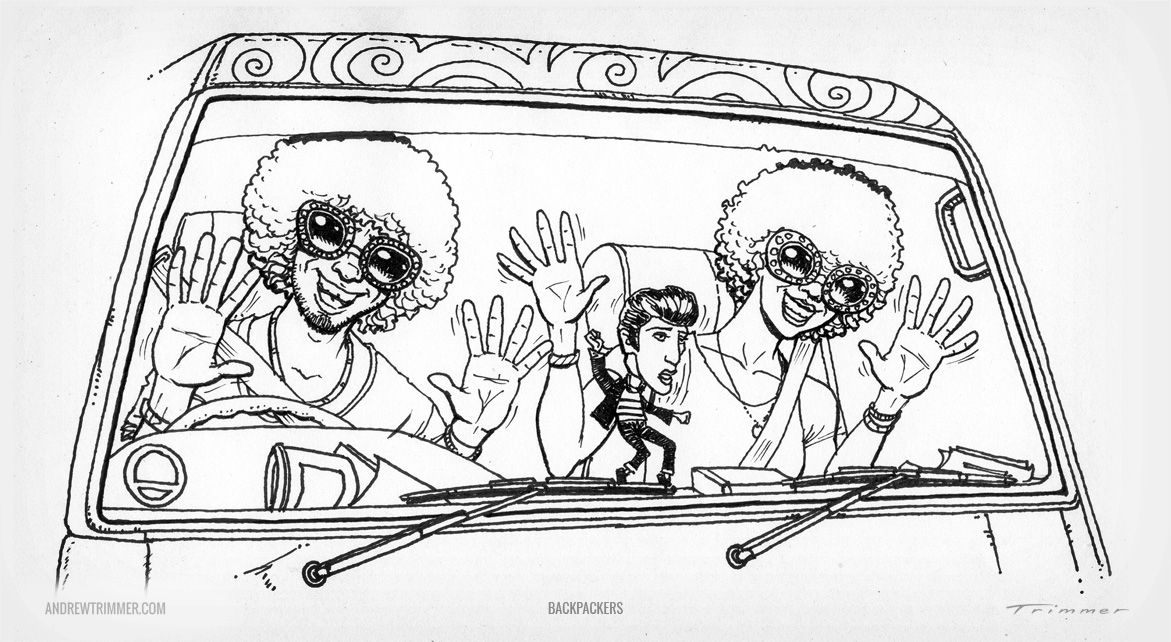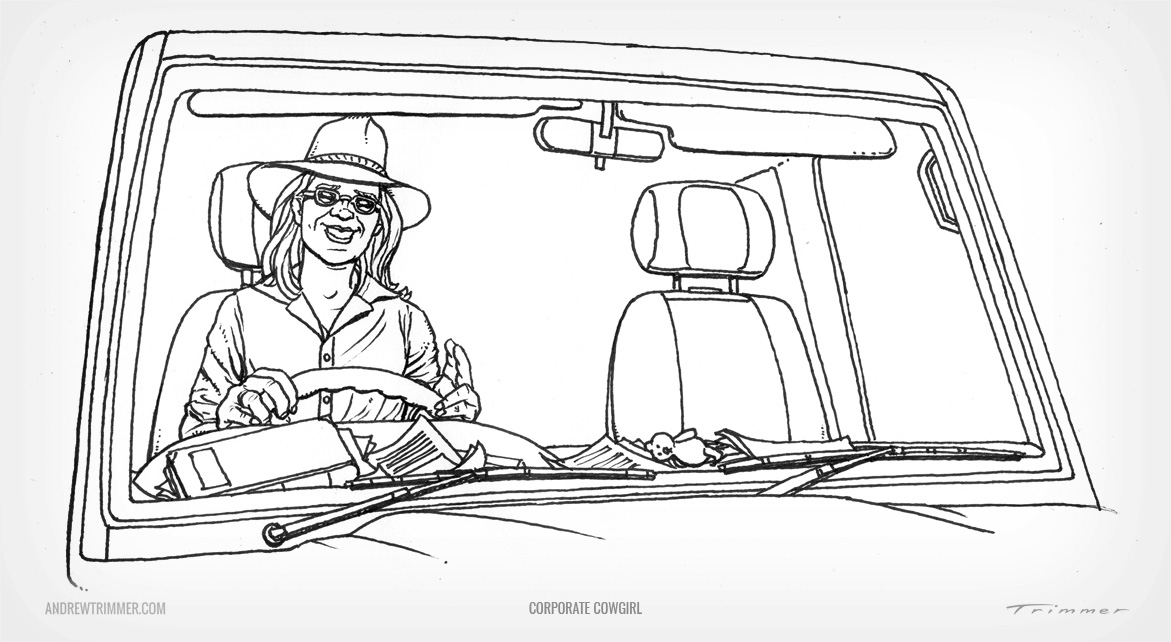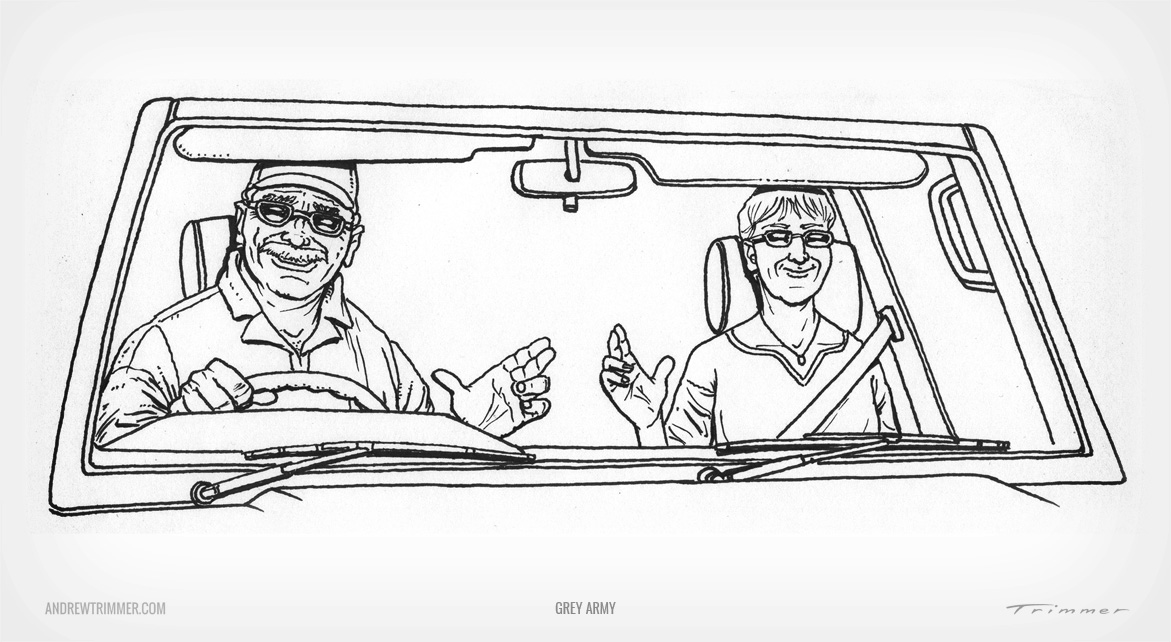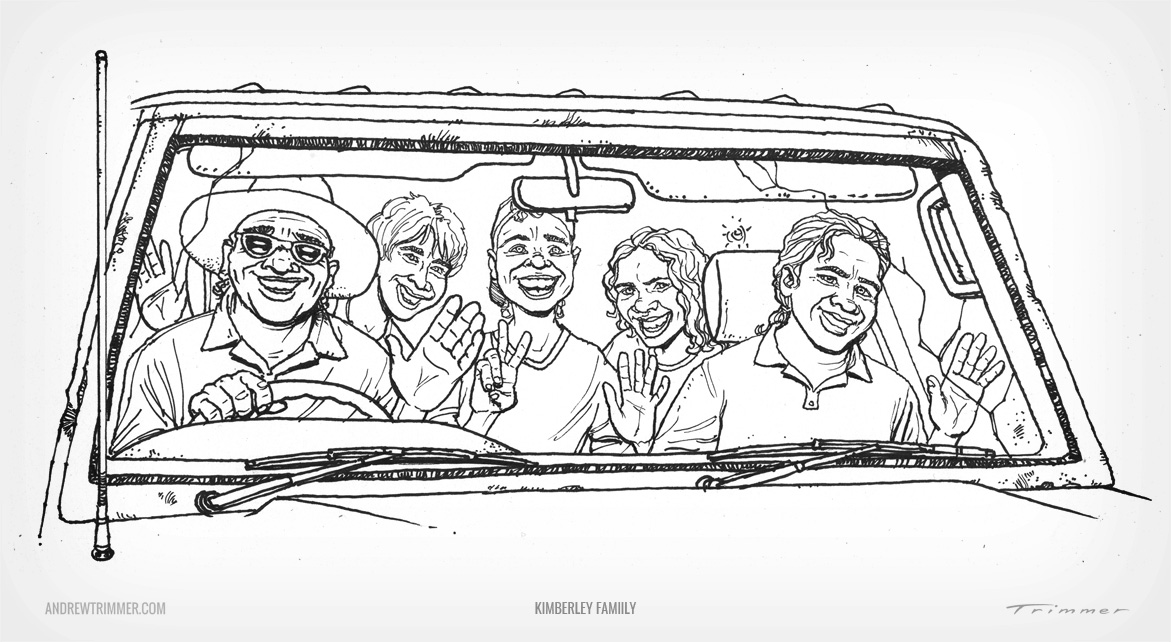 Related Works