GEOSENSOR WIRELINE WEB SITE ILLUSTRATIONS
CLIENT: Geosensor Wireline
Digital Illustration for Web
February 2014
---
Geosensor Wireline Pty Ltd is a technical partner and support office for Advanced Logic Technology (ALT) of Luxembourg.  They are the Australian contact for sales, rentals and support of ALT logging instrumentation, winches, tools, and WellCAD software for deep bore surveying operations.
The Garage redesigned their site to showcase the range of equipment on hand for rental and sale, featuring interactive displays of equipment usage as roll-over pop-out graphics.  I supplied illustrated deep-etched elements that float on screen at the home page to represent a cross-sectional cube-plug of terrain on which the drilling and wire-line trucks sit.
Site layout design by Craig Litchfield.  Coding by Brent Irvine.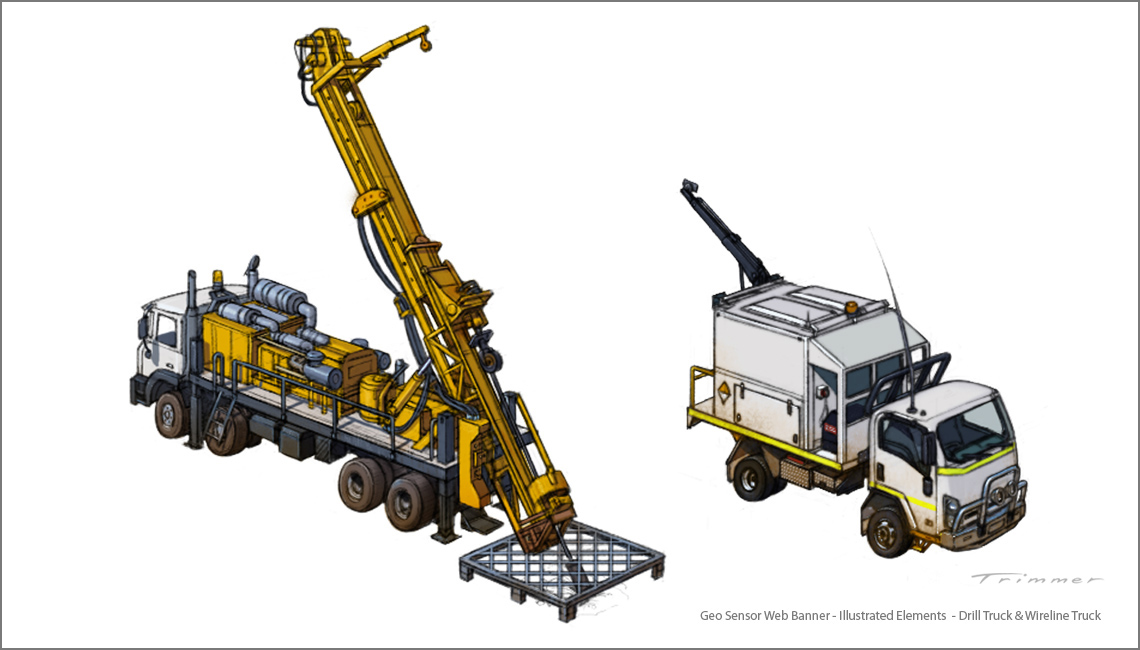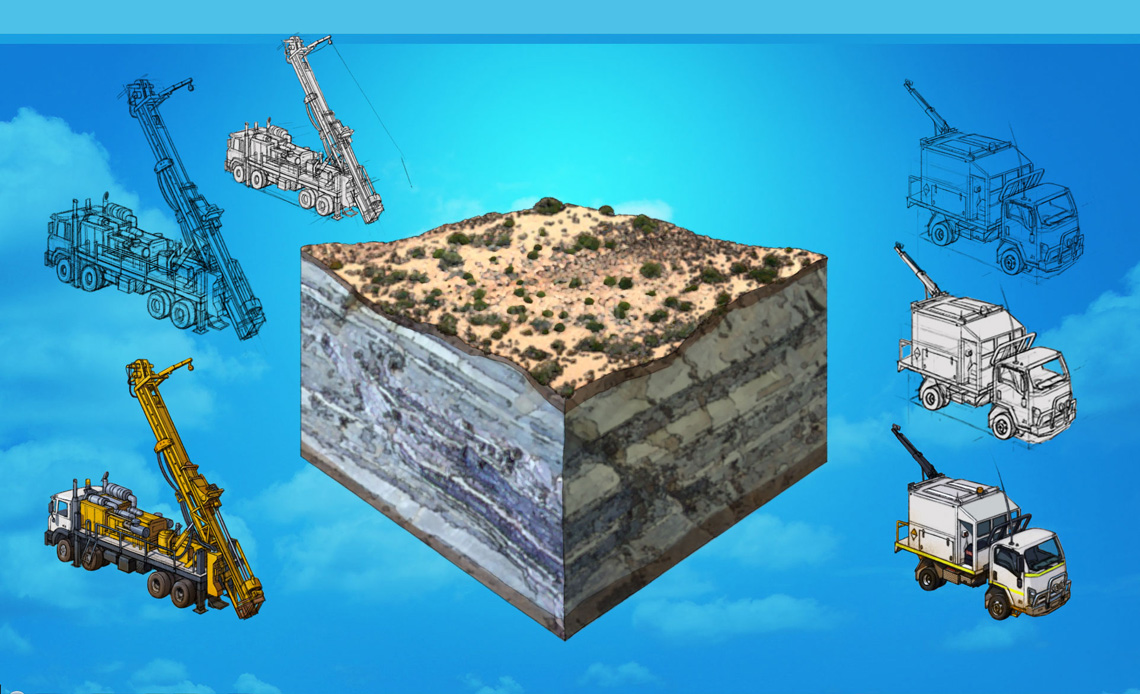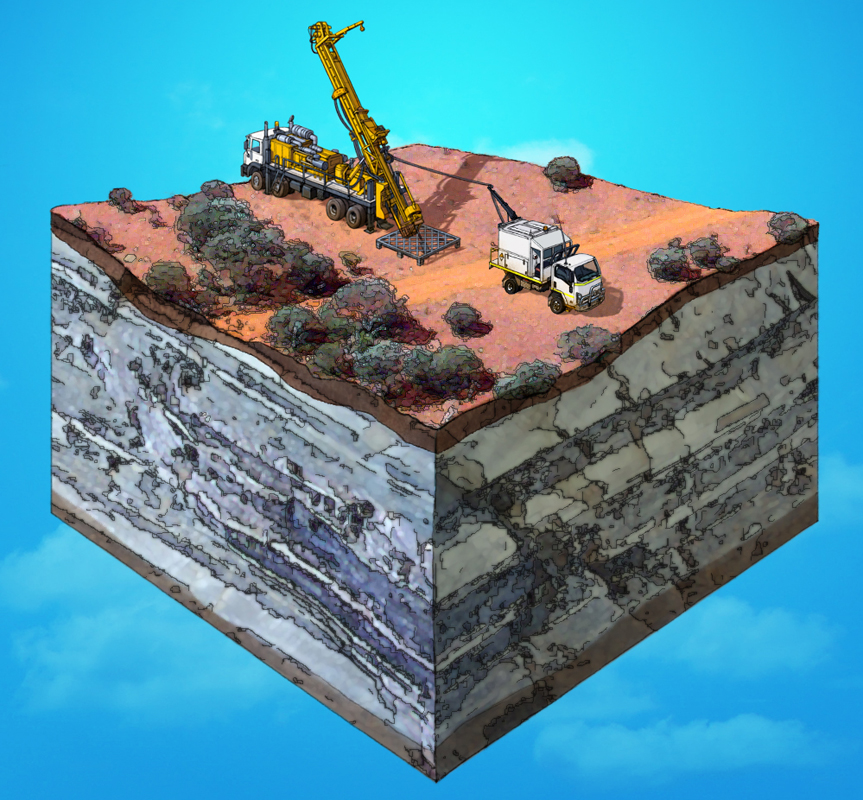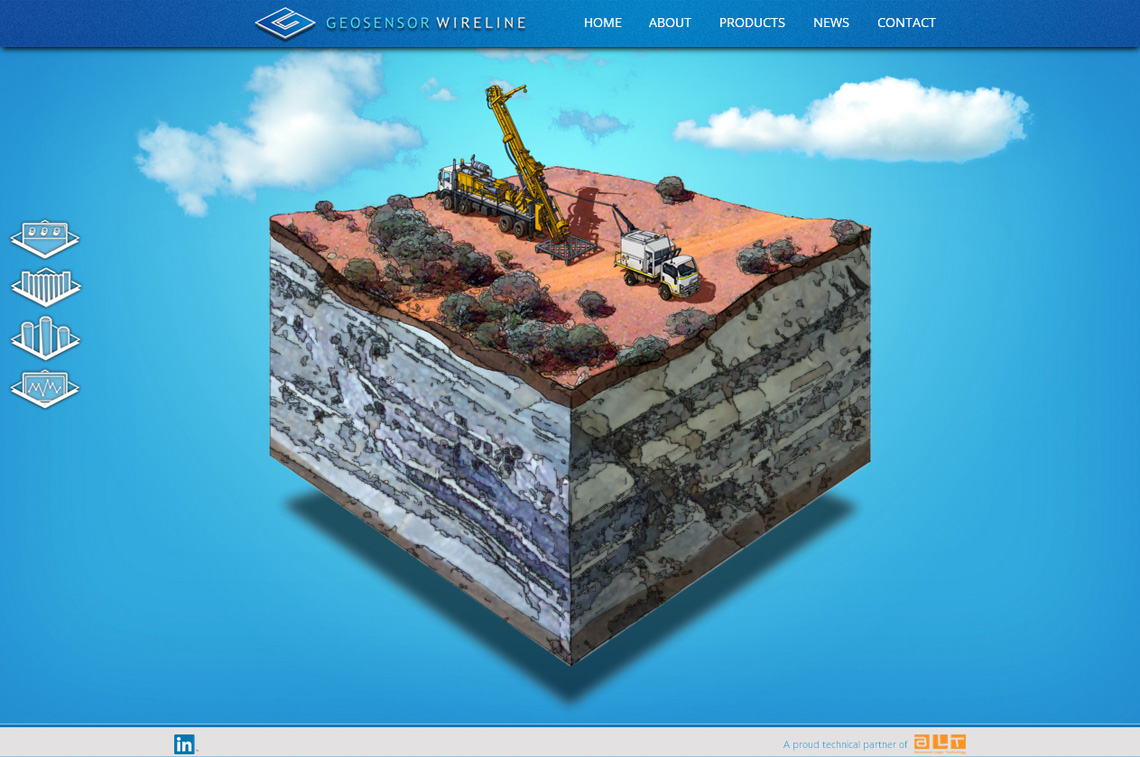 Related Works