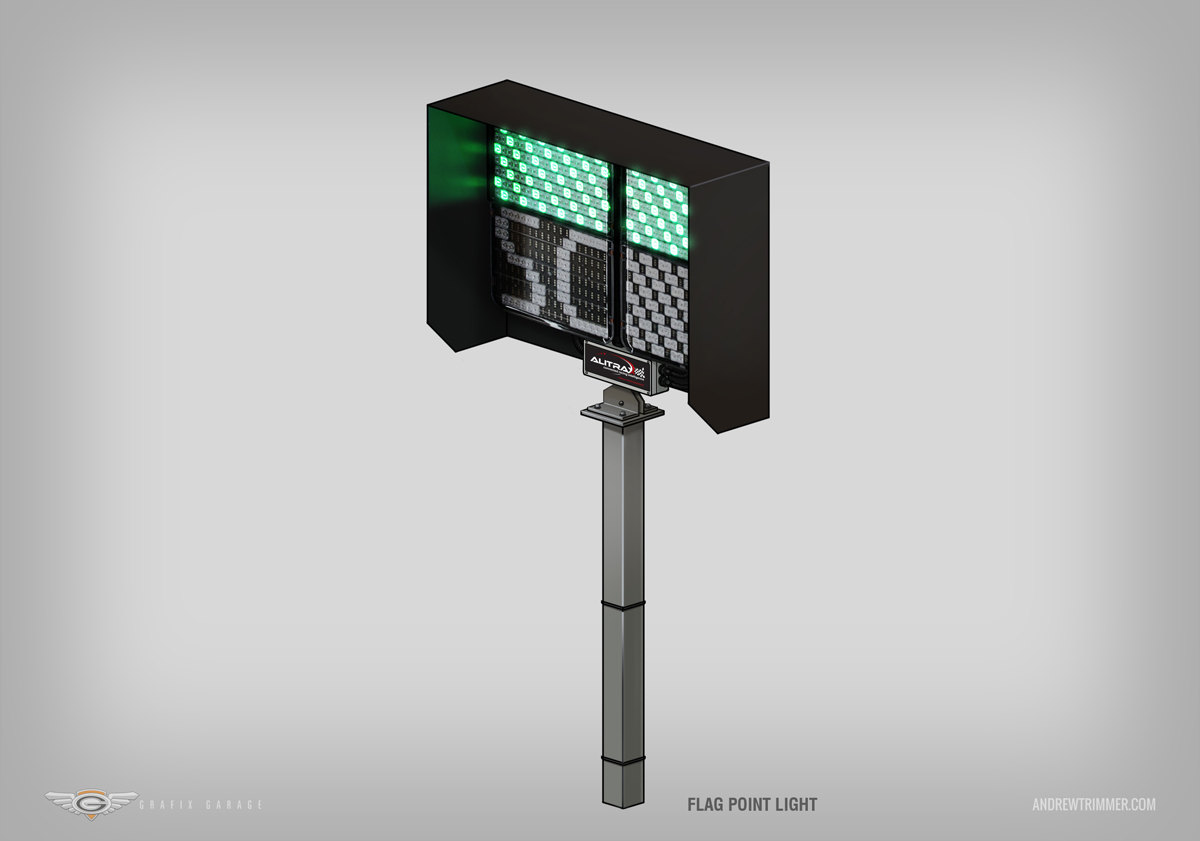 ALITRAX Race Light Illustrations
Illustrated elements for interactive web site
CLIENT: ALITRAX + Grafix Garage
November 2016
---
ALITRAX is part of the Nautech Electronics Group that engineer and manufacture Electronic Flag Point Lights for race track safety systems coupled with marshal control software. The system provides automated FIA approved track signals to display all standard safety flags to streamline driver communication, digital tracking and logging of incidents to improve safety, and proactive noise monitoring via user-friendly software available on both mobile tablet and touch screen Race Control PC's.
The client required a series of technical illustrations of their product range to feature in a consistent layout for a redesign of their website, and in additional sales and marketing print material designed by Craig Litchfield and Brent Irvine at Grafix Garage.
Below features a slide show of the 17 separate product variants as icons on the web site. Illustrated in a traditional 30-60 degree technical isometric view, the components were drafted in Photoshop from various on-site photo references of each product.
Site layout and interface design by Craig Litchfield, site build and coding by Brent Irvine at Grafix Garage.
Related Works