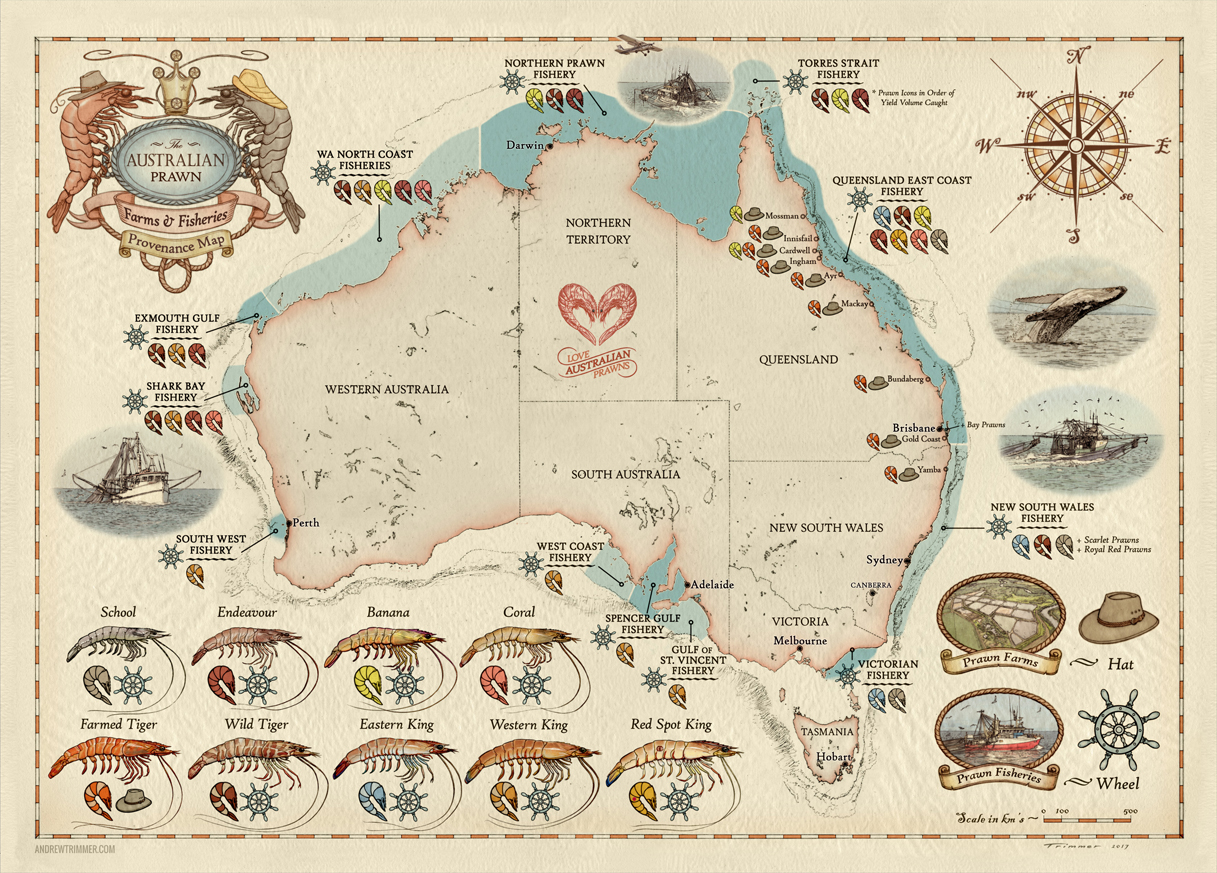 Australian Prawn Farms & Fisheries Provenance Map
Illustrated Map for Prawn Industry Promotional Project
CLIENT: Ad Power for the Australian Council of Prawn Fisheries (ACPF) & Australian Prawn Farmers Association (APFA)
October 2017
---
This storytelling aid for retailers helps store owners communicate the provenance story of the prawns they sell. Showing major species and fisheries in a nostalgic old world style, the map is printed on high quality synthetic polymer sheet, not paper, is durable and long lasting and able to be hung in wet or damp environments.
The map comes in 2 sizes – Large A1 ( 841mm wide x 594mm high ) and Medium A2 ( 594mm wide x 410mm high ).
---
Background Information leading to the Campaign
This print project was part of an ongoing campaign designed and implemented by Benjamin Hale of Ad Power in collaboration with key stakeholders of the Australian Council of Prawn Fisheries and the Australian Prawn Farmers Association in response to the outbreak of the white spot viral disease in Black Tiger Prawns in farms on the South East Queensland coast. ( See info link below )
This provenance map concept had been conceived, printed and distributed in previous years, but a refresh was required to update the information and visual design style for the new campaign. Due to obvious consumer concerns and subsequent sales drops after the white spot outbreak, farmed prawn sales plummeted, and farming businesses suffered immensely. Although not a threat to human health once cooked, customers were turned off the prawn during the popular peak of the traditional Christmas 2016 season.
Once the threat was neutralized by bio-security measures, it was vital that consumers were given assurances that the product was viable and safe. This poster illustration was conceived to be placed in shops, supermarkets, and take-away's to pinpoint to the customer where each species of product was sourced from within and around Australia's Fisheries and Farms.
---
Ben Hale from Ad Power – https://adpower.com.au/
Love Australian Prawns Marketing Campaign – https://australianprawnmarketing.net/
White Spot Disease Update – https://www.frdc.com.au/media-publications/fish/FISH-Vol-25-1/White-spot-disease-update
Detail Elements
All the elements within the poster were drawn traditionally on paper, then scanned, composited and colour tinted in Photoshop. Each oval cameo was sketched and finished from various references, scanned and placed to indicate a fishing activity outside each state. The Prawn Species Legend indicating each sample caught or farmed required enough detail and colour differentiation to be recognizable, pairing with its specific prawn icon around the map. The paper texture of the background was made up of multiple scans of architects tracing paper. Multiple variations and adjustments were made to the text, icons, and cameos until an agreeable balance was settled on.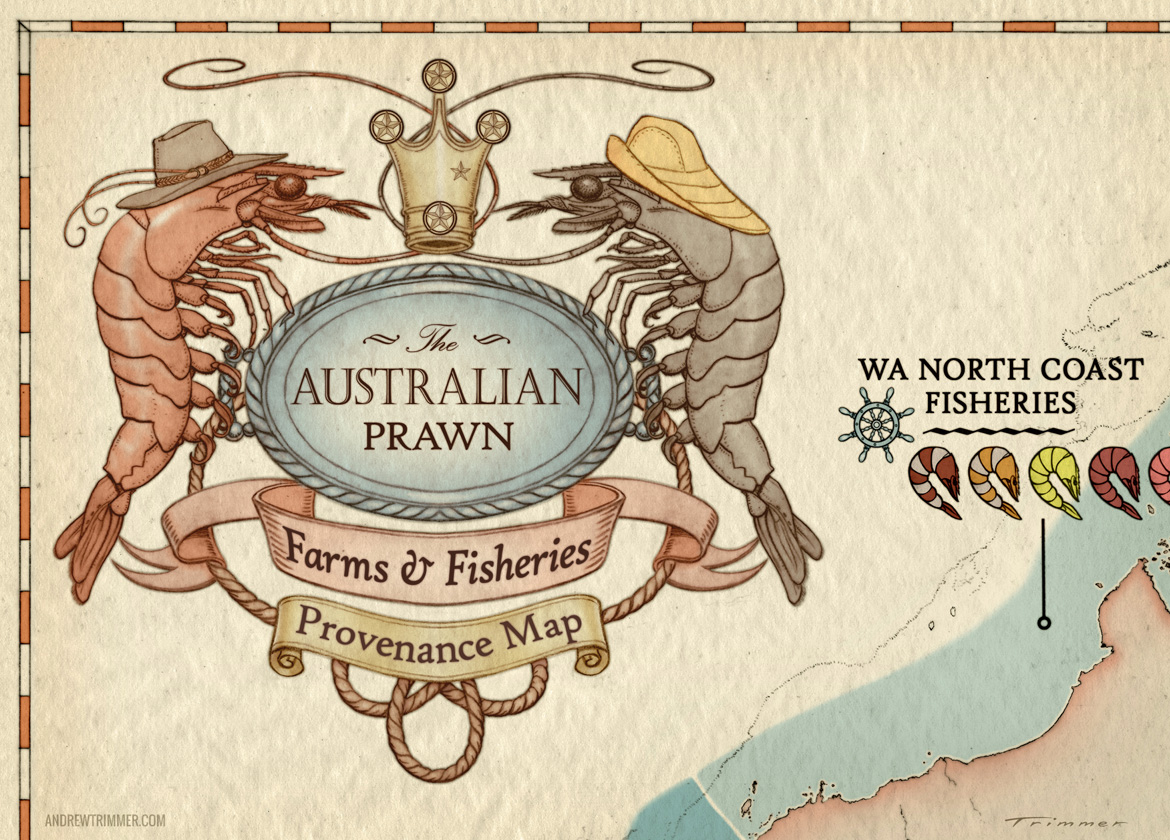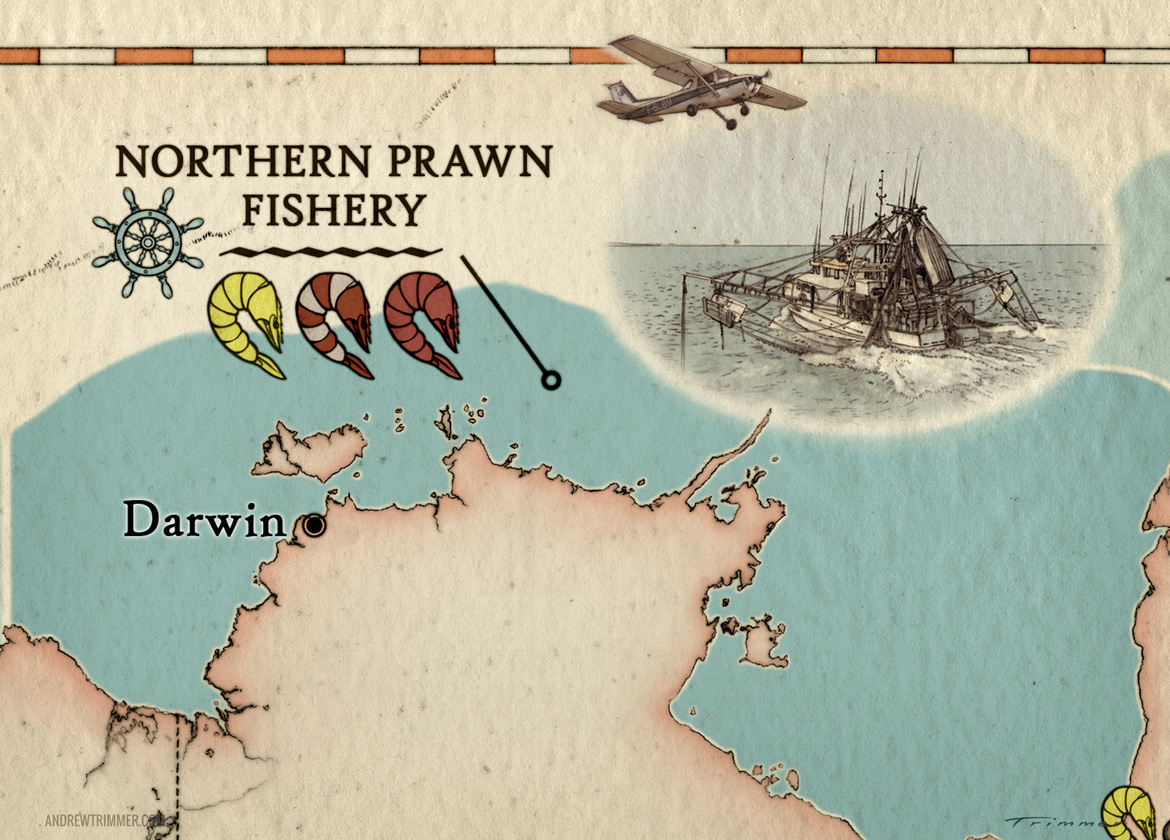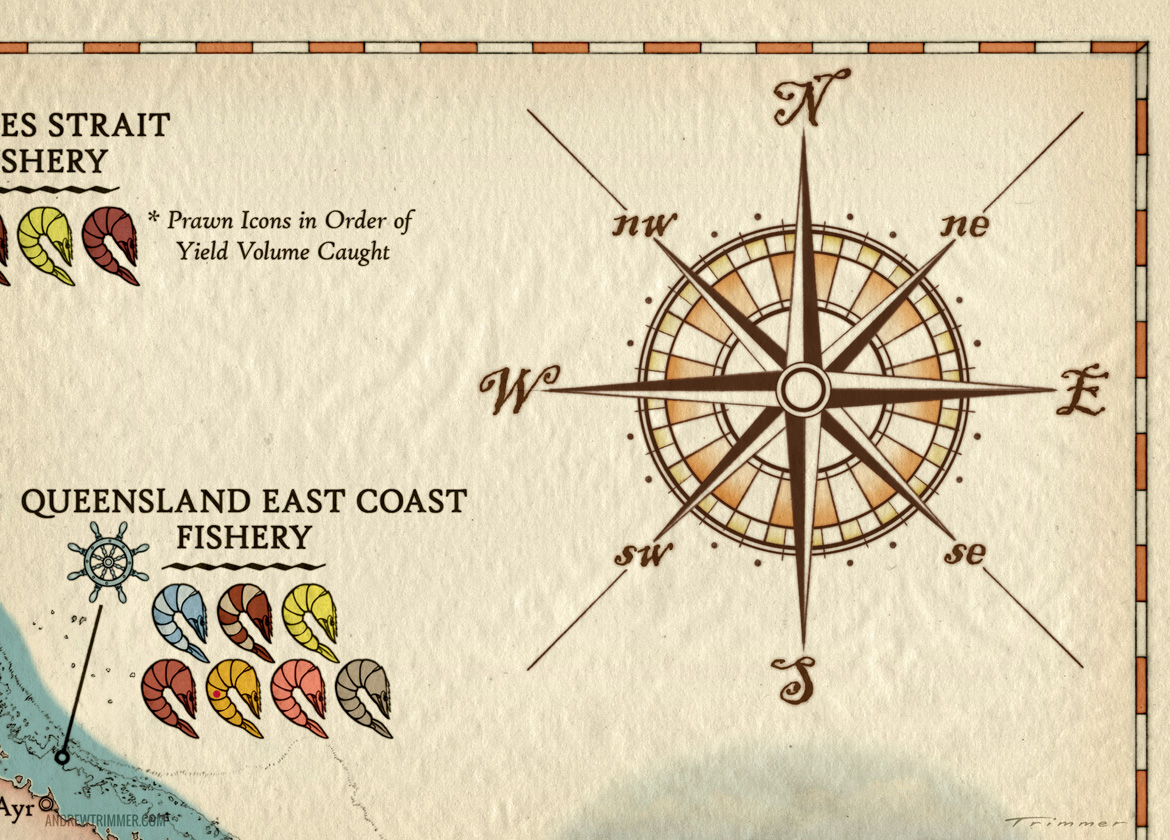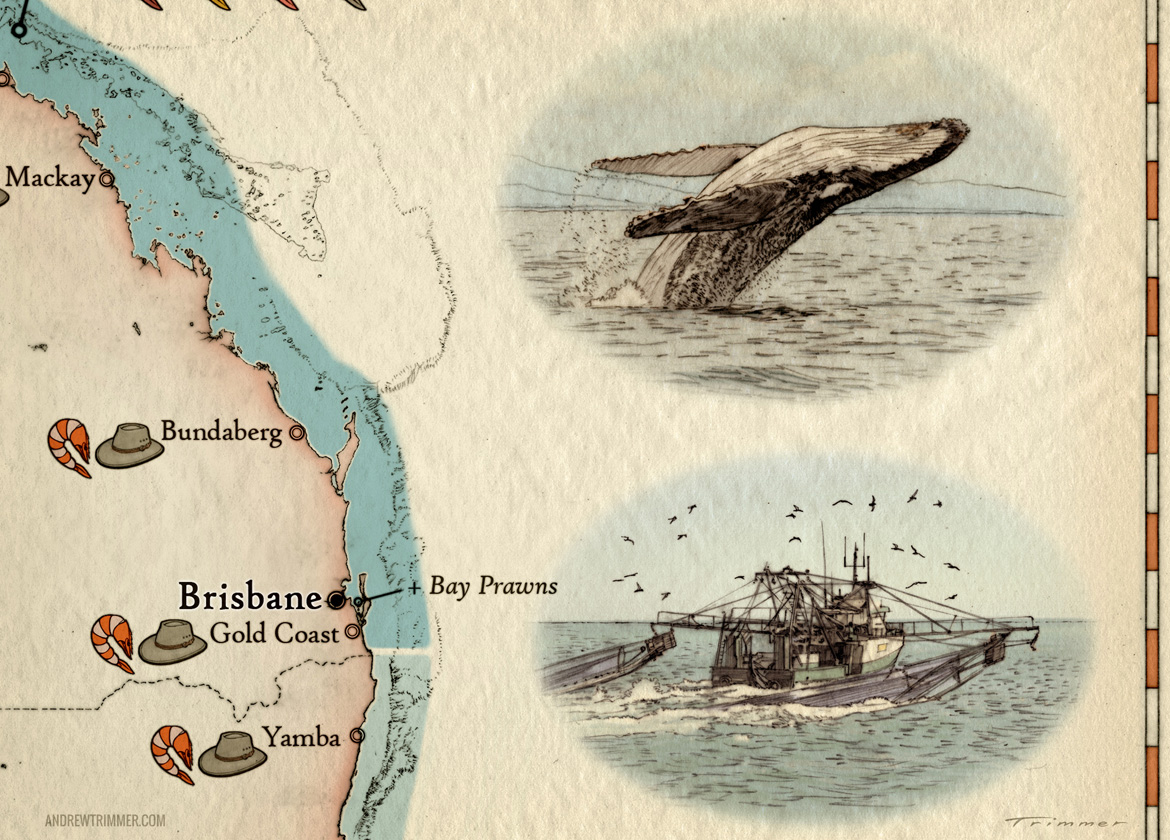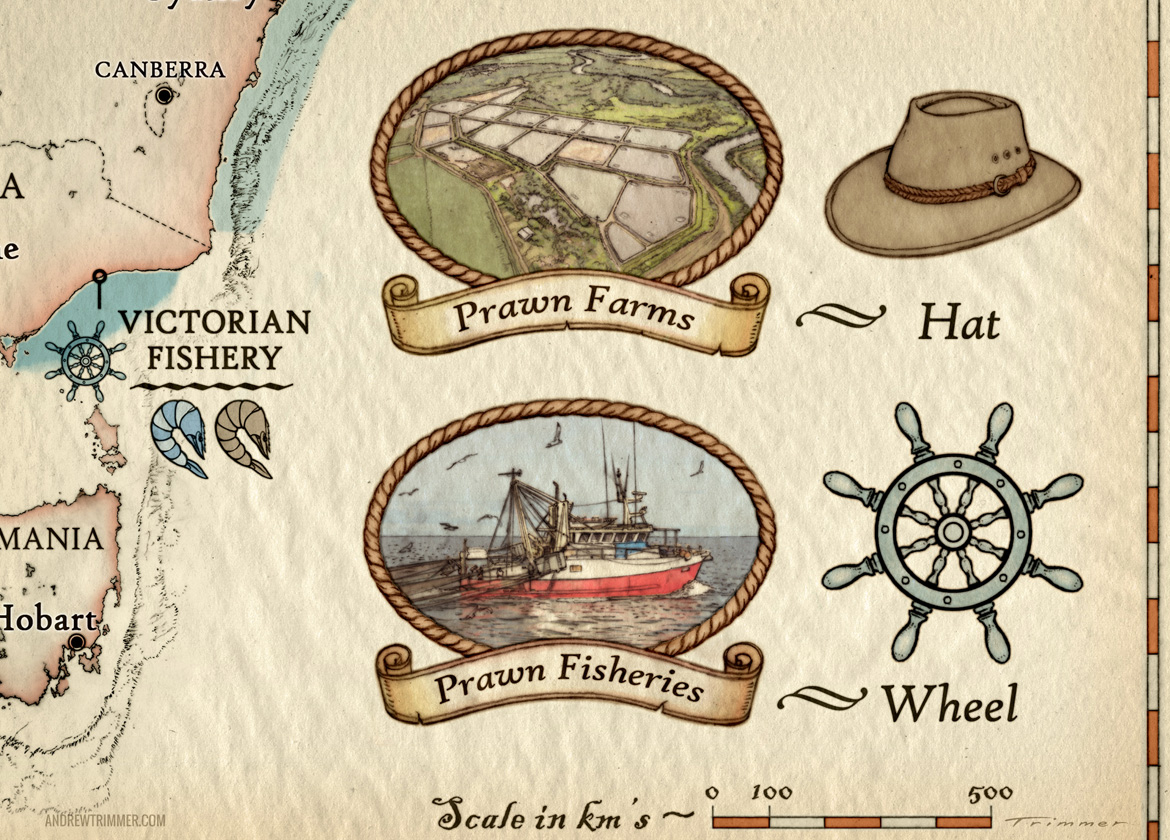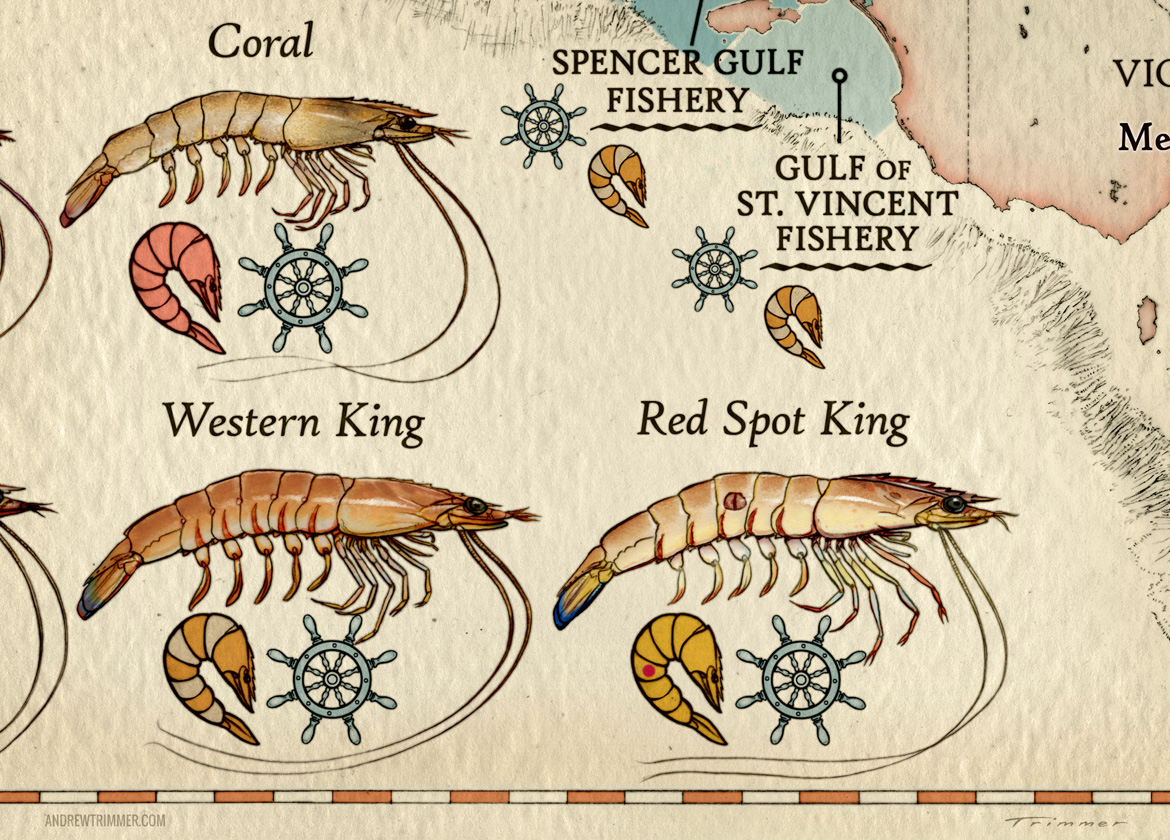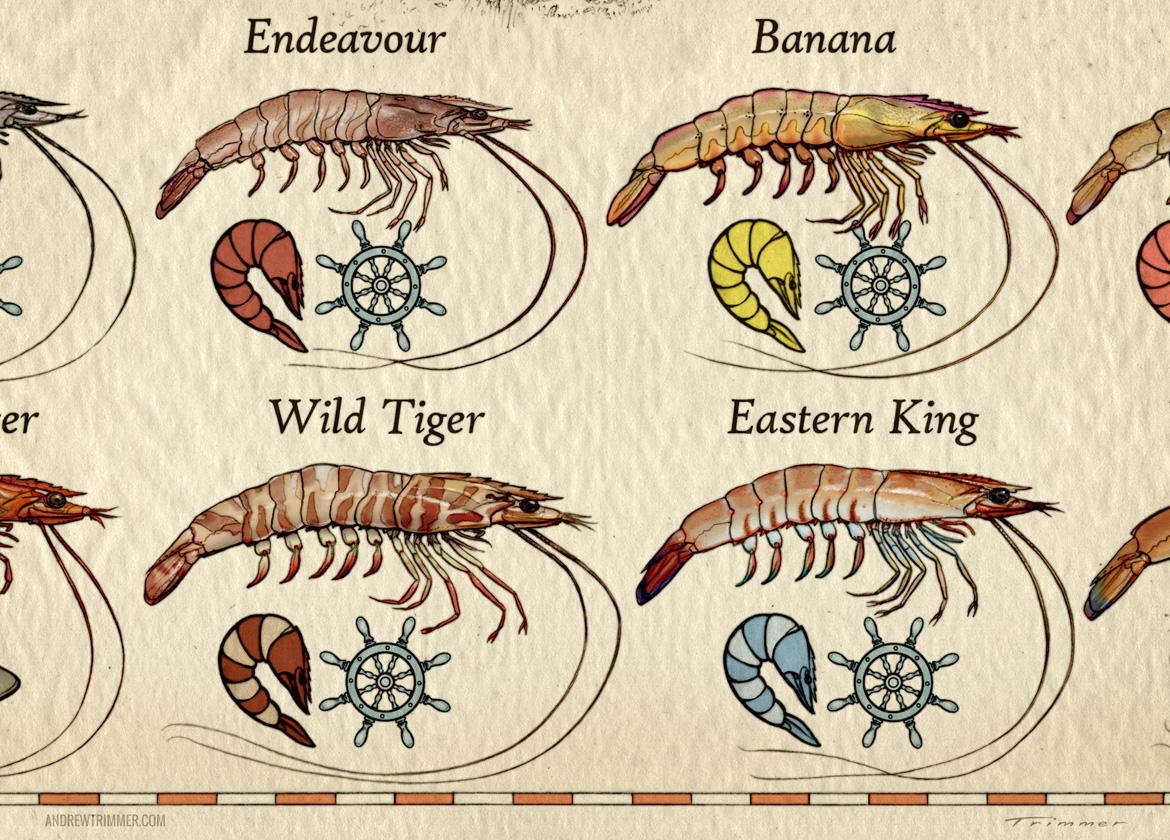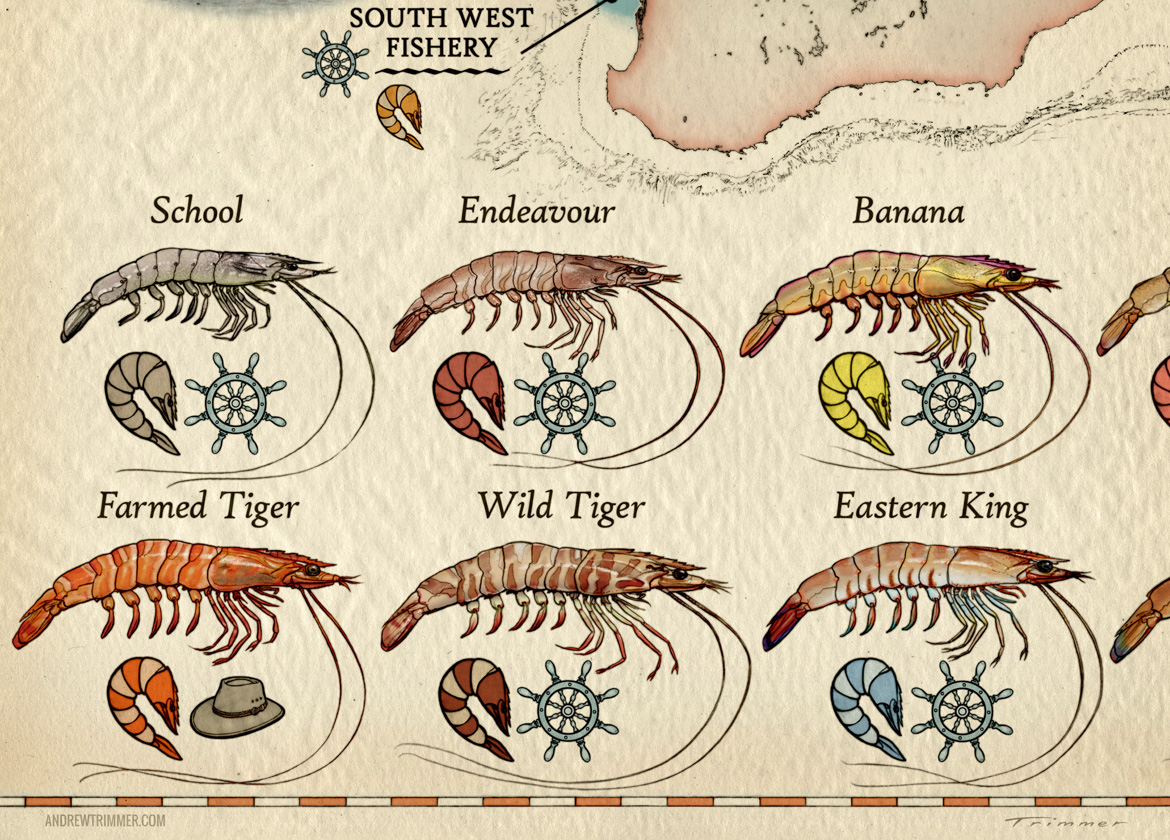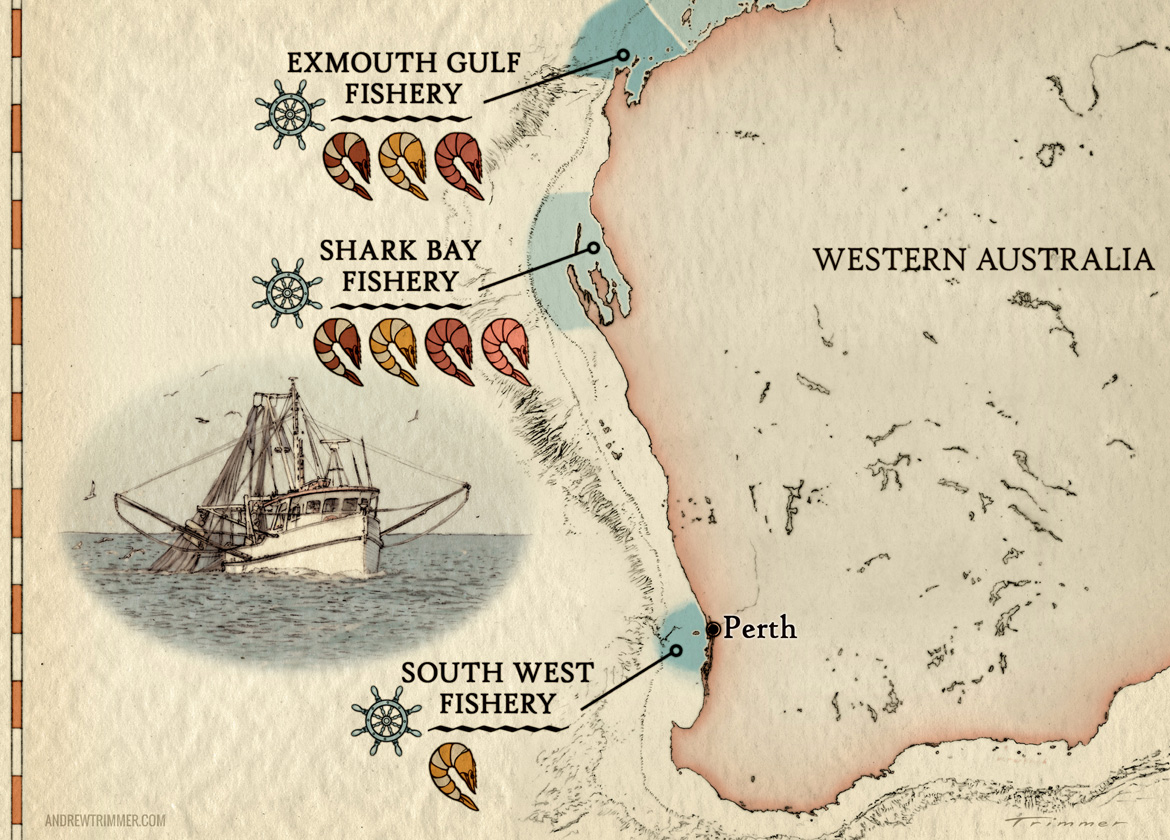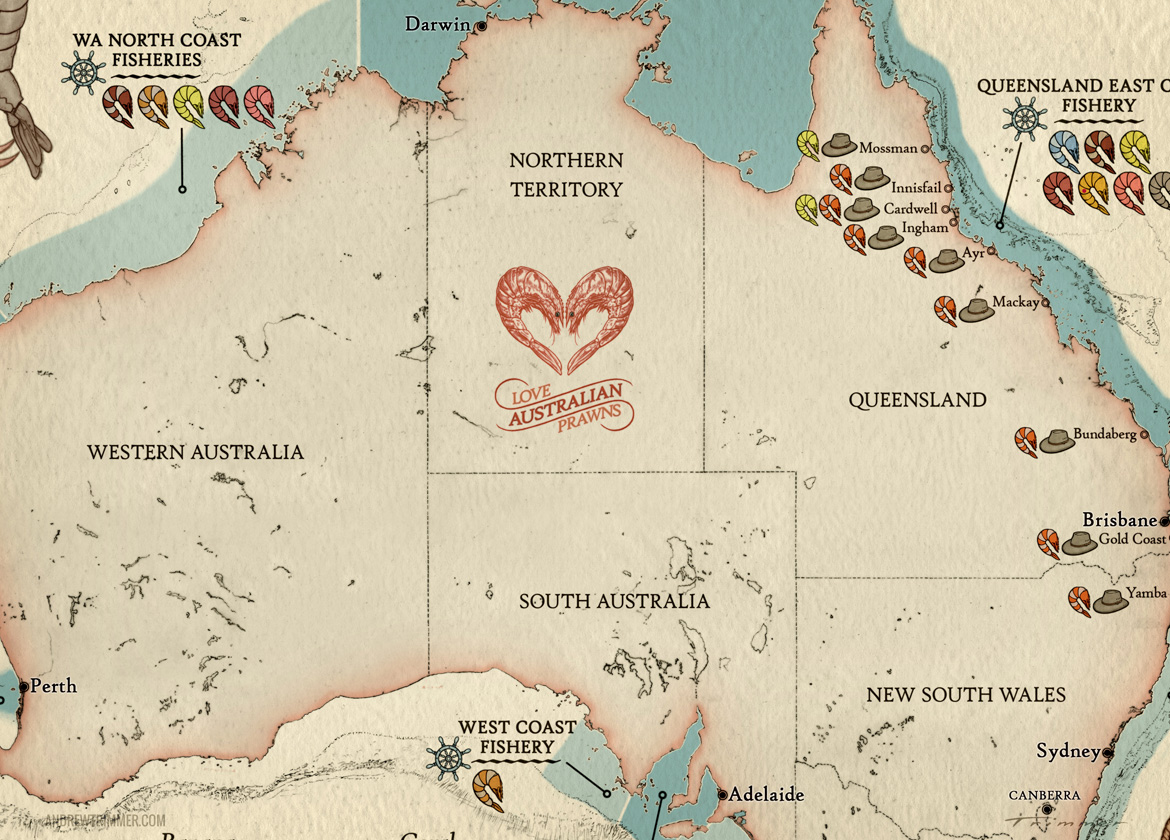 Related Works