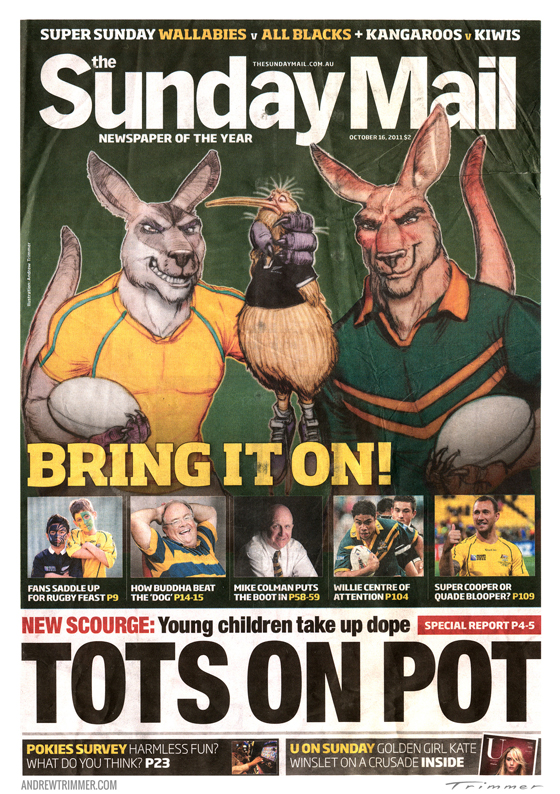 Sunday Mail – Kiwi Stomp Cover Art
Illustration for Courier Mail Weekend Edition Cover Feature
CLIENT: The Sunday Mail
October 2011
---
Illustration for the Sunday Mail's Weekend Edition Page One Cover Super Footy Sunday Sports featuring the rare double of the Australian Wallabies v New Zealand All Blacks at the Rugby World Cup semi and Kangaroos v Kiwis in a rugby league test match.
The editor of the Sunday Mail Scott Thompson's idea for the illo was of a robust looking wallaby (in Australia jersey) on one side strangling a kiwi with his eyes popping out, a smaller kangaroo on the other side (because the league test is not really as big)..with him kicking the shins of the kiwi. Something with a bit of depth/texture, and not too cartoonish…
*Footnote ~ On 16th October, 2011 at Eden Park, Auckland, the New Zealand All Blacks beat Australia in the semi-final 20 – 6. Australia went on to place third in the World Cup Final behind France.
That same weekend at Ausgrid Stadium, Newcastle, the Australia Kangaroos Rugby League team beat the New Zealand Kiwis 42 – 6.
Layout Idea Sketch Progressions
The Final Illustration Isolated for Print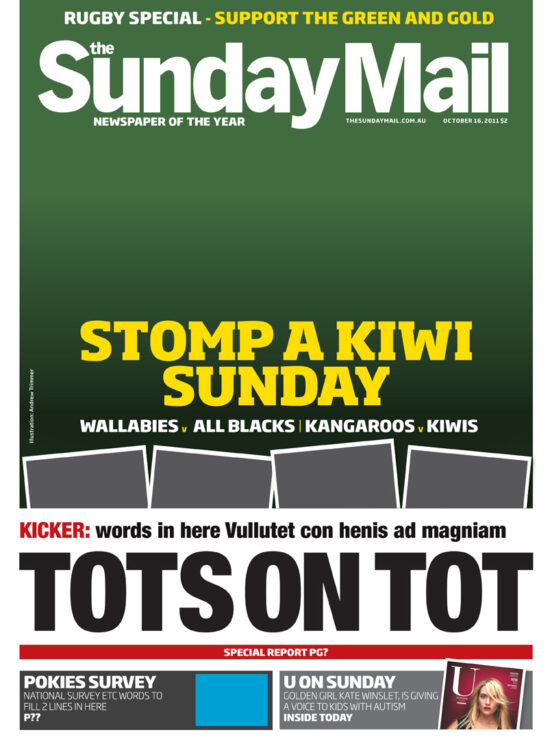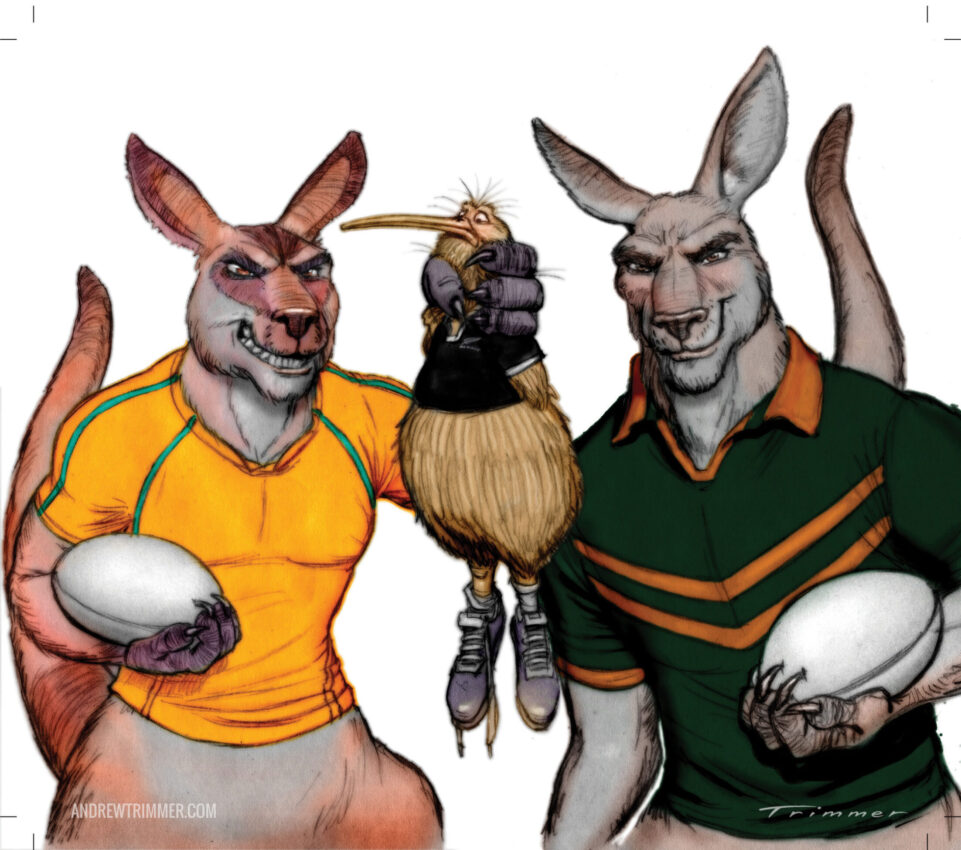 Related Works