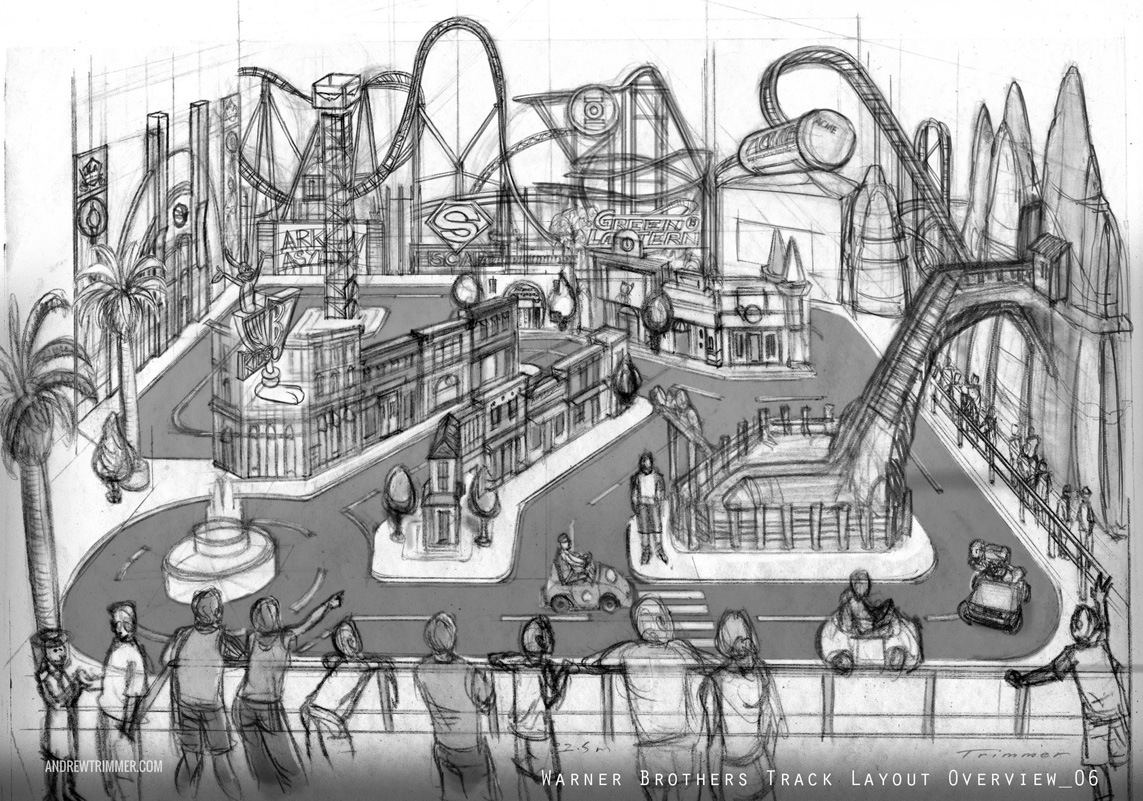 Warner Bros Movie World Driving School
Concept Layouts for a Children's Indoor Driving Ride
CLIENT: Liam Hardy ~ Sculpt Studios & Village Roadshow Theme Parks
October 2012
---
In 2012, Warner Brothers Movie World at Oxenford commissioned Liam Hardy of Sculpt Studios to design, manufacture and install a new kids car driving school ride within an existing indoor space on their lot. The aim was to create a miniature version of the Warner Brothers Movie World lot that kids could drive electric cars around while learning the road rules.
The initial design concepts featured here are for a proposed layout for the interior space, and incorporate kids-sized Main Street architecture buildings to drive around. The surrounding background wall cyclorama and prop elements feature painted and 3D sculptures of Warner Bros characters from various cartoons that Liam Hardy's Sculpt Studios would fabricate.
These preliminary design ideas act as proposal concepts that provide overall consensus and direction to the main layout and ideas, that will later be refined and altered to fit as design drafting and 3D components are required. The project was eventually completed 3 years later in mid 2015.
Concept Design Progressions
Related Works