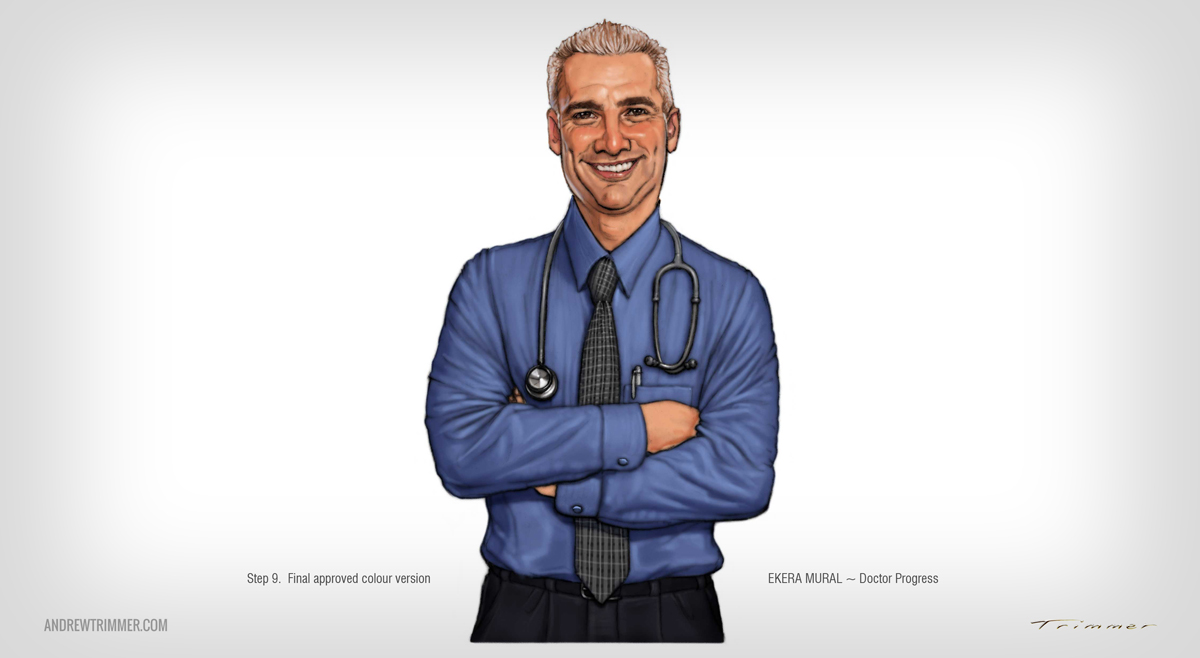 EKERA URGENT MEDICAL CARE CENTER MURAL
ILLUSTRATED ELEMENTS FOR INTERIOR WALL DISPLAY
CLIENT: Salt Design + EKERA Medical
Date: November, 2011
---
Ekera Urgent Care established two walk-in medical and emergency centres at Boronia (Victoria) and Kurralta Park, Adelaide, offering an alternative to either public or private hospital based emergency departments that many General Practitioners are unable to fulfill. Urgent Care centres are staffed by emergency trained physicians and nurses who have an objective to quickly and expertly diagnose medical conditions and injuries, implementing an appropriate course of treatment within 40 minutes.
The Care Center in Adelaide underwent an interior re-fit, with an illustrated mural required in the entrance foyer reception showing customers the range of services in emergency care on offer.
Commissioned by Salt Design in Brisbane, the specific medical services and scenario references were supplied by the client from Stock Libraries. The finished art represented required a realistic look, and these separate components were composited by the designer's into the single print ready wall mural artwork.
Stage progression sequence of the finished art
The complete range of illustrated elements
Related Works