GRAFIX GARAGE LOGO REVAMP
CLIENT: Grafix Garage
Digital Illustration for Web & Print
September 2011
---
Grafix Garage is a boutique design agency based in West End, Brisbane, specialising in graphic design services for web and print.  They provide a full suite of design, web, multimedia, photographic and illustration services, working with clients from small business, government departments and corporate sectors.  They aim to deliver customised high end results within realistic affordable budgets.  They love cars but they can't help you fix yours.
I've worked with founder and designer Craig Litchfield, and coder and partner Brent Irvine for many years on various commissions, and this compilation is a collection of some of the most recent commercial work we've collaborated on.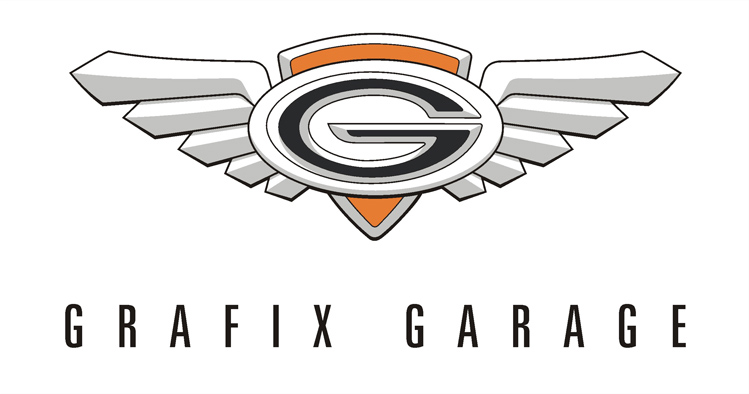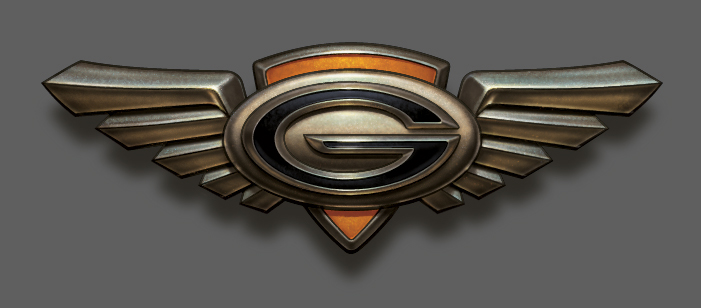 FUELLED LOGO IN 3D
January, 2013
---
Another logo variant to be '3D-ified' was to take the 2D flat version of  'Fuelled' created by Craig and convert it into a 3D cast metal badge similar to the style popularised by the airbrush art of the 70's where a mysterious desert landscape is reflected into the face of the chrome lettering.  It was to appear on the home front loading page for the Grafix Garage Word Press Blog site.
A few variations were explored here, but ultimately the one that worked best on the actual site over the full width screen imagery was a simpler white silver floating in the bounding box on the welcome screen.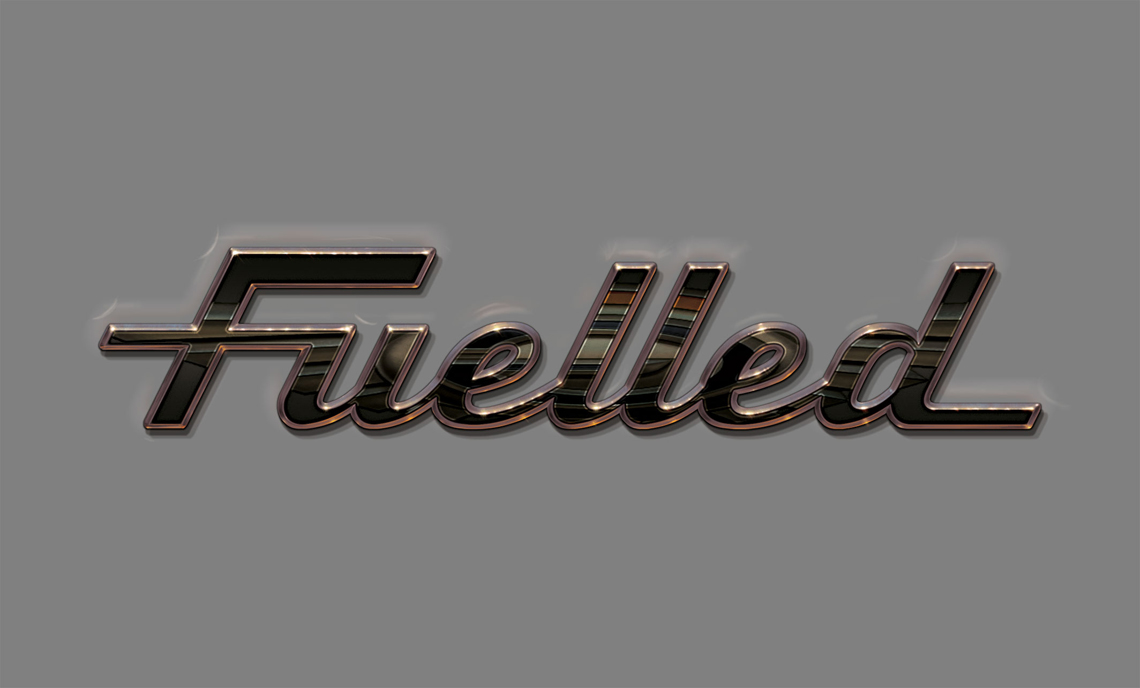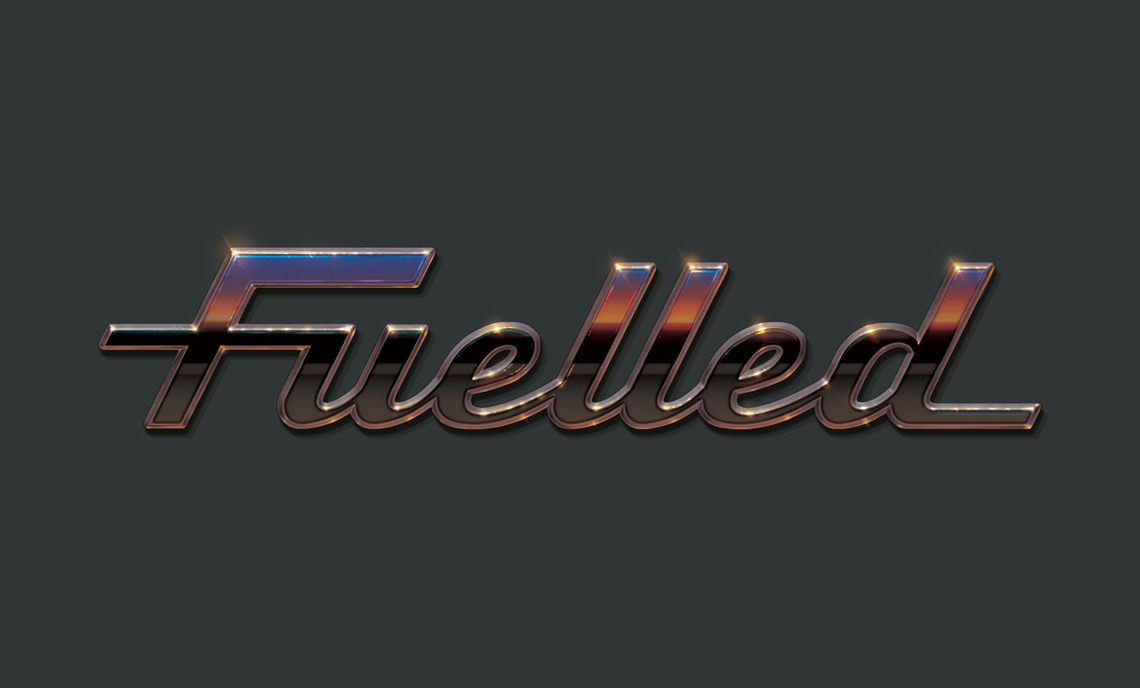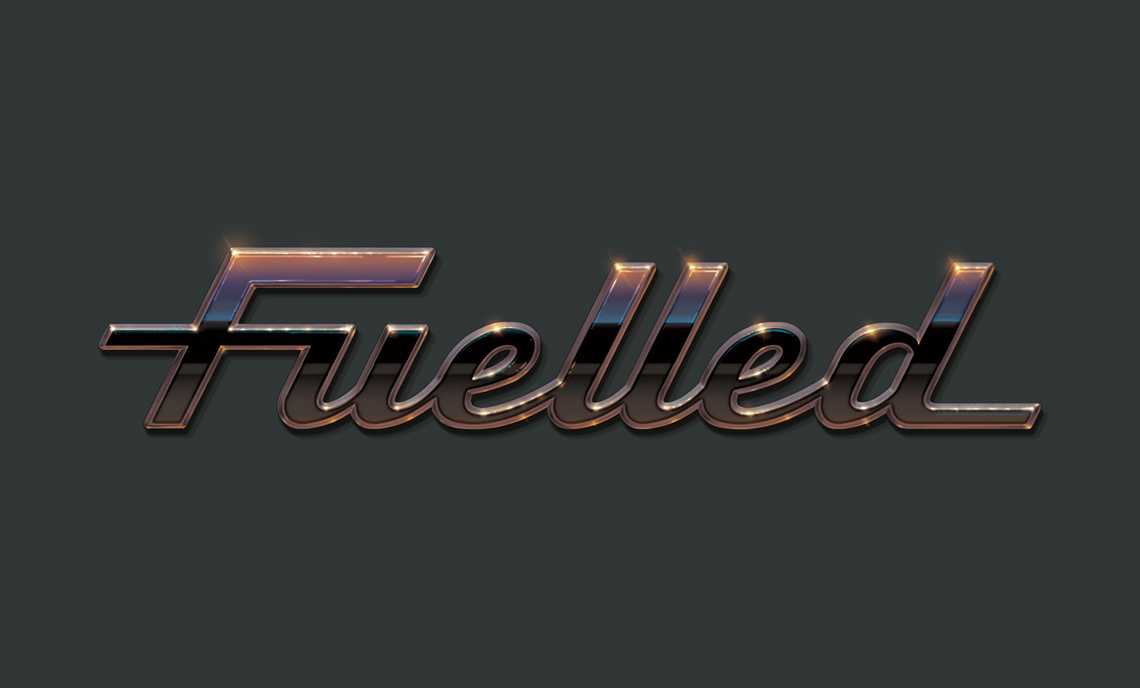 Related Works