Whale Dreams Series
Postcards From The Inner State ~ Vol 3
Traditional Painting & Drawing
---
Humpback Whale Migration, Byron Bay, New South Wales – Winter 1999.
While standing atop a rock abutment at sundown off Clarks Beach in Byron Bay, the Mt. Warning range on the bright low horizon on a cool, clear afternoon, I stood gazing out to sea envisioning this scene playing out across the sunset vista, hoping to glimpse passing Humpback Whales on their yearly migration up the east coast of Australia.
A dreamlike scenario from an alternate state of awareness. Whales transcend gravity and float languidly by. The mournful sound of their drawn out song drifts around them. The viewing structure is elevated above the distant landscape suggesting a higher perspective. The clown represents myself, while a dream 'guide' companion stands beside him in witness to the majestic scene before him. The fool stands with his back to the vista, lost in the sadness of his past, oblivious to the present vision. A dream of the whale, the guide, the clown, or the viewer?
An experimental piece in free-form scribble study mode, where exploration drawings are quickly and lightly roughed out on A6 paper without too much refinement to reveal loose flowing ideas. These were enlarged on a photocopier, spray mounted to hard stock marine ply or board, then painted over with acrylics. Some of the development sketches that follow are rendered in markers, or scanned and coloured digitally.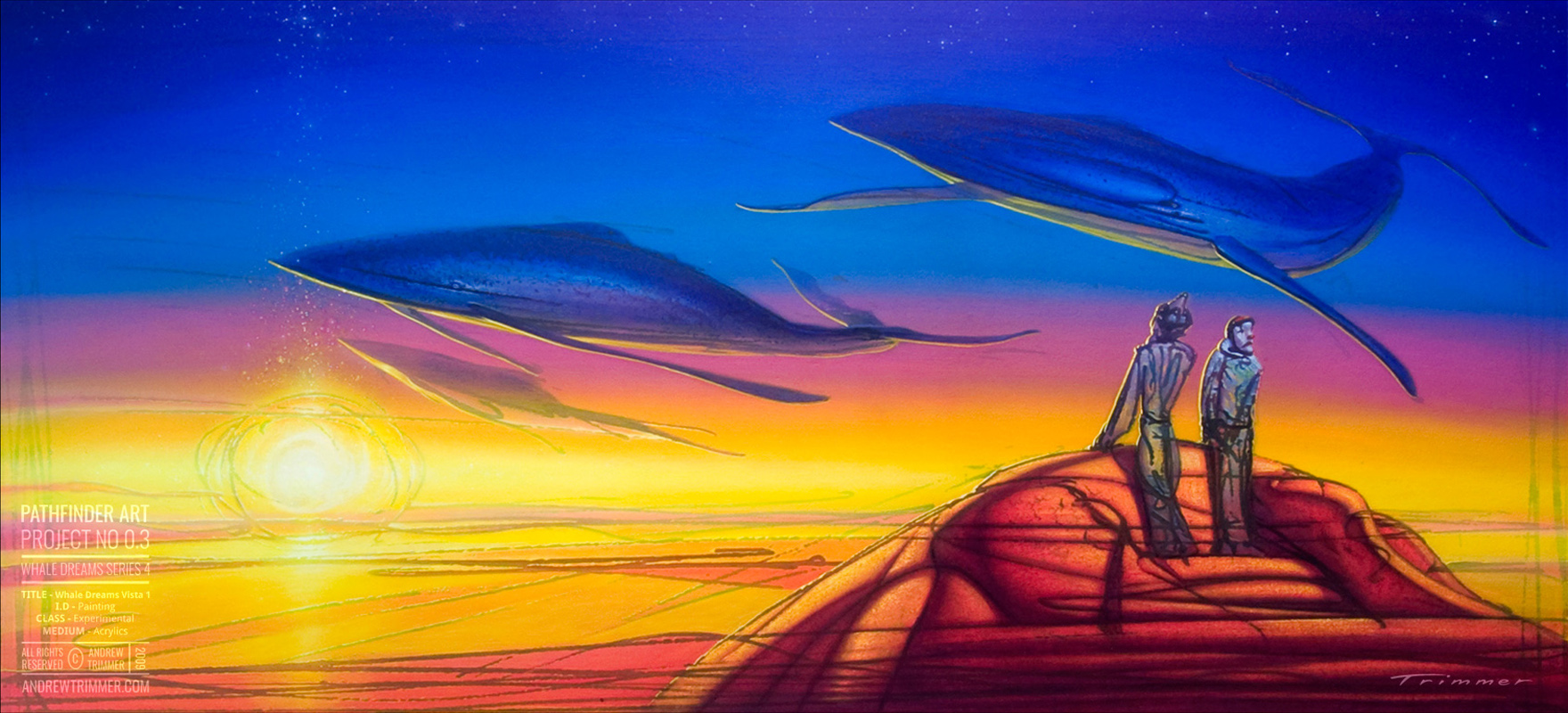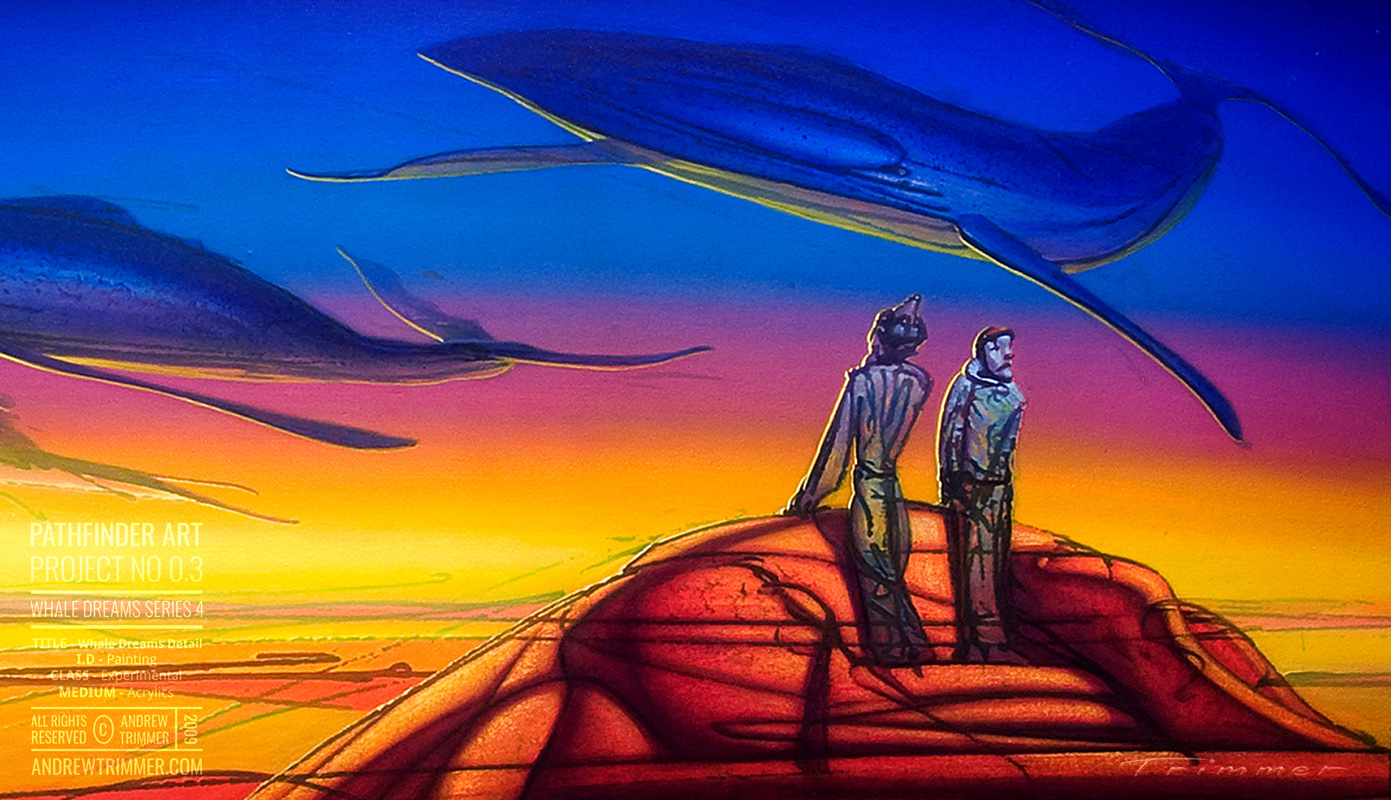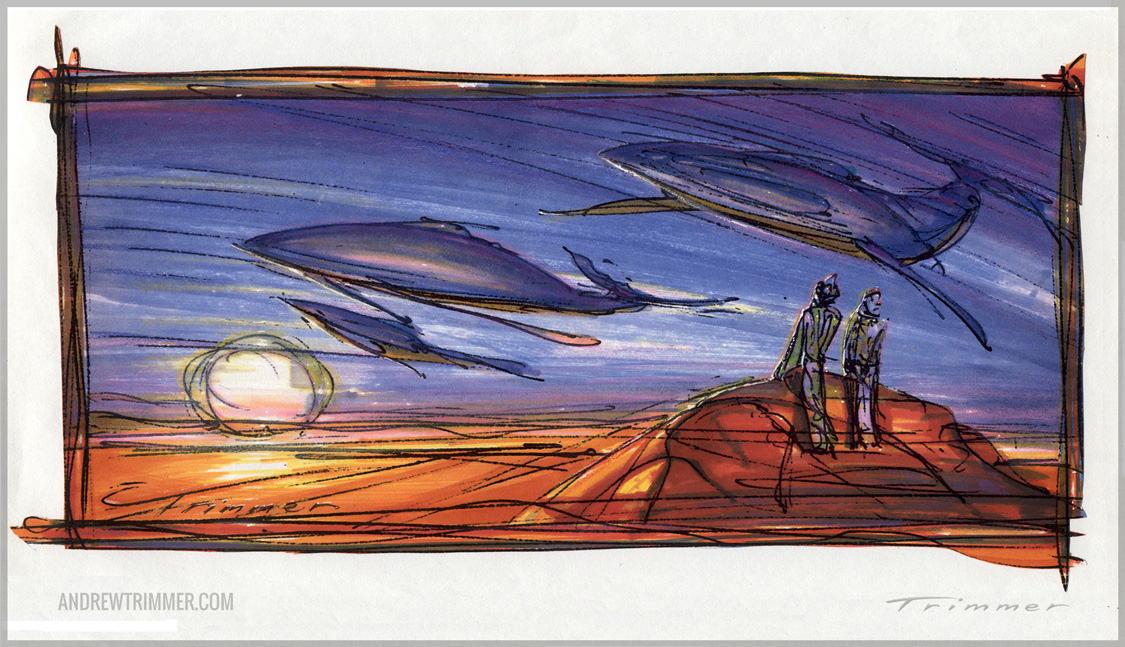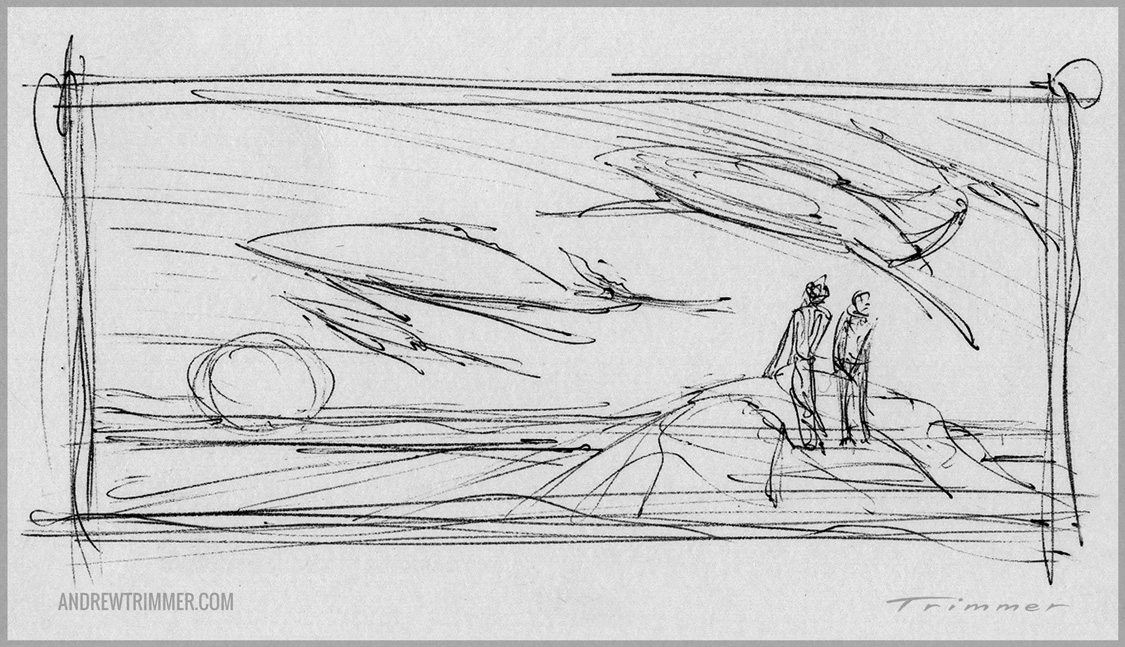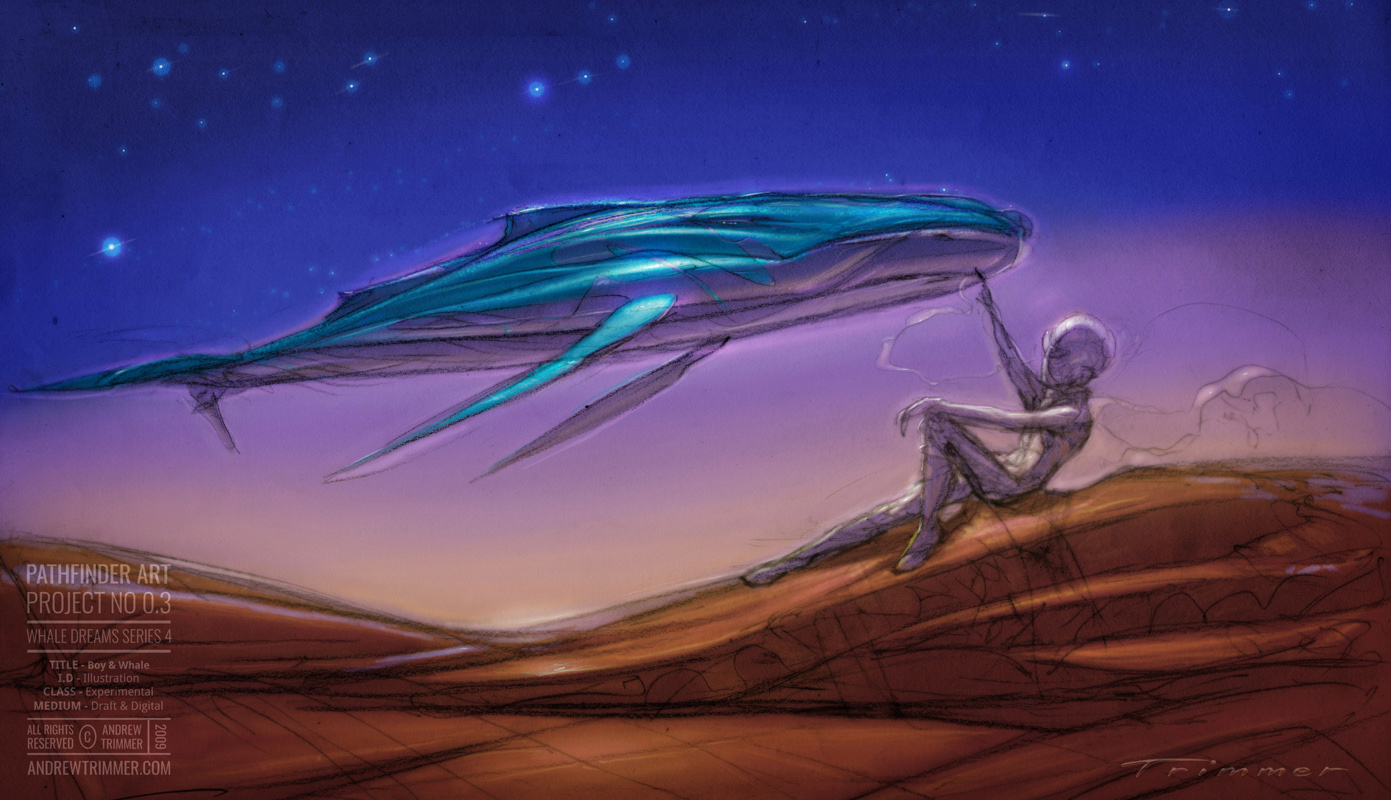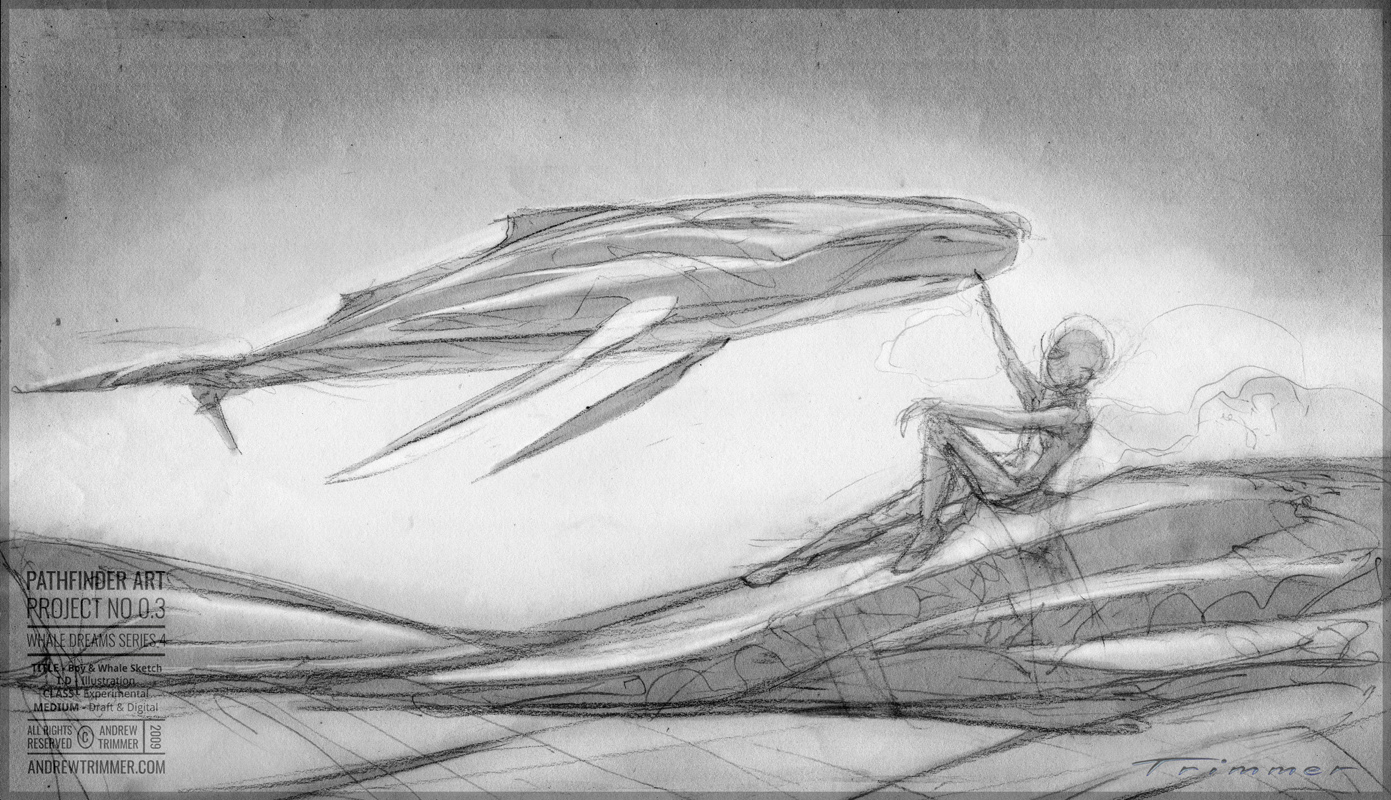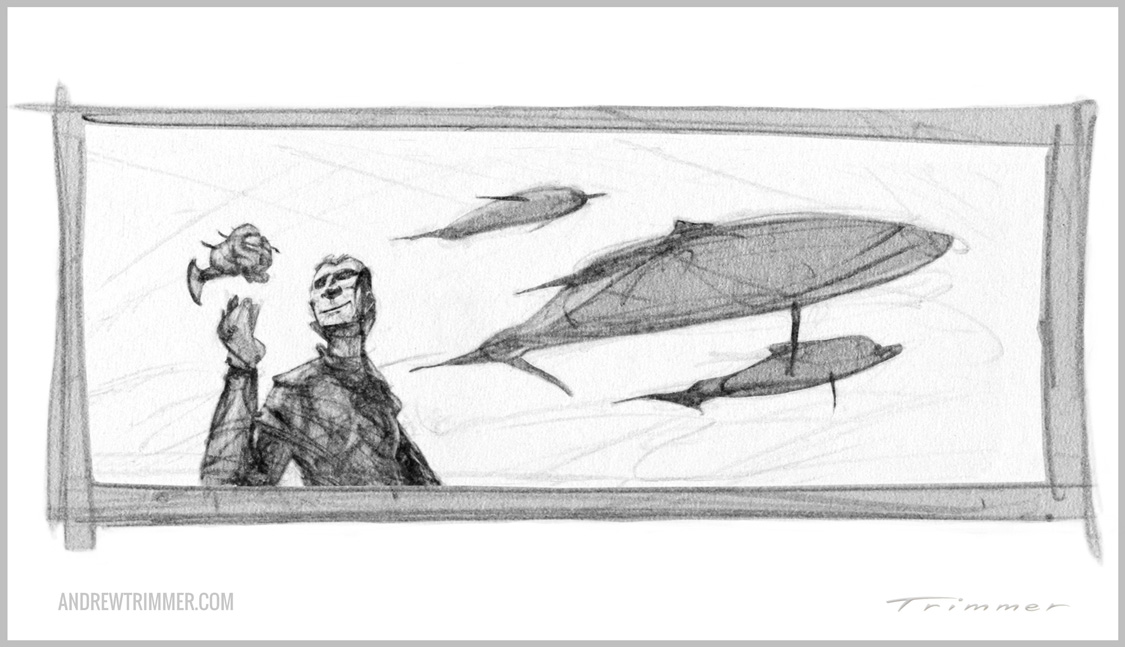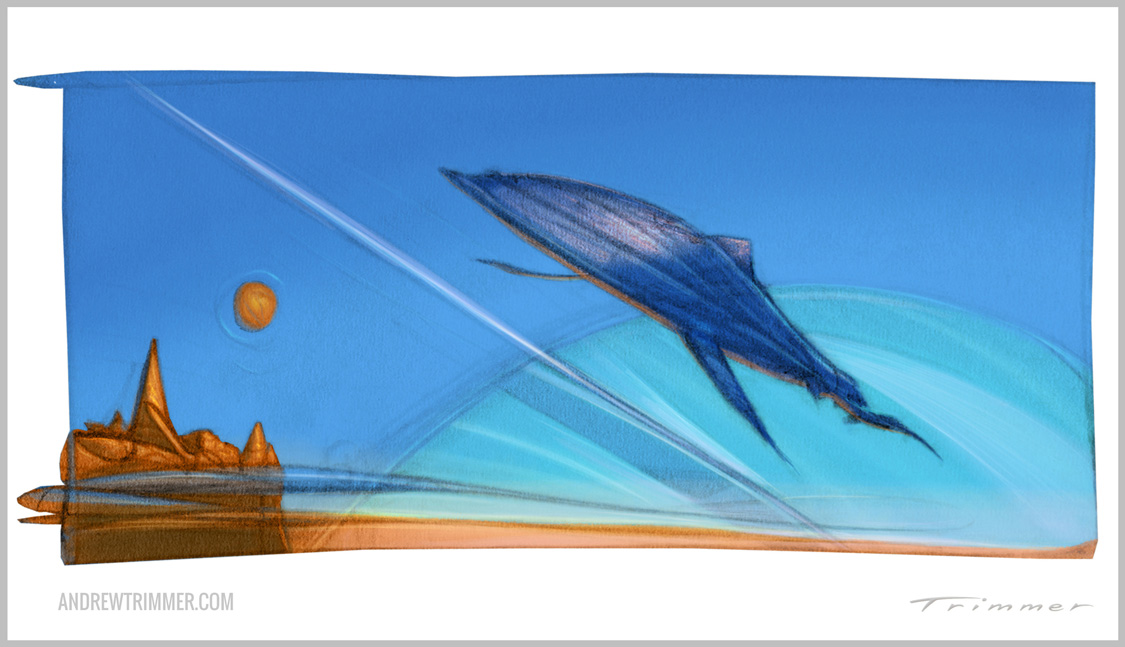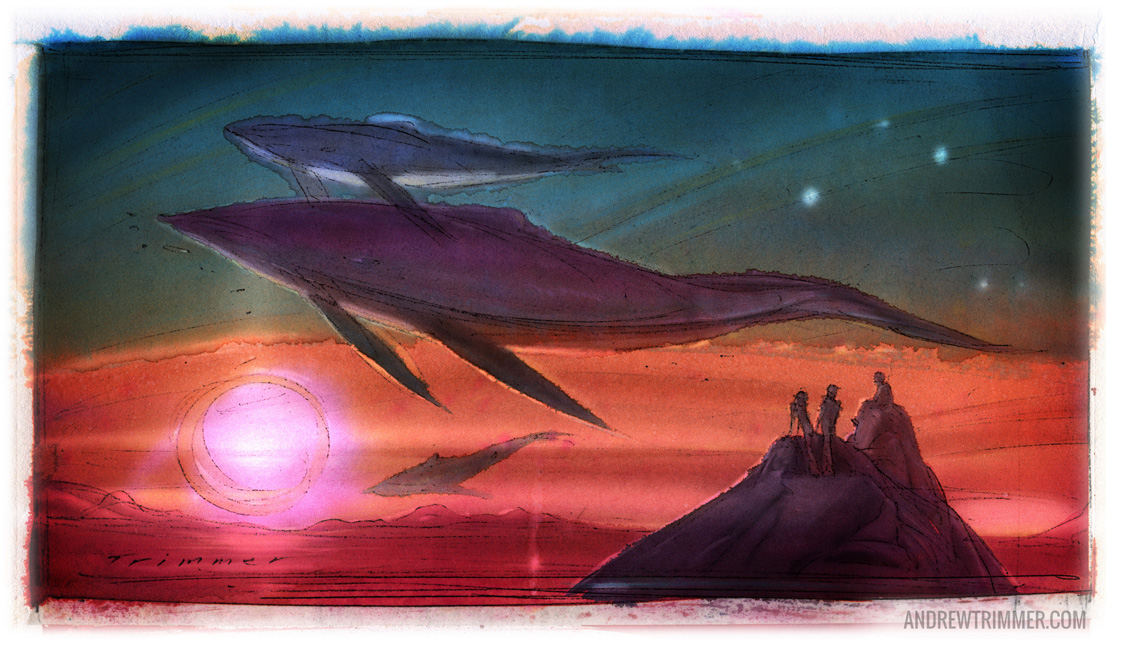 Related Works